Posted by Karen
Hey everyone! Remember the amazing dual-cover-reveal that happened last week? Well we couldn't have done it without the help of our friends.
Today I'd like to give a little shoutout to Fantasy Faction for helping to make the official reveal such a success!

This blog did an incredible job of getting people hyped. I highly recommend checking out the blog post they did of the reveal— it's definitely worth the read.
Fantasy Faction also created a poll to see which cover fans liked better. As of right now, more than 1,200 people have voted and the demon is just scraping ahead. You can lend your vote at the blog post here: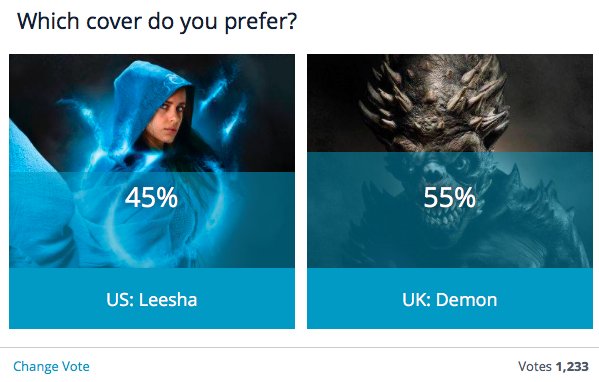 Please remember that whatever cover you like best, both the US and UK version will have BOTH! The UK version will have the demon dustcover with Leesha printed on the hardback, The US version will have the Leesha dustcover with the demon printed on the hardback. Everybody wins!
Once again, thanks so much to Fantasy Faction. They were a huge help and we really appreciate it. If you'd also like to do your part for The Demon Cycle, then please consider pre-ordering The Core here!