Posted by Karen
Hey everyone! A little while I posted Ad Astra Blog's review of The Warded Man and, shortly afterwards, The Desert Spear. After leaving the site alone for awhile, I checked back and saw it officially has a review of the third book.
As the middle child of The Demon Cycle, The Daylight War has a the key role of being a make-it-or-break-it book for fans. Luckily, Peat's an awesome writer. I personally loved The Daylight War and the Ad Astra Blog agrees. You can check out their full review here: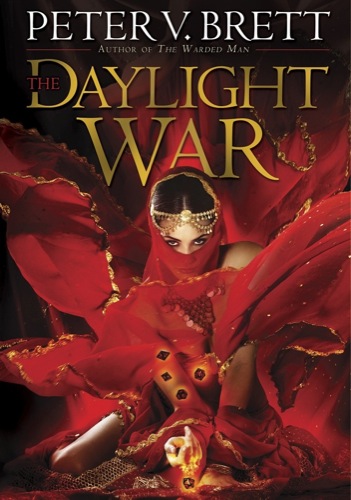 When you hit the third book out of a series of five, you go in thinking that it's just going to be filler and set everything up for the last two.  The Daylight War is the true exception to the rule.
That's super flattering! I'm sure I'm not the only person who learned to love Inevera through this book. As we get closer and closer to the release date of The Core, it makes me want to re-read the series to prepare for it.
You can pre-order The Core here!