Posted by Karen
Hey everyone! Haven't done one of these for awhile, huh? Let's do this thing…
For his birthday, Peat got this hilarious tweet from Harper Voyager. Not going to lie, it might be the best thing I've ever seen: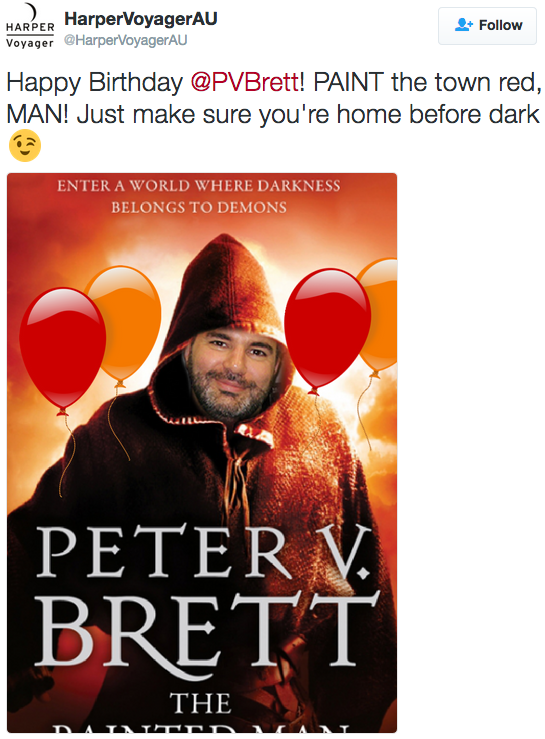 Ditto for the Once And Future Podcast. Peat did a special episode with them. If you haven't head it yet, it's worth taking a listen:

For this next one, I'm cheating a little because it's actually from Facebook. Still, Piotr sent this sweet message and it really made our day:  Hi Peter, I wanted to thank u for making these AWESOME book and and creating this world. Thanks to you reading is my daily routine now. I wish you'd make more books from this cycle and i wish u will finish it good and happy ended
keep up the good work!
On March second AKA World Book Day, Joe tweeted about his current read:

Thanks so much for everyone talking about The Demon Cycle on social media. As always, if you'd like the chance to be featured on one of these posts, be sure to Tweet about the Demon Cycle!
You can pre-order The Core here!