Posted by Karen
Hey everyone! Check out this gorgeous Danish cover for The Warded Man.
Den Tatoverede Mand came out on February 27th and we couldn't be more thrilled!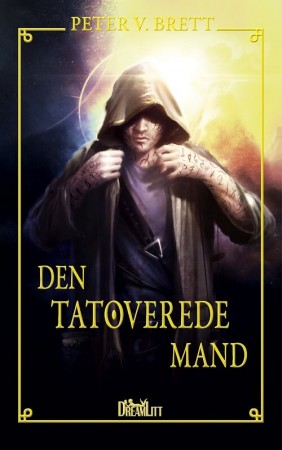 I love the route they went with this, really drawing inspiration from Larry Rostant's work while still keeping it their own. I'm also into the dichotomy between light and dark. The use of contrasting colors of deep purple and yellow are really dynamic! Very appropriate for this series in my humble opinion.
You can pre-order The Core here!