Posted by Karen
Hey everyone!
As most of you have seen, the official covers of The Core have been revealed! Both the US and UK version will have both.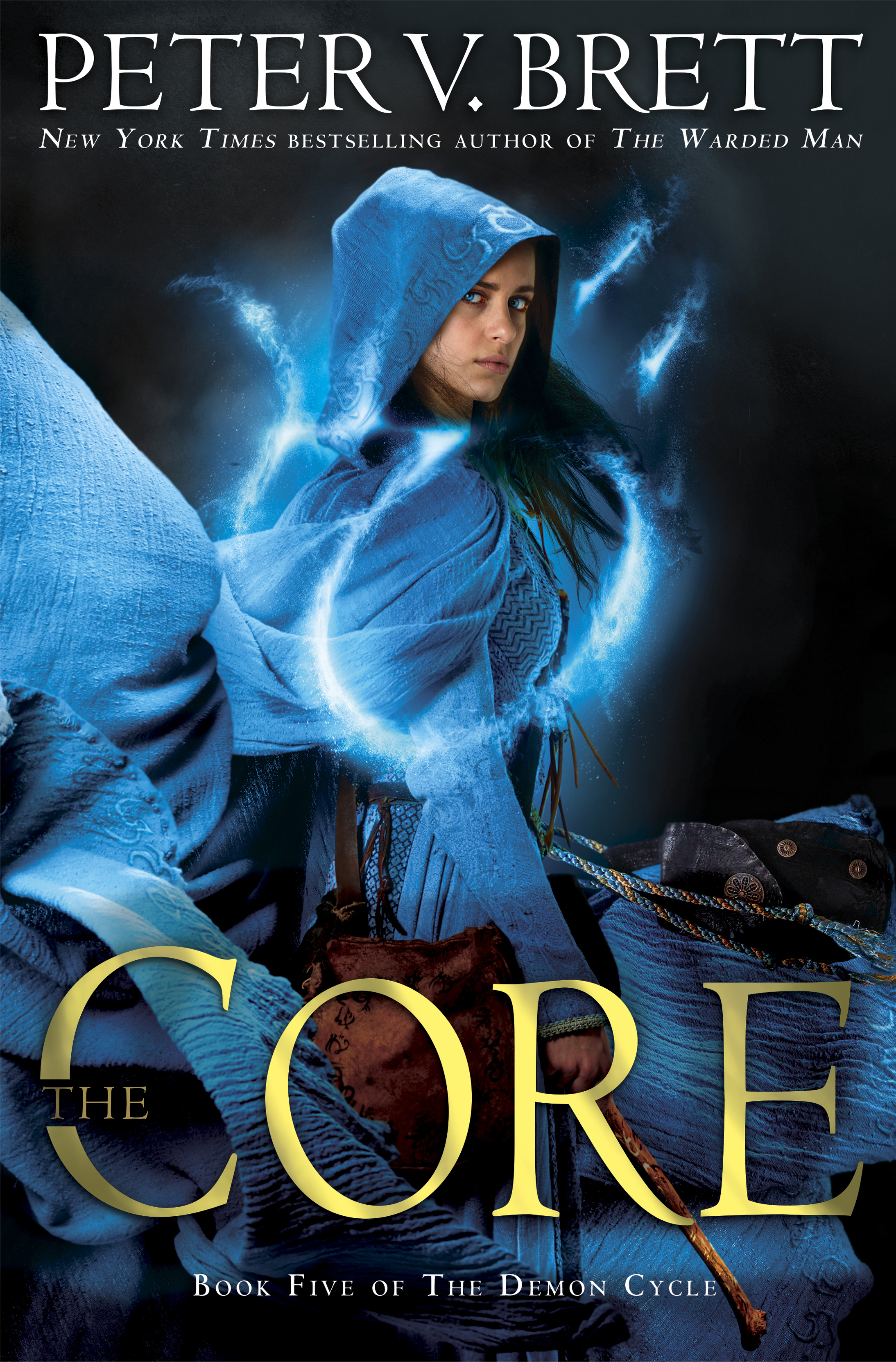 The UK version will have the demon dustcover with Leesha printed on the hardback, The US version will have the Leesha dustcover with the demon printed on the hardback.
Before this reveal, however, there was a placeholder cover a fan put up on the Demon Cycle Wiki. Pop over there to see this fanmade cover of The Core as well as facts about The Demon Cycle.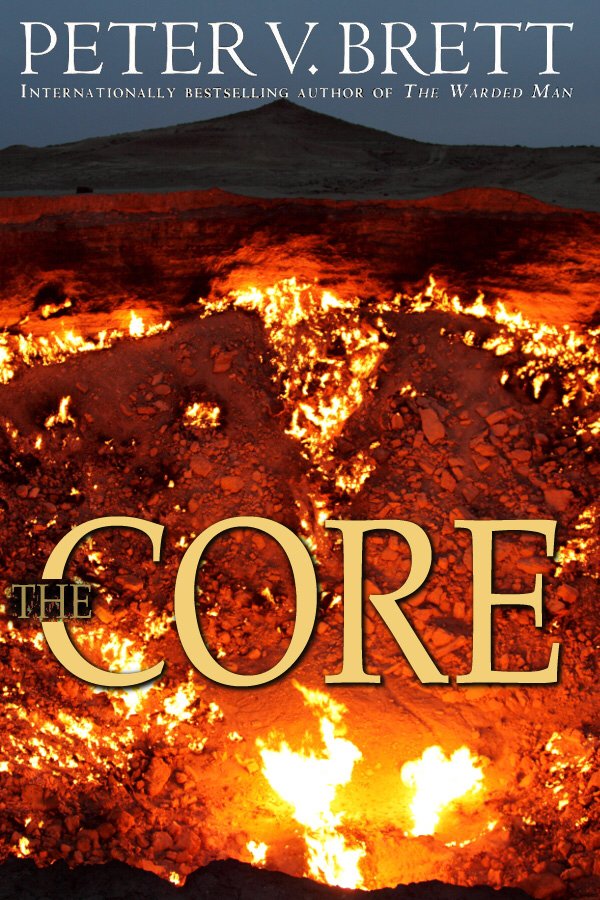 I'm an admin (going by the name of Fandyllic) at the Demon Cycle wiki that made the placeholder fan art cover you featured. I used a photo of a crater (Darvaza gas crater) in Turkmenistan called the "Door to Hell" and used a serif font that matched the US cover title font as closely as possible. I stole the standard "Peter V. Brett…" top text from a previous cover.
Thanks so much for the temporary cover, Fandyllic!
You can pre-order The Core here!