Posted by Karen
Hey everyone! Instagram has been a treasure-trove of Demon Cycle awesomeness lately.
This set of tattoos was put up by darek.osa and they are INCREDIBLE. Check it out: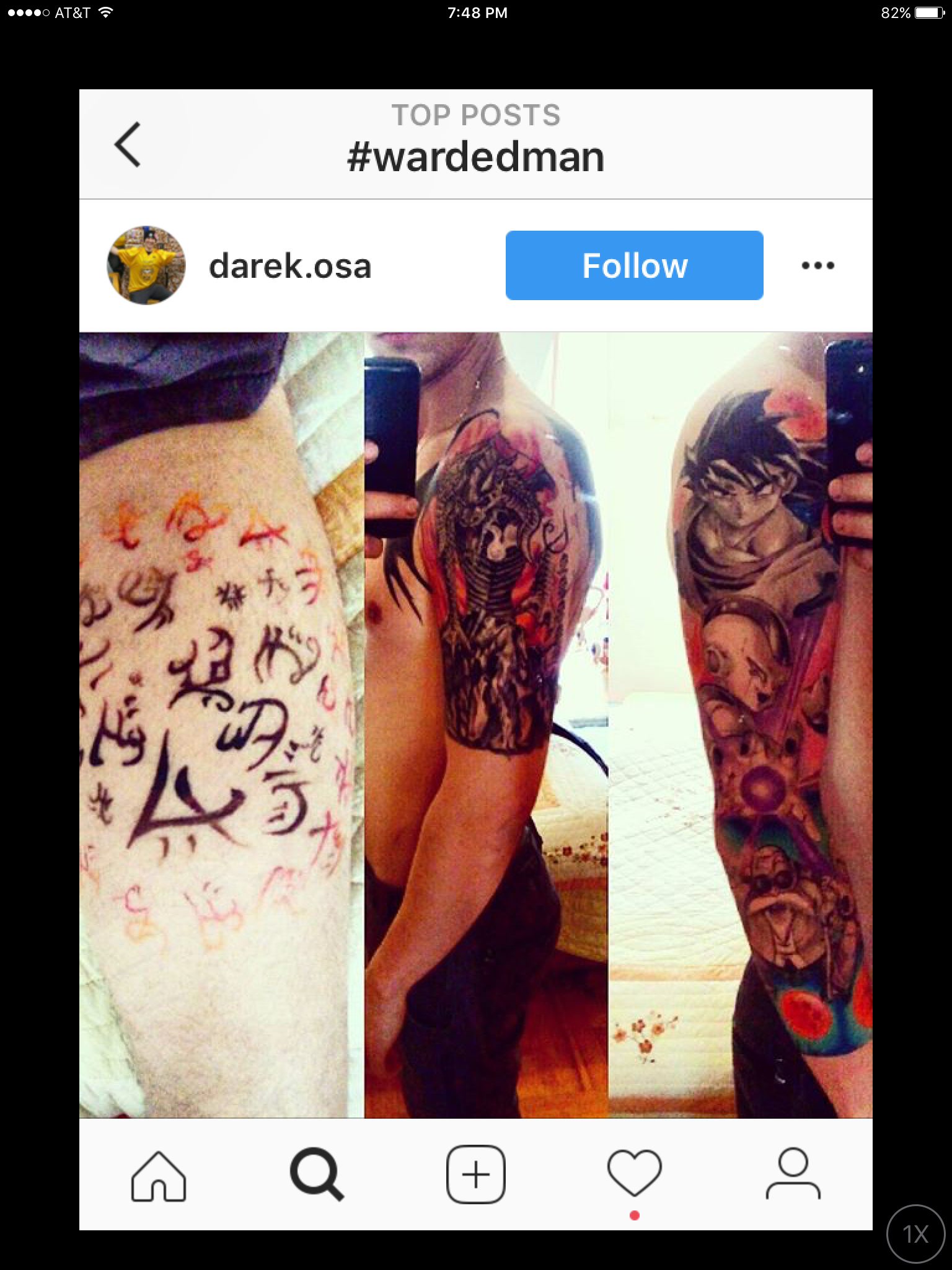 Look at all those wards! A full circle and some more in the middle to boot. Do I even spy an awesome black to red gradient on it? Wow, no demon is touching this man anytime soon! Very, very, cool.
Also, the arm tatt of Dragonball Z makes my nerd heart happy 🙂
You can pre-order The Core here!