Posted by Karen
Hey everyone! We found this piece of fanart (or would it count as cosplay?) on Instagram a couple of weeks ago.
This warded hand was put up by estranhavizinhadafrente along with their copy of Ciclo Das Trevas: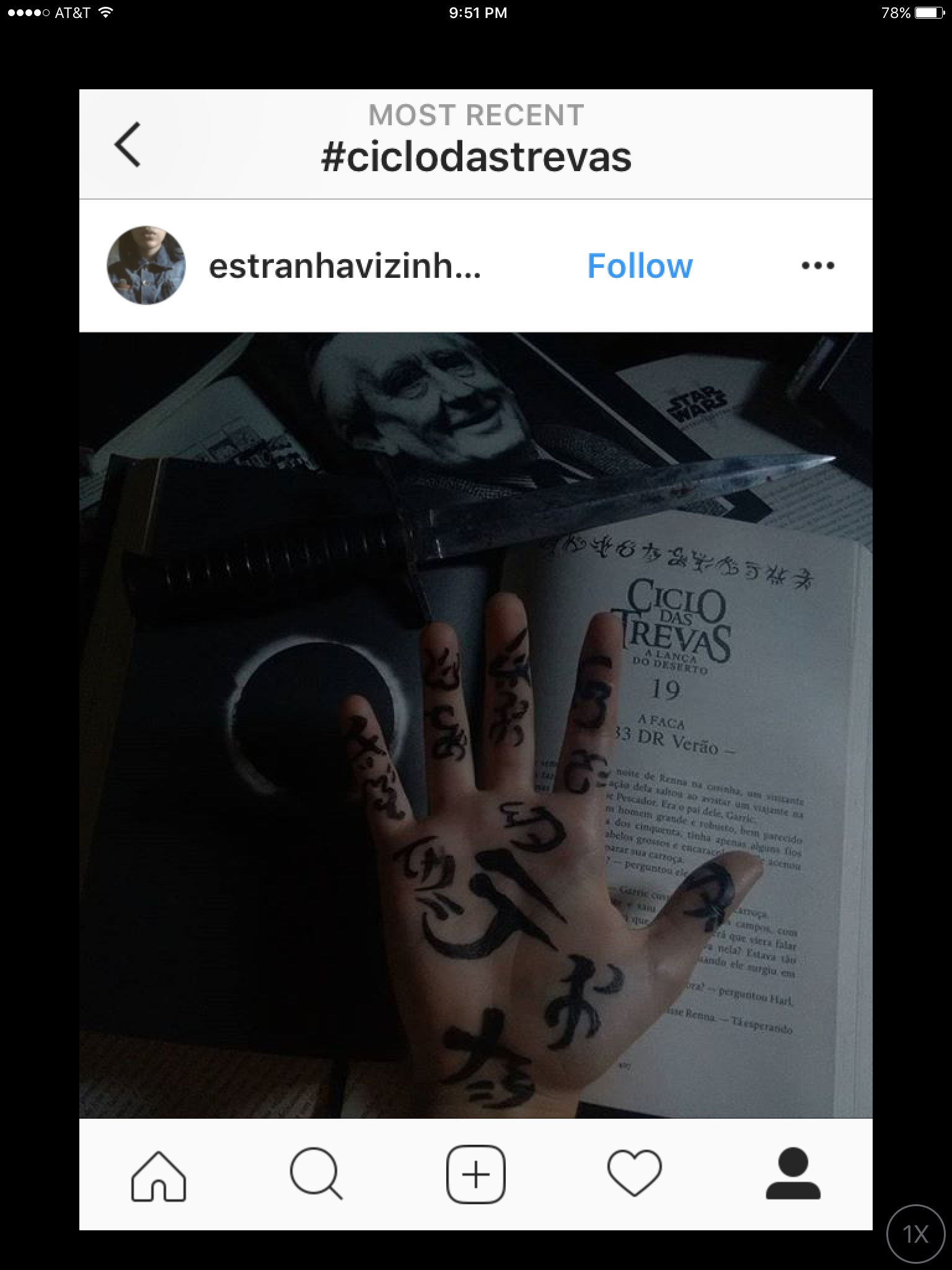 The line-work on the wards is fantastic! If the artist is left handed, then it's super impressive! if they're right handed then they might have used magic to get them there.
You can pre-order The Core here!