Posted by Karen
Hey everyone! Just one more of these and we'll be in the double-digits.
First up is a Tweet we got just a few days ago from JABberwocky Literary Agency. It's always awesome seeing the Demon Cycle in bookstores. It's like Where's Waldo, but terrifying.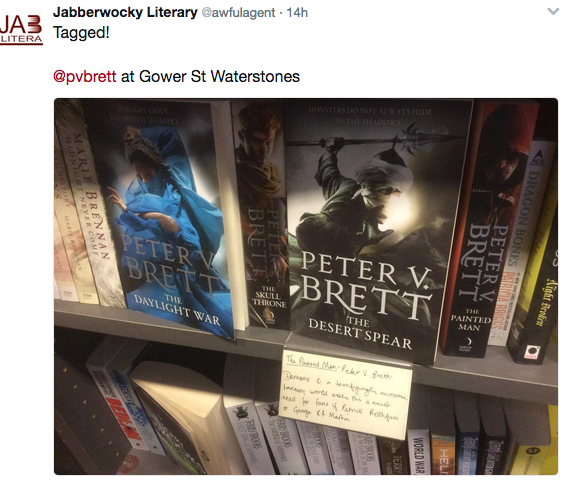 Next up is Mark Lawrence's reaction to The Core cover reveal. if you haven't seen them already, you definitely need to check them out.
We also got a couple of tweets in from ECCC! This lovely pic was put up by Shawn Speakman. The Del Rey booth this year featured Leesha looking seriously badass: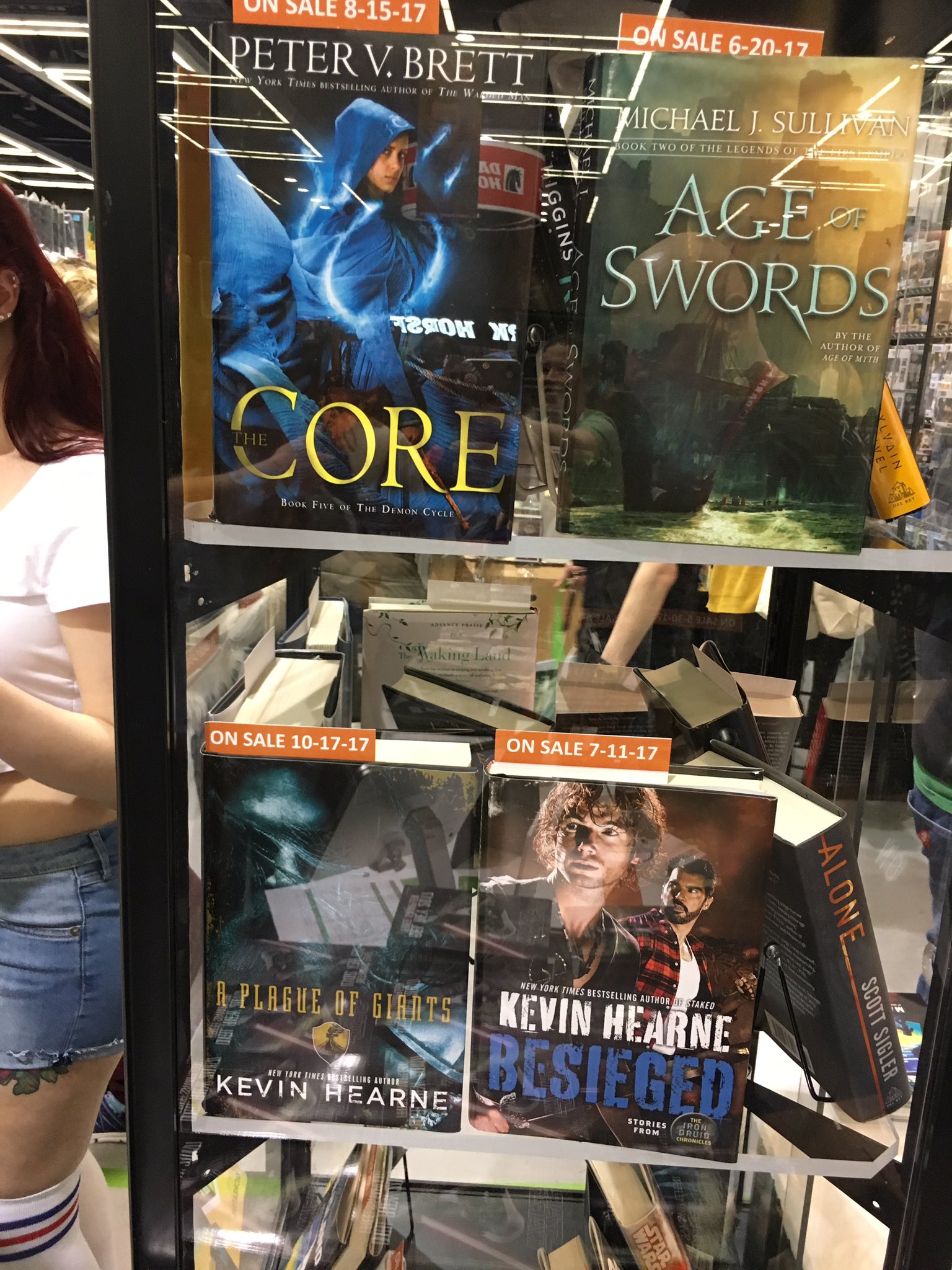 Following up, this might be my favorite picture from all of ECCC 2017: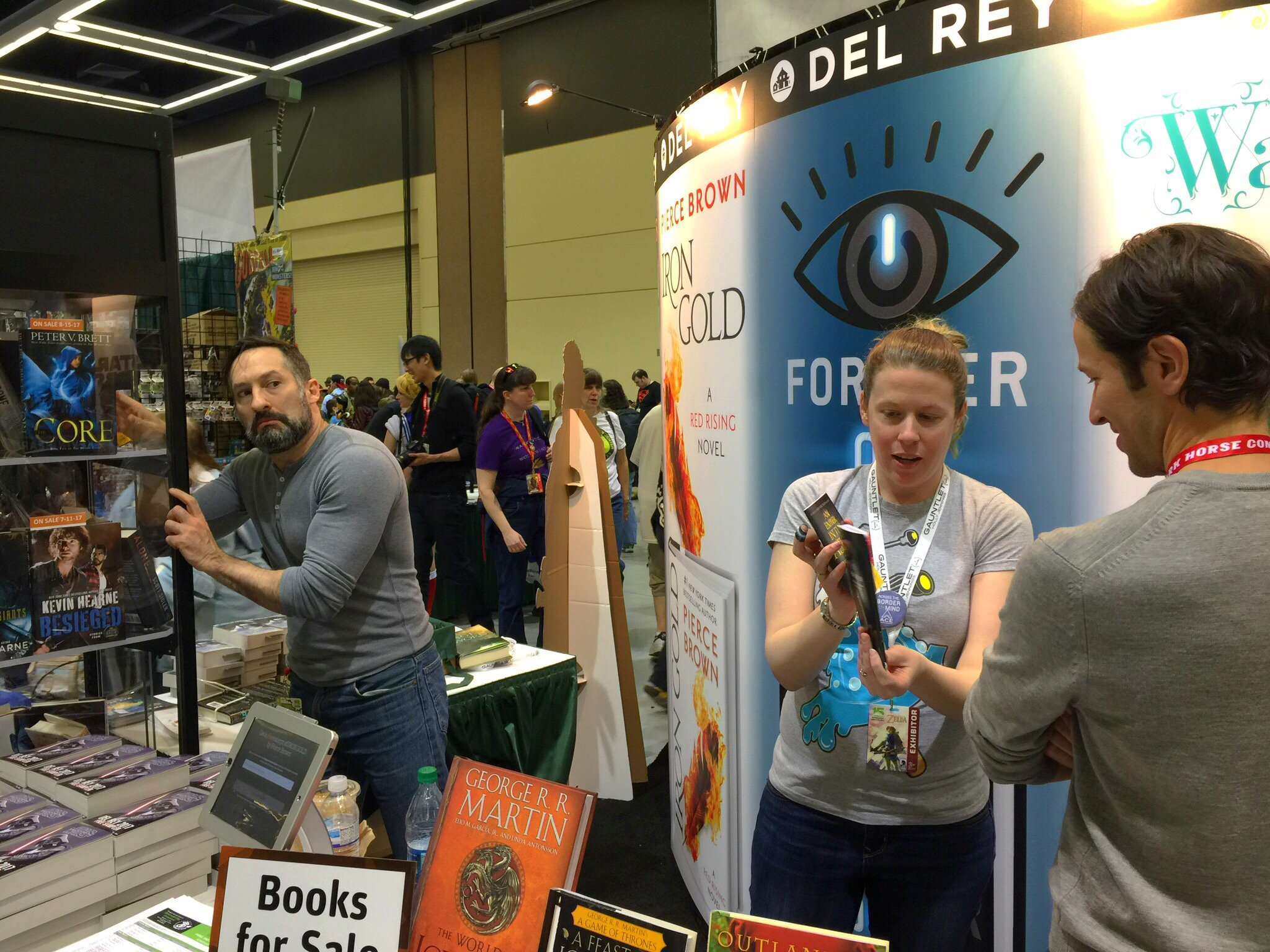 It's okay, Myke. We understand.
If you'd like to get your hands on The Core legally, you can pre-order it here!