Posted by Karen
Hey everyone! The Demon Cycle has a LOT of characters and a LOT of complicated relationships between them. It's one of the reasons I love it so much.
That being said, Jardir's family tree can sometimes get confusing. Peat already posted this on Twitter, but I thought I'd go ahead and post this here so you all could have the option of making it bigger. To see it in its larger size (see: full glory), just click on the image below!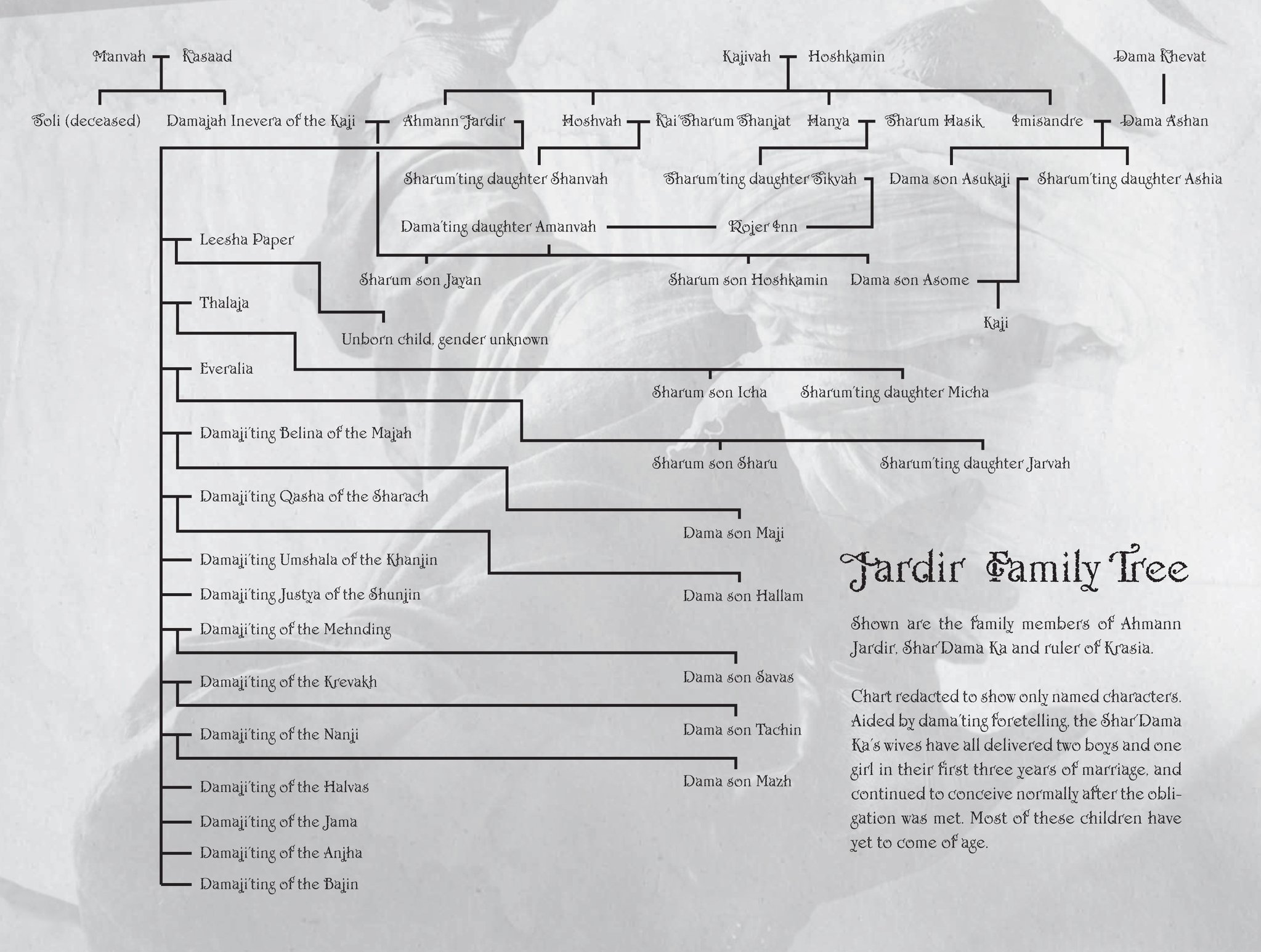 Please note that this chart consists of named characters only.
You can pre-order The Core here!