Posted by Karen
Hey everyone!
This Leesha portrait by Nate Taylor is amazing. Check out that motion and her intense expression!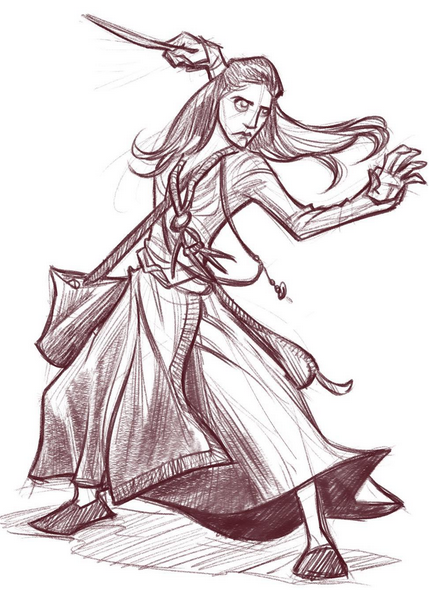 Nate is a Principal artist at Geek Chic. Their Twitter is @MajorSheep . You can also check out Nate's Instagram (seriously, go do that, everything is gorgeous). He's currently working on his own comic, so if you want to donate to some amazing work, consider becoming a patron and tossing a few bucks his way.
You can pre-order The Core here!