Posted by Karen
Hey everyone! We've got some of a mixed bag here, so let's get started.
Usually I cheat by putting in some posts pulled from Instagram or Facebook. Today, well… today I'm cheating even harder by putting up a review from a completely different site: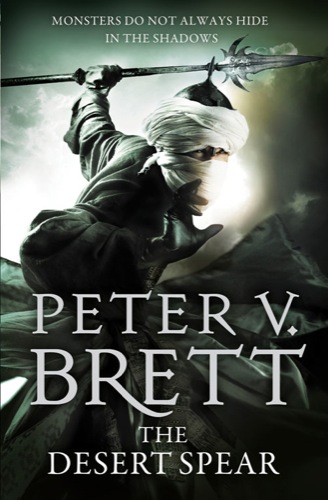 This review of The Desert Spear was put up by Matt Larkin on the site incandescentphoenix. Thanks so much for the review!
This next one would actually be a good entry for a contest we'll have coming up soon…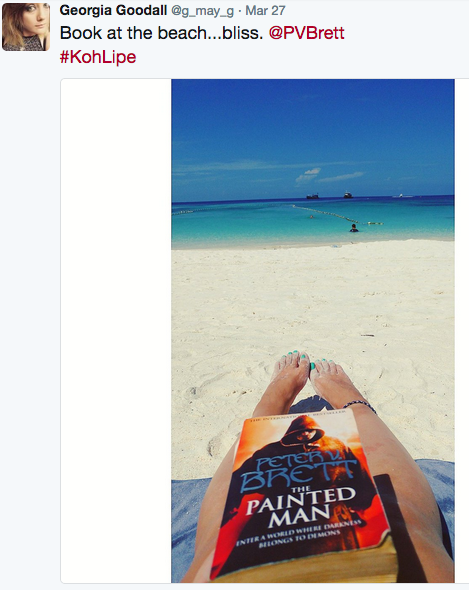 Elisabeth aka skyldig from Twitter said: Just finished #TheWardedMan– Went straight on the internet and ordered the next 3 books. Fuqyes. #TheDemonCycle Thanks #PeterVBrett
For all Messengers traveling via the Los Angeles International Airport: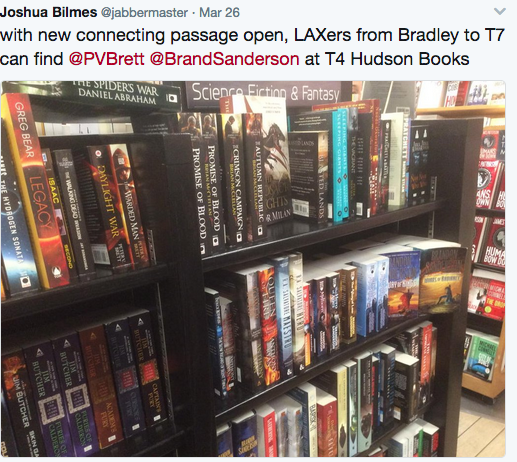 Remember if you'd like to be featured here, be sure to tweet about The Demon Cycle. Until next time!
You can pre-order The Core here!