Posted by Karen
Hey everyone! This is the first card Jordie Bowen created. Please note that this is a fan-made card and therefore not available for sale.
That being said, it looks super awesome, doesn't it? Just check out those skulls: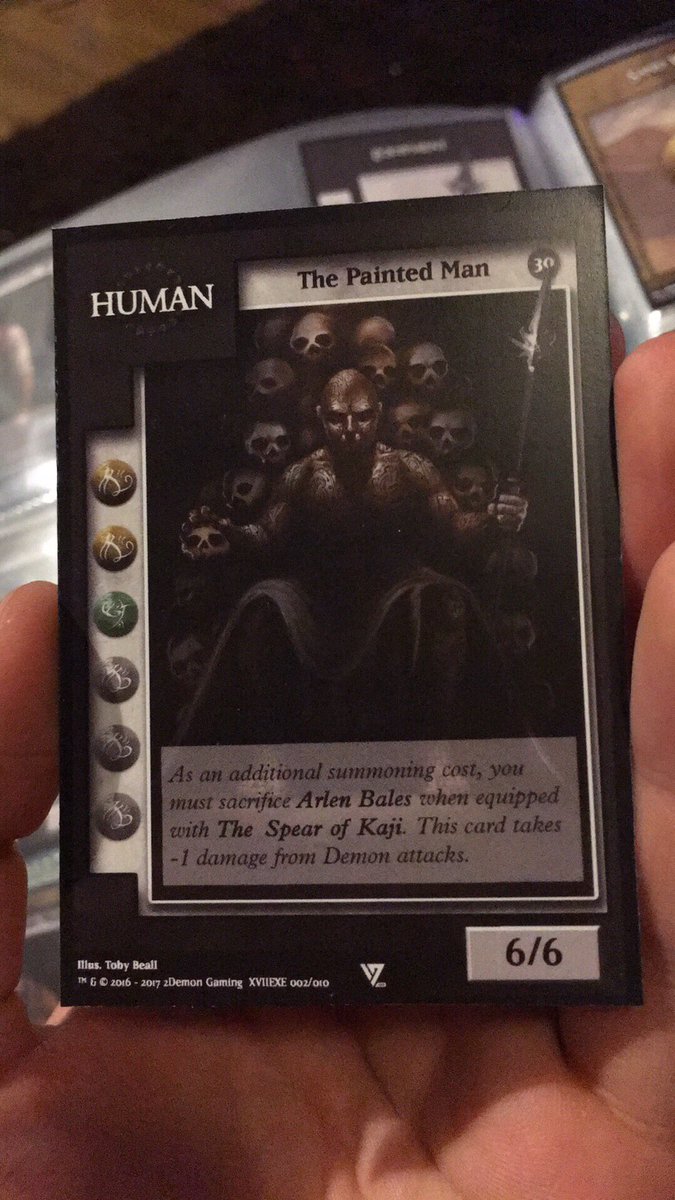 I'd definitely play a Warded Man card game if it existed. Maybe some day…
You can pre-order The Core here!