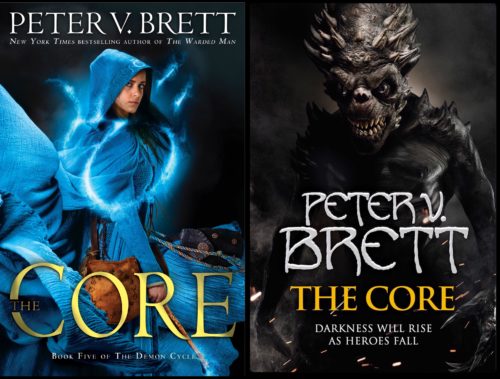 There has been a slight shift in the release date for The Core. Instead of the previously announced August 15, 2017 in the US and August 17, 2017 in the UK, The Core will now be released on September 28, 2017 in the UK and October 3, 2017 in the US. (Audiobooks should be available on or about those same dates.)
I know, I know.
Mea Culpa.
No doubt some of you are now grumbling about fantasy authors and their abusive relationship with deadlines. I get it. I've put tremendous pressure on myself over the years to not add to the stereotype, but sometimes life conspires to foil the best laid plans.
You'll note the new date is a little over six weeks later than the previous one, and you may be asking yourself: Where did those six weeks go?
Well I'll tell you.
The production schedule for the book was built on the assumption that I would turn it in on December 31st 2016, and right into the beginning of December it looked like things were on track for that. But sometime during the fall I developed a pain in my side, and like a typical man, I ignored it, thinking it was a muscle pull that would go away on its own.
It didn't.
Instead, it got progressively worse. When Lauren finally pushed me to see one of her surgeons at NYU, we discovered it was a hernia. Nothing super serious, but it required surgery, and had a recovery time of 4-6 weeks. With the baby due in January, this meant I needed to go under the knife immediately in order to be the fit and battle ready dad little Sirena deserved on arrival.
I tried to work through it all, but between the days lost to doctors visits and the drugs and the inability to spend long hours at my desk and the holidays, I didn't make the progress I would have liked. I ended up turning in the book almost a month late, on January 25th. As you may know, Sirena blessed us with her presence on the 26th, and the next few weeks were a bit of a blur.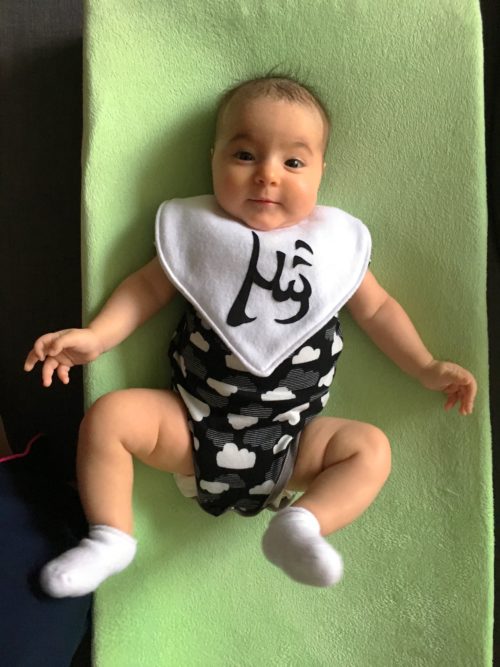 Random House bent over backward to try and accommodate me by keeping the original pub date, but the book I turned in was 1043 pages—twice the size of your average fantasy book, and my longest by far. By the time my editor finished her two read throughs, we agreed there was considerable work to do in order to make The Core the best it could be, and there were only three weeks left in the production schedule to make it happen.
I really didn't want to delay production after having announced a date. I hate not keeping promises. I pulled all-nighters for the first two weeks, but finally had to accept reality. It would not be done in time without an unacceptable loss of quality.
Part of me wanted to push ahead even then. But when I took a moment to step back, I realized that was madness. The Demon Cycle has been the primary occupation of my creative mind for over 15 years. It is what I am known for, and it will hopefully be around long after I walk the lonely path. It would be a disservice to both myself and you the reader to not make the final installment as good and as satisfying as it could possibly be, so I asked Random House for a little extra time to make sure The Core stuck the landing.
The Good News
Part of the accelerated production schedule to make the August date meant there would be no ARCs (Advance Read Copies) of The Core. Longtime fans know the epic contests and giveaways we have for those precious books, and I am pleased to say that we are now able to return them to the table. That means a select few will still get a taste of the book this summer. Stay tuned for details on that when ARCs arrive.
Also kind of awesome is the fact that the new date effectively makes NY ComicCon (October 5-8) my launch party. I'll be giving away free copies of The Warded Man, signing whatever people put in front of me, and up to my usual antics with paneling and family cosplay. Come celebrate!
After the launch, I will come out of the book/baby cave once more for touring, cons, and the like. I hope to see you all out there!