Posted by Karen
Hey everyone!
There are just three days left for the Still Life Contest! If you haven't sent in your entries, make sure to get on that. In the meantime, let's take a look at some of the submissions we've gotten so far…
Mason's entry speaks to my pun-loving heart: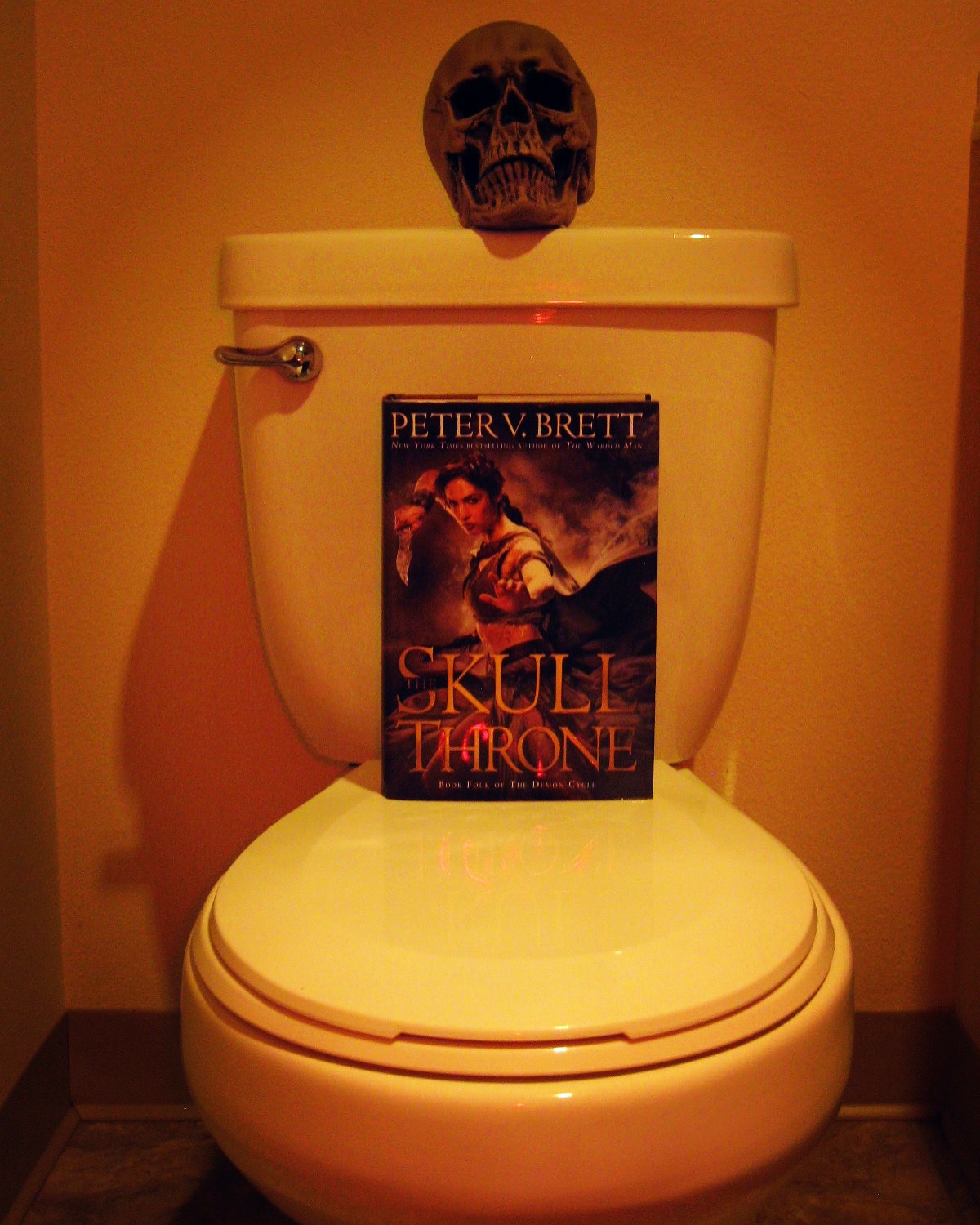 I sincerely apologize for the pun of the attached image, and I apologize even more if I'm not the first one to think of it.
Oh my gosh, don't apologize, this is hilarious!! I may or may not have snorted out my orange soda when I first saw it. Because Skull Throne… it's a -Skull Throne-, get it? Gosh, I'm a fan of this entry. If it was solely up to me, it would definitely be in the top picks.
Jonathan went beyond the pale with a two-in-one entry. Frist up is this lovely picture: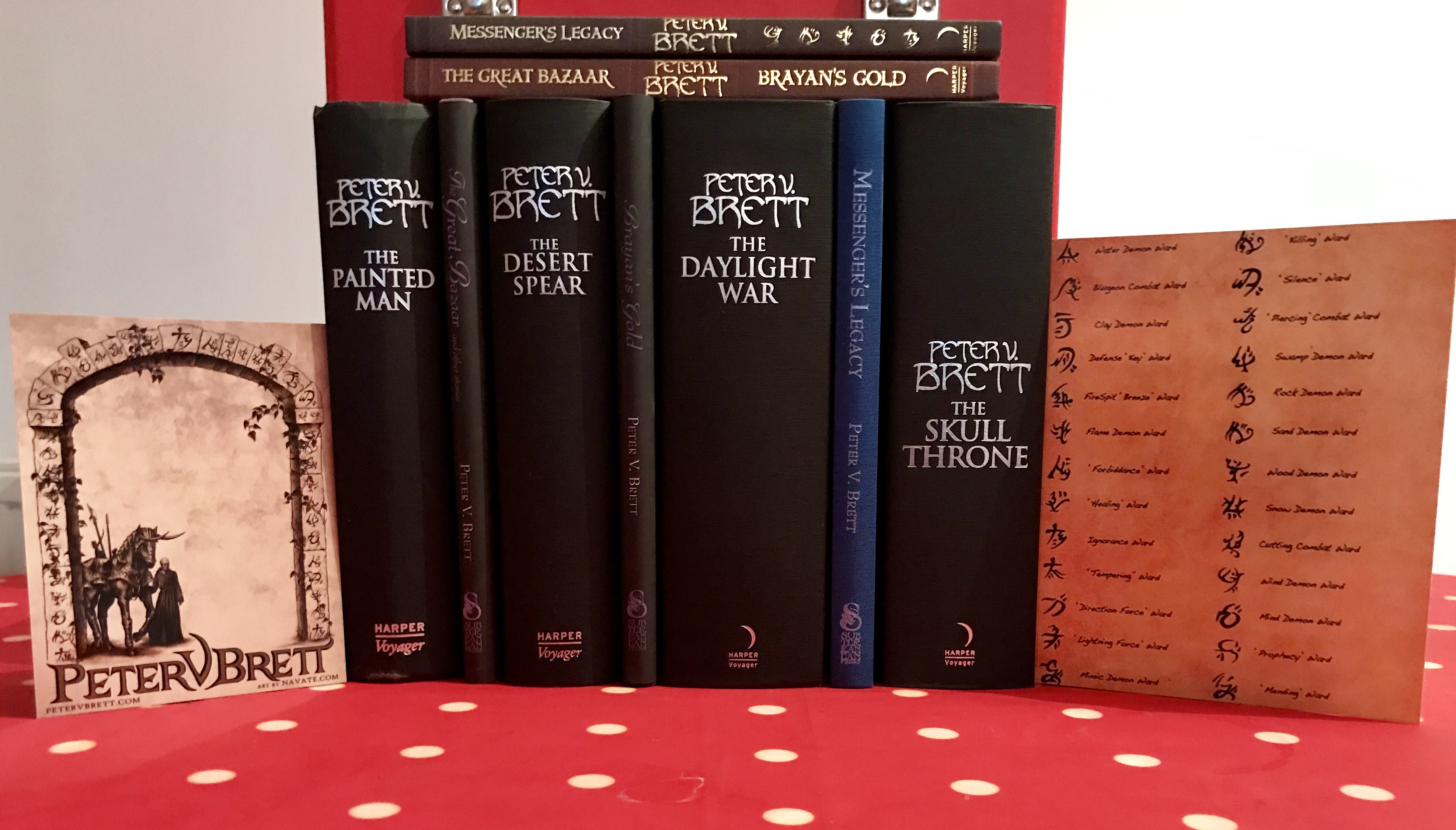 Ahh, the set's all there, complete with a fanmade ward-list and one of Peat's official bookpates. A beautiful shot!
Jonathan also showed off his inner architect with this incredible book tower!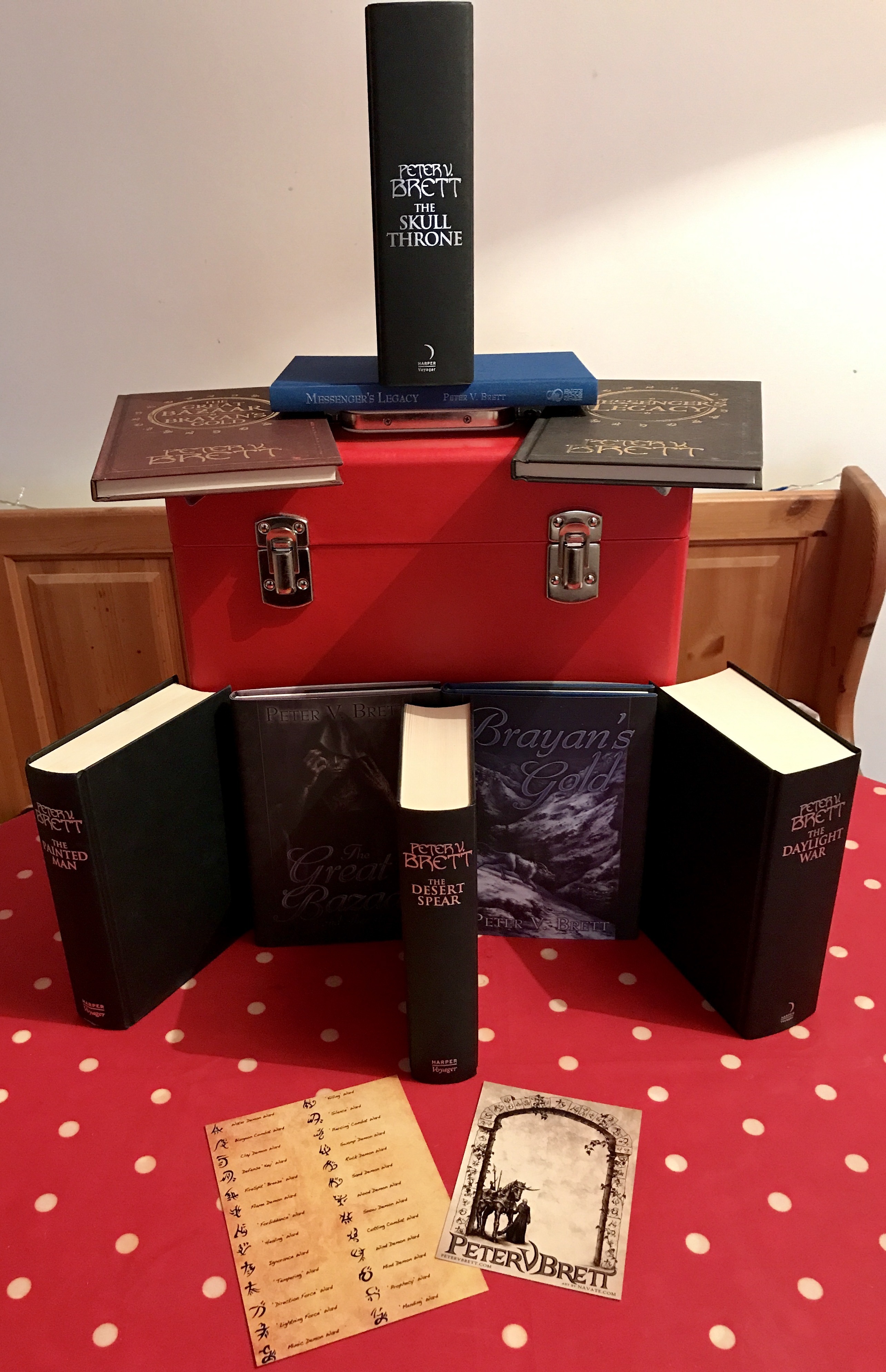 This structure reminds me of the ruins of Anoch Sun. Within its walls are secrets yet to be discovered…
Once again, The Still Life Contest ends Friday, May 5th. That's THIS FRIDAY. We've been splitting up the entries so that everyone's gets their time in the spotlight. If you haven't seen yours yet, don't worry, there are still a bunch to go!
You can pre-order The Core here!