Posted by Karen
Hey everyone! Ready for our next couple of entries from the Still Life Contest? I know I am!
Starting us off is this lovely entry Natascha: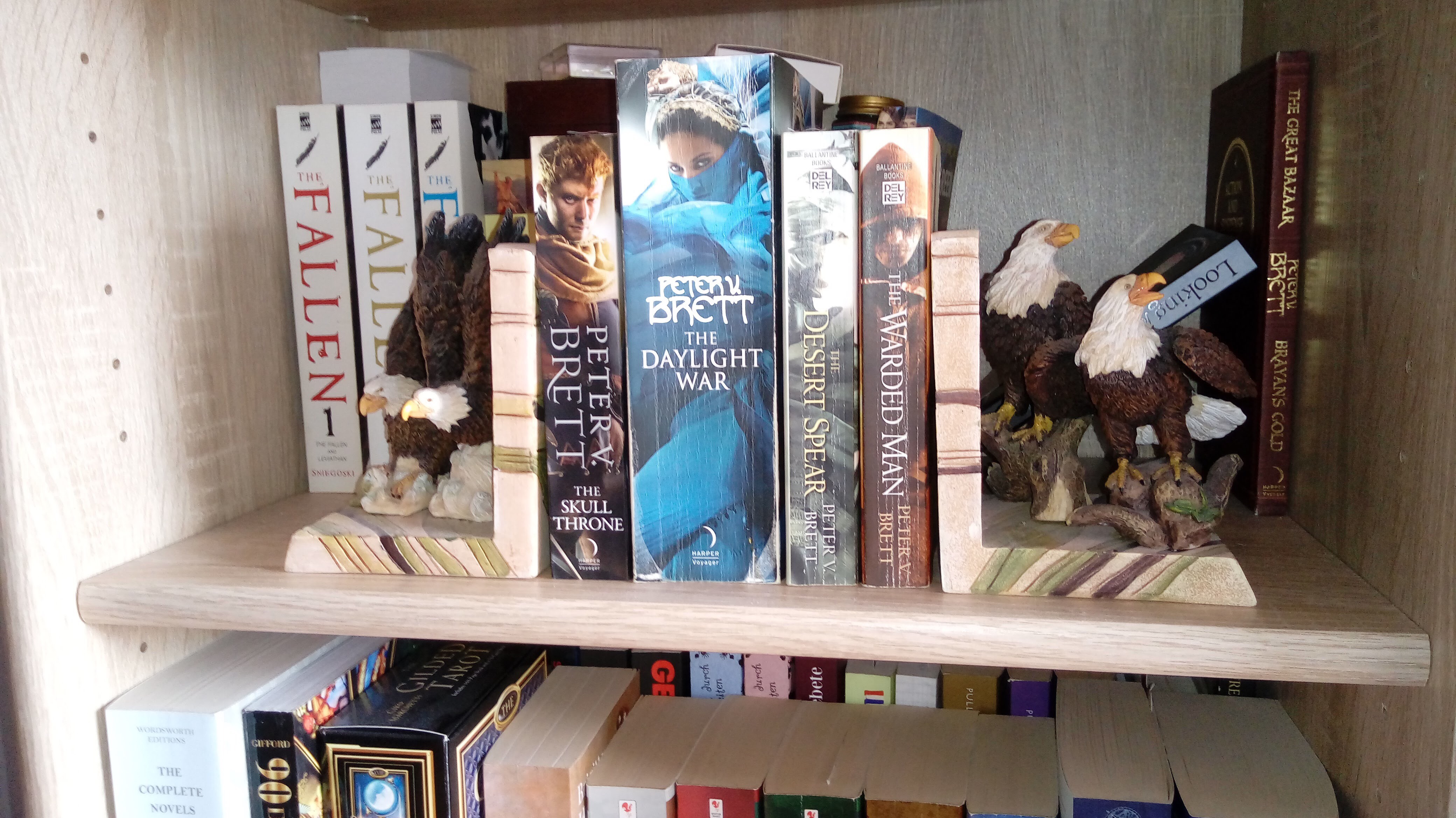 Very nice. Like I said, I always love bookshelf shots. It's like getting a glimpse into someone else's mindset, which I find extremely interesting.
Next is Sarah Lockwood, who you might remember as the Critiquing Chemist. You might recognize the name from the whole slew of blog posts I did about those reviews. Sarah sent in this… very intriguing shot: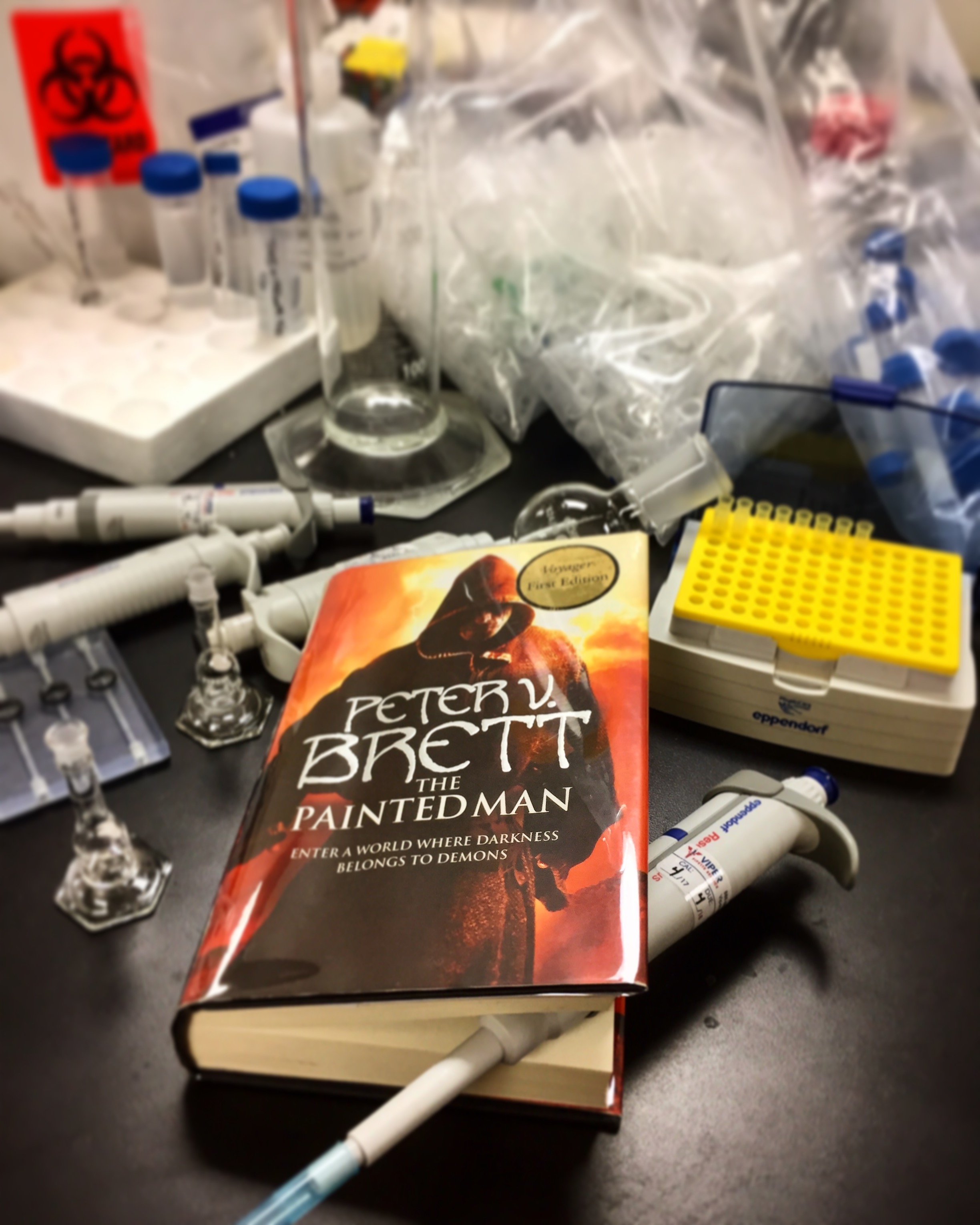 Here's the Critiquing Chemist's (www.critiquingchemist.com) entry into the Still Life Contest! ? Thanks for the fun/creative contest. I've loved seeing how creative everyone is!
I'm not saying that Sarah is doing research on demons, but Sarah is -definitely- doing research on demons. Leesha would be so proud.
Thanks so much to Sarah for sending in this entry (and for giving me a bunch of blog content 😉 ).
You can pre-order The Core here!