Posted by Karen
Hey everyone! The time has come to announce the winners to the Still Life Contest. Sorry for the wait, but as much as we love having these contests, they're super hard to judge. Peat wants to give prizes to everyone, which given our limited stock of the rarer prizes, just isn't possible. As always, we sat down and took our time going over each entry together. It was down to the wire before Peat made the hard, final, calls. Finally, we had our list of winners.
And now, without further ado, on with the announcement!
We have two Grand Prize Winners this time! Both of them will get a signed limited-edition Australian edition of The Painted man. In no particular order, they are…
Stuart Reid who send in this gorgeous ward circle protecting Messenger's Legacy: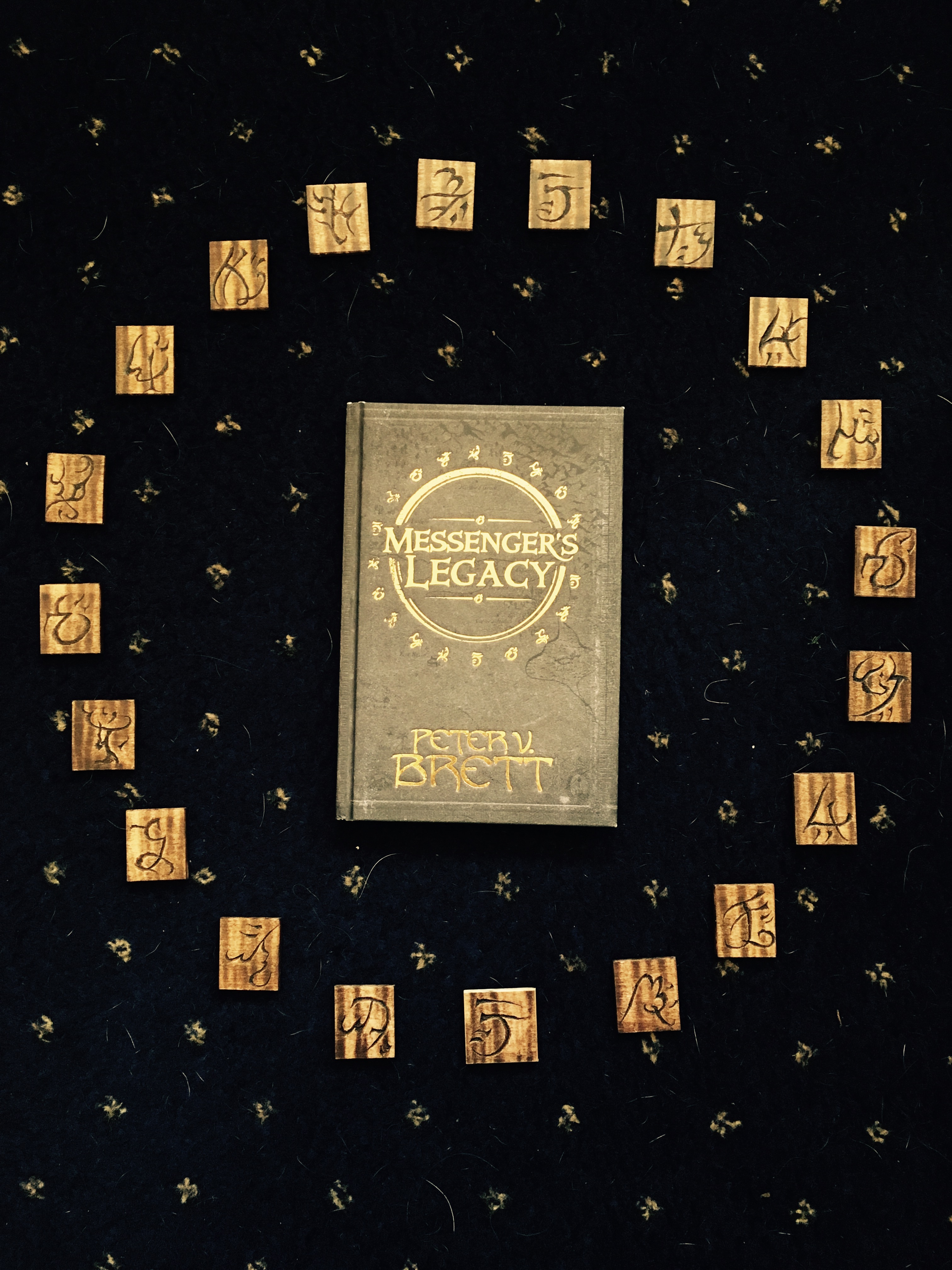 And Birte Vidmann with her multi-warded photo: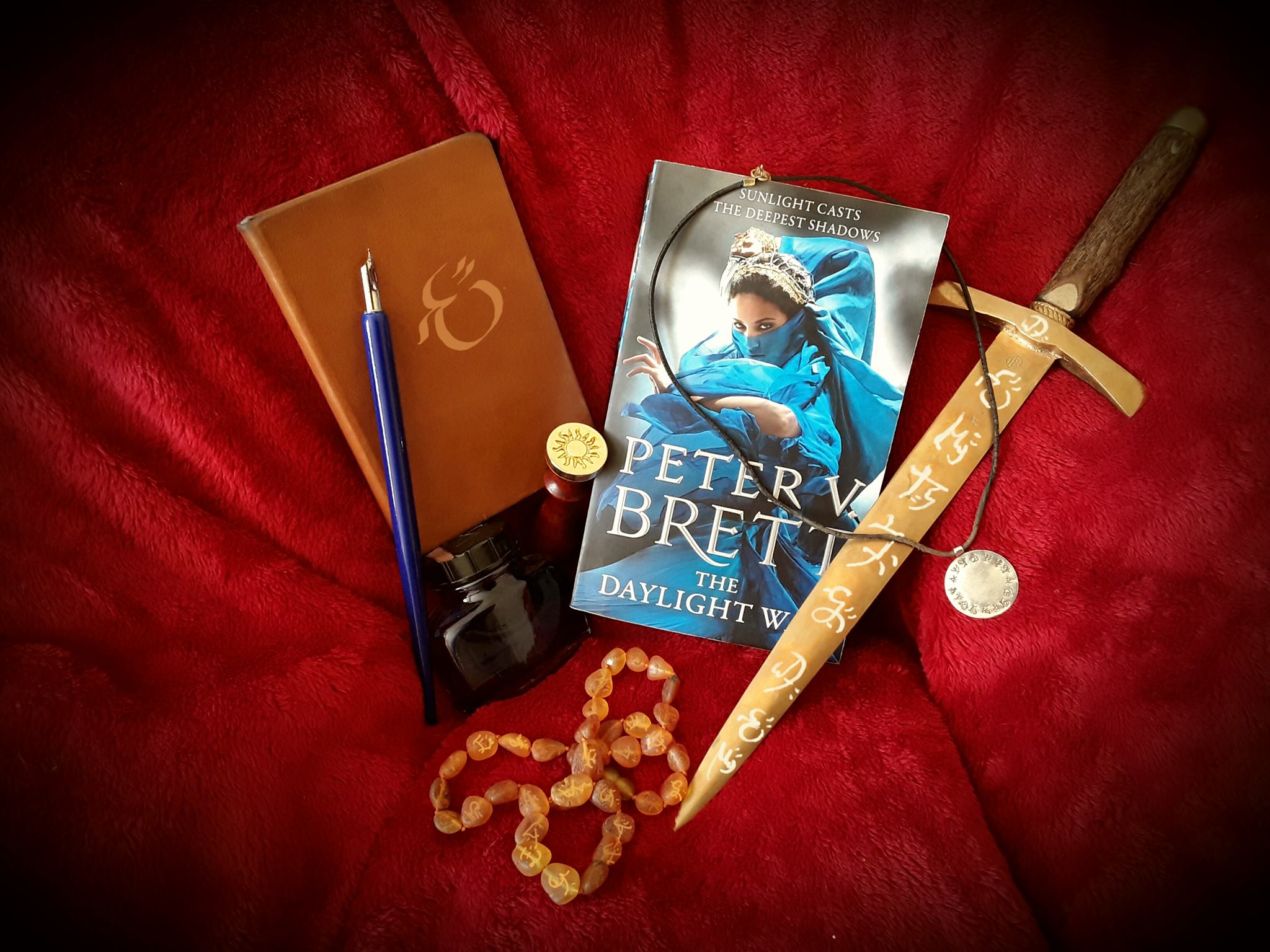 Our First Prize Winner is Jo Amies who will get an official audiobook of The Warded Man courtesy of Graphic Audio: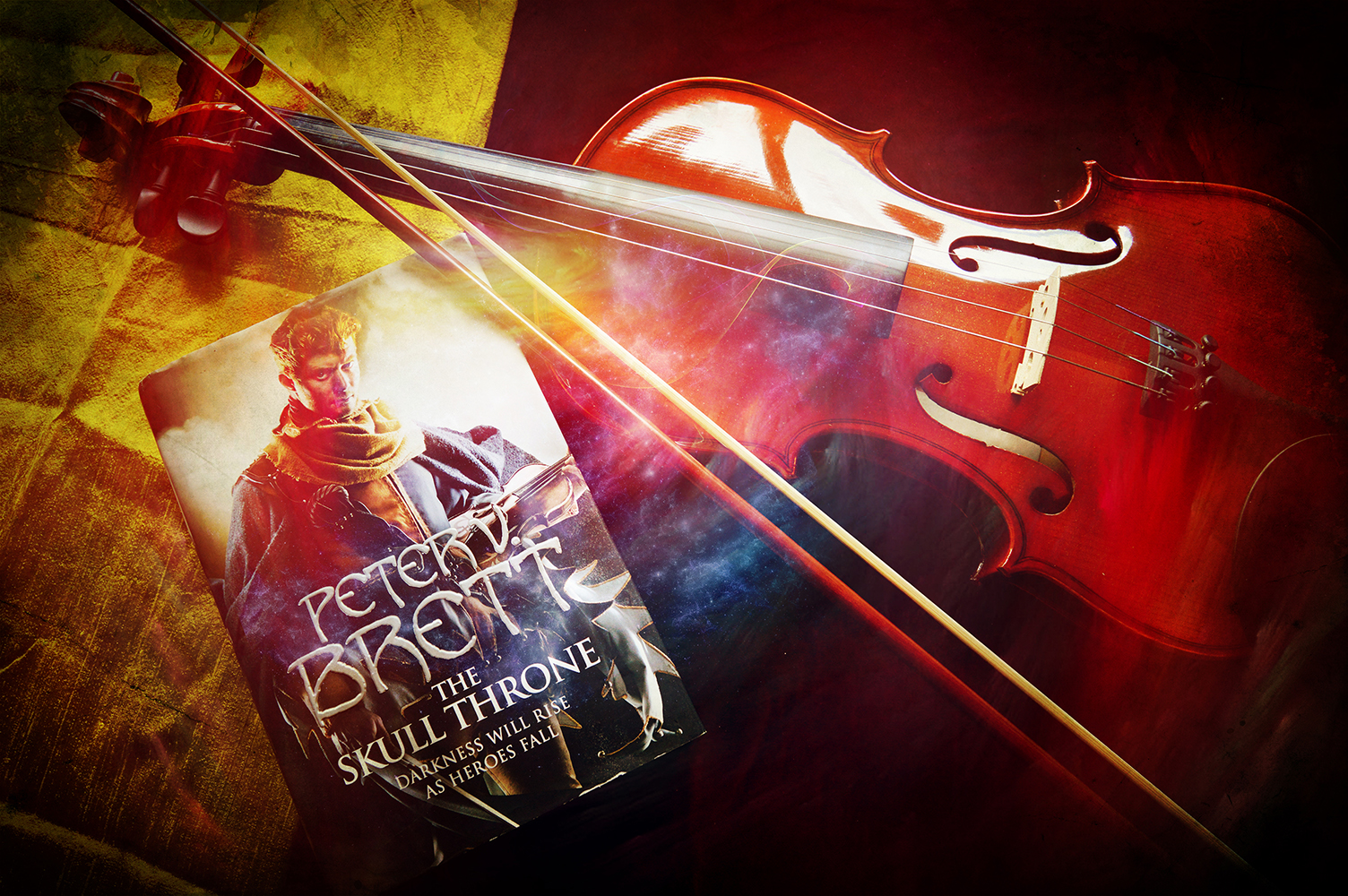 Second place goes to Jan25 who will receive a signed Czech version of The Great Bazaar/Brayan's Gold.
We've got two Third Prize winners! Both will receive a set of Warded Dice. Once again, in no particular order, they are…
Hannah A sent in this three-part entry: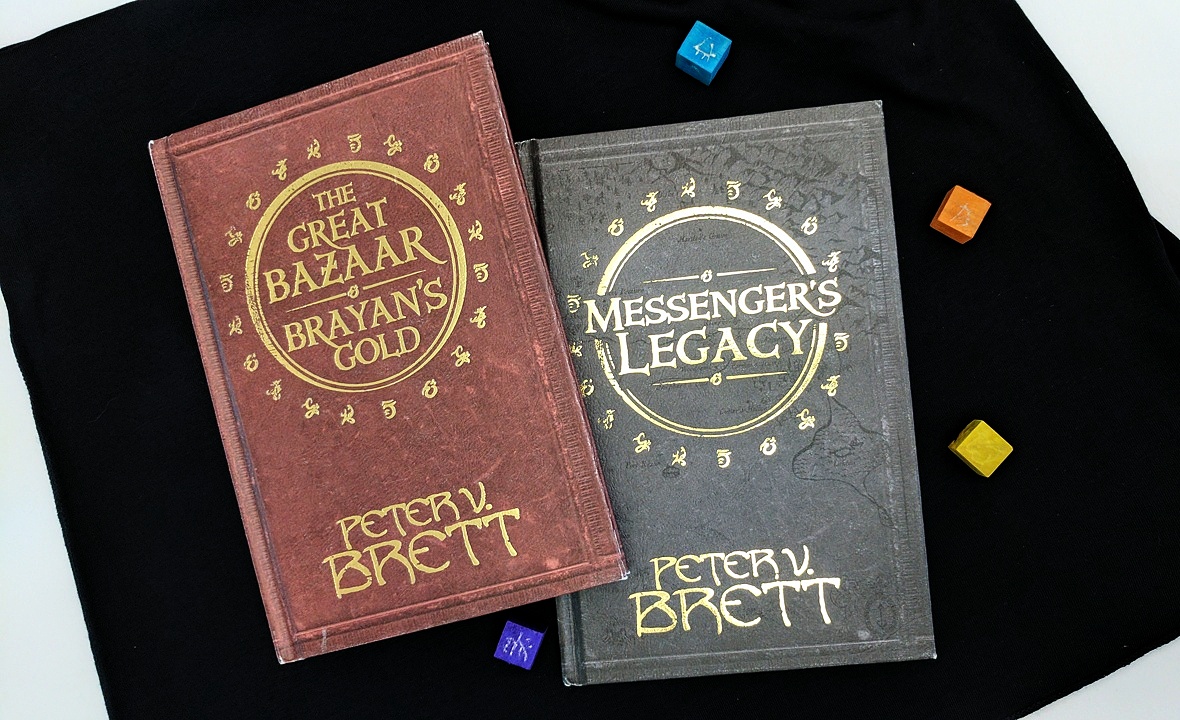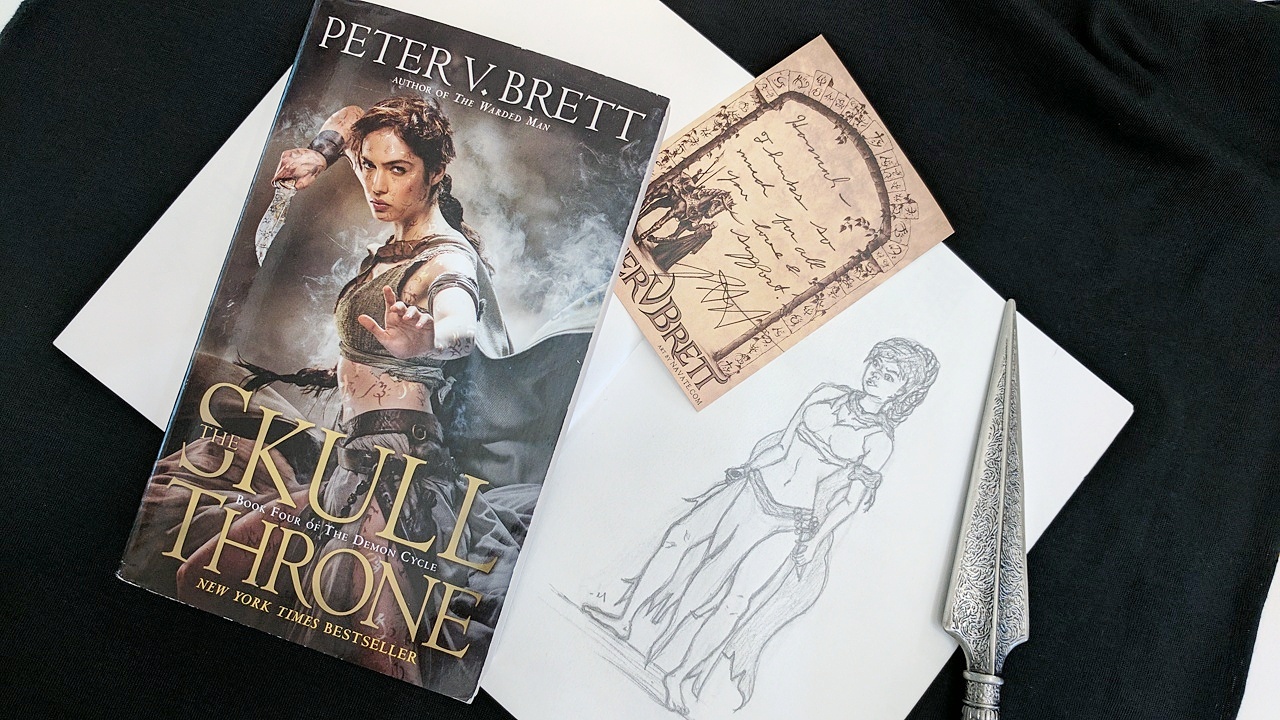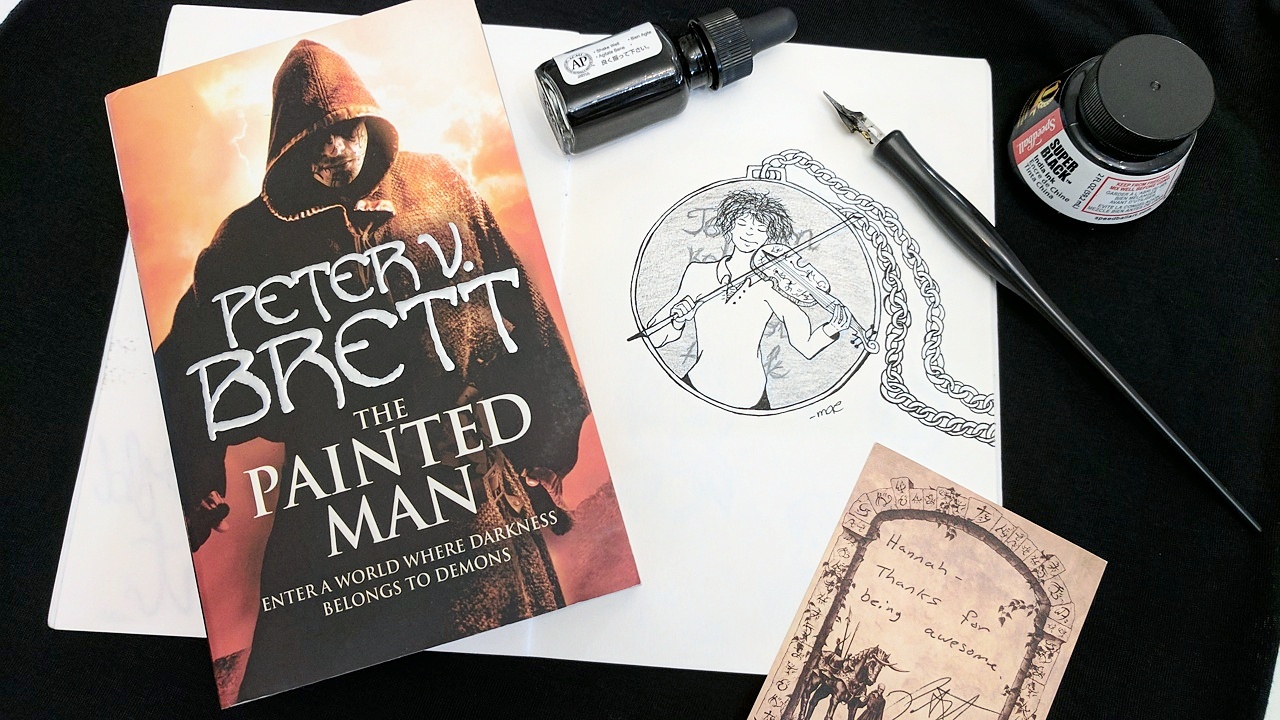 And Scott Reid's clay ward made out of books: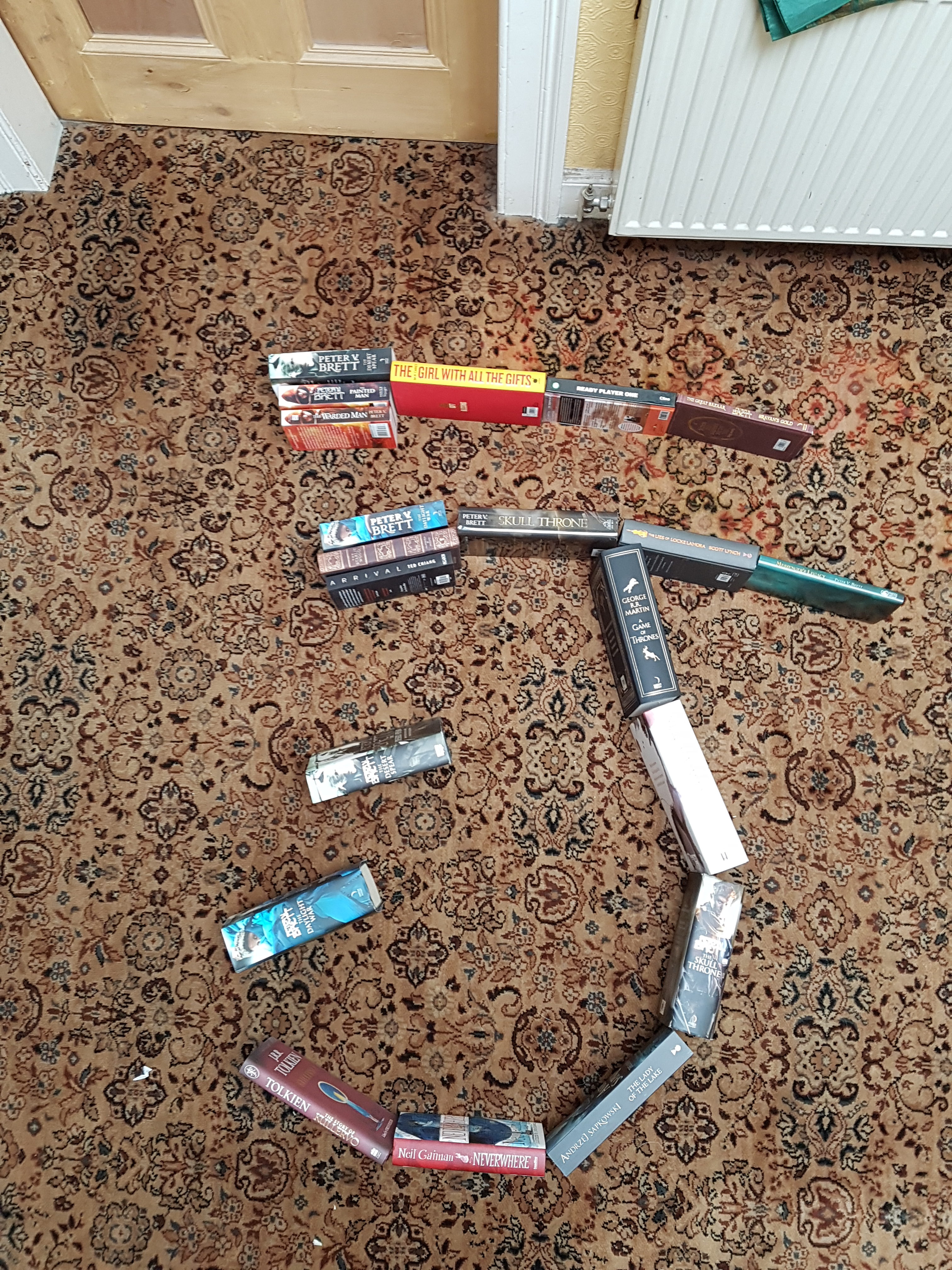 Along with all our official prizes, we also wanted to give a shoutout and followup prizes to our four Honorable mentions. Each one will receive a signed bookplate…
Mason Matchak was the first person to enter and we never forget our firsts. Plus it was hilarious: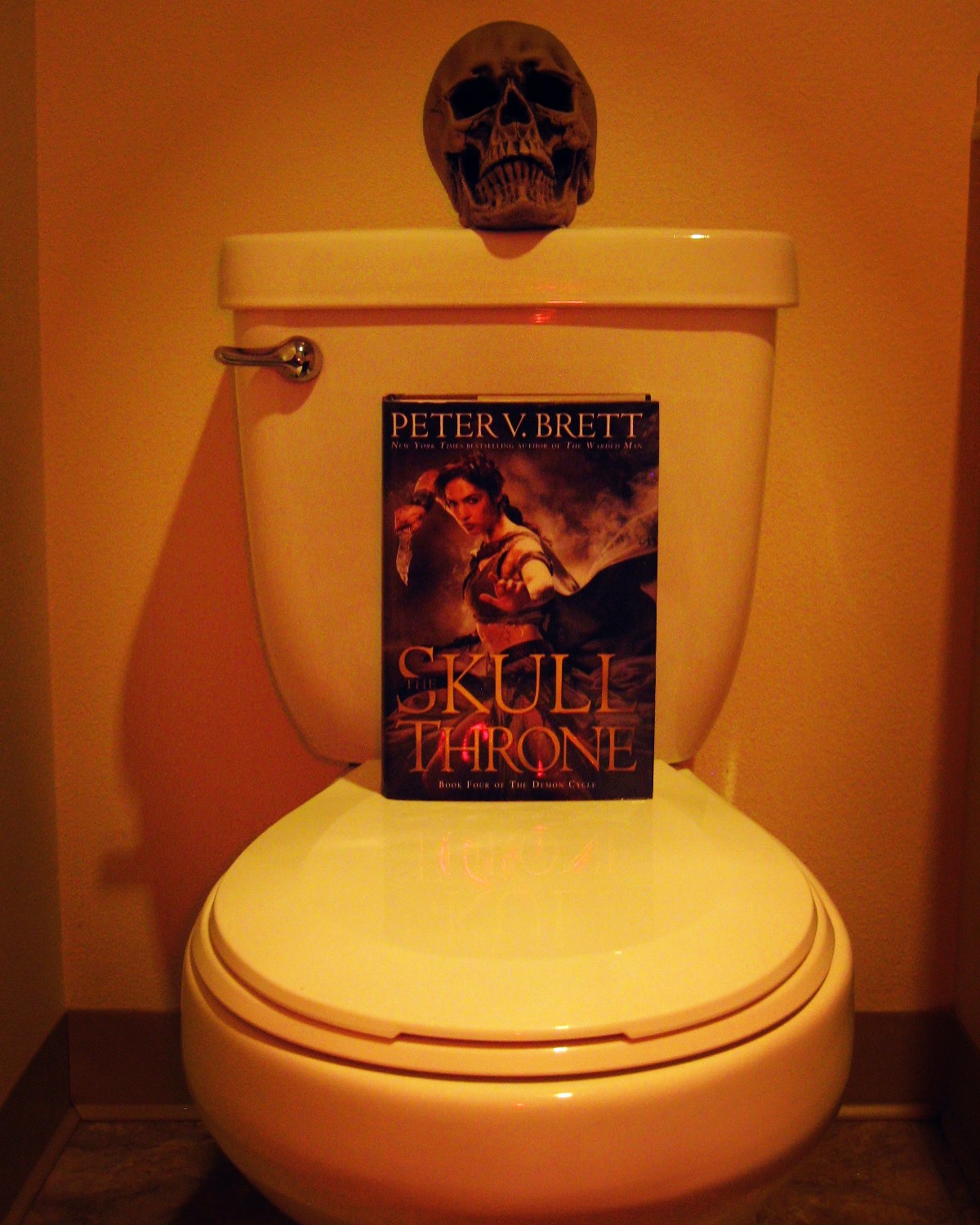 Krisztina sent in so many gorgeous entries. You can check them all out here and here. This is just one of them: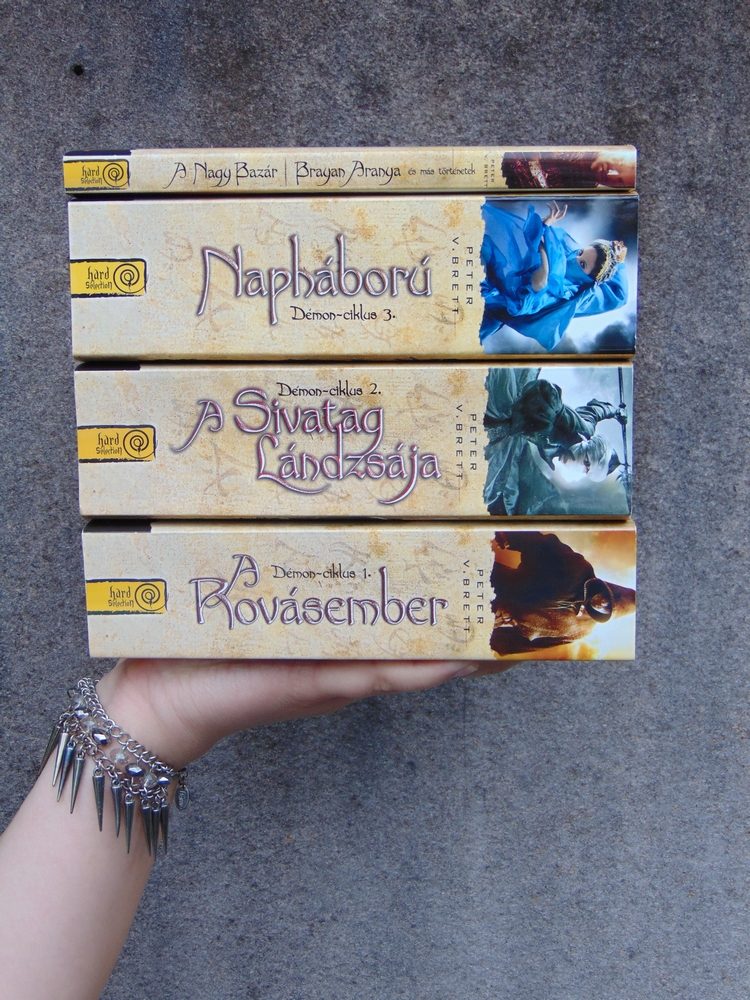 Sarah sent in this intriguing shot: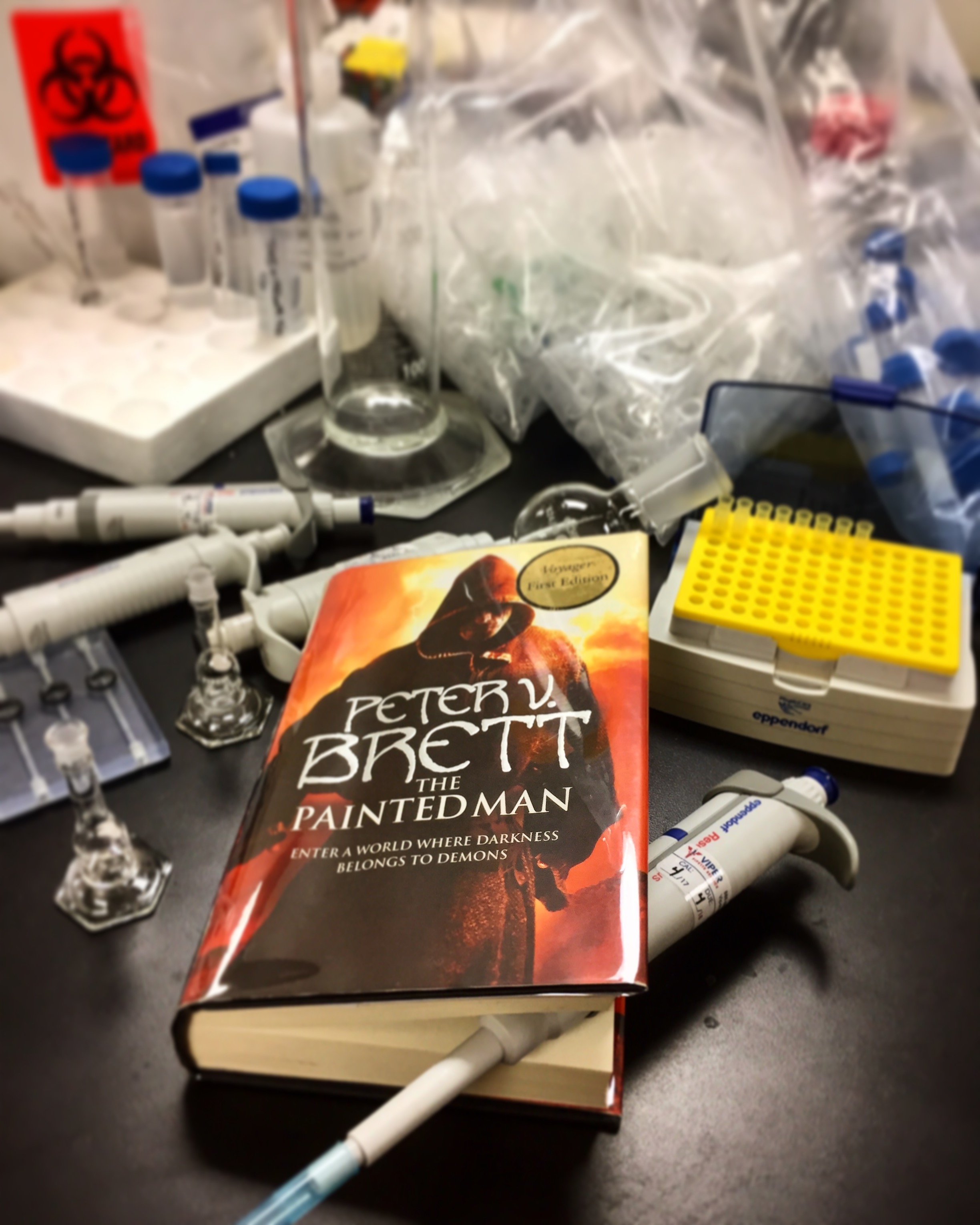 Marcelly also sent in a bunch of entries that you can browse in part one and part two. Here's just one of the pictures from them: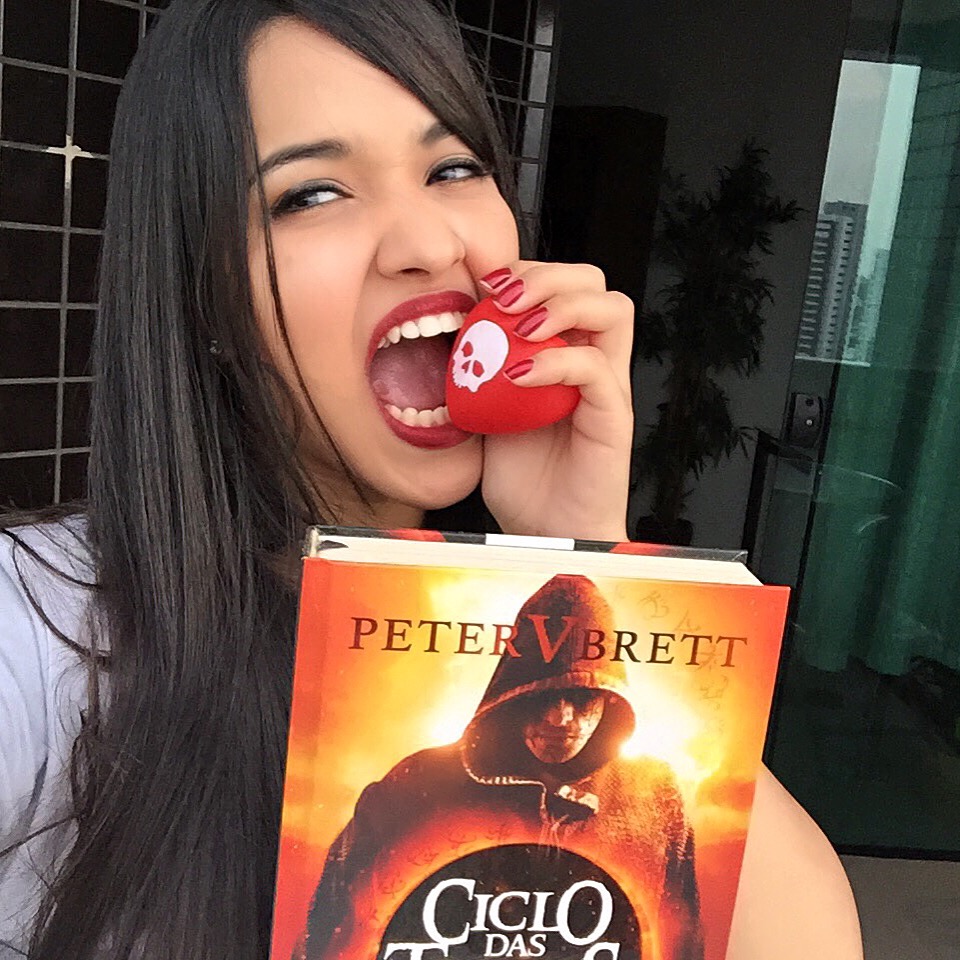 That's all for this contest, folks!
All the entries were fantastic. We were originally only going to give out three prizes, but ended up choosing more winners than intended. Some of them weren't chosen by the narrowest of margins. Getting so many amazing, beautiful, and clever entries made it torture narrowing them down. We couldn't be more grateful for that.
Thanks so much to everyone who entered! We'll be reaching out to the winners soon about their prizes.
You can pre-order The Core here!