Posted by Karen
Hey everyone! Ever wanted to see the wards in 3D?
brimstone326 from thingiverse.com put up this warded bookmark they made with a 3D printer a little while ago. Check it out: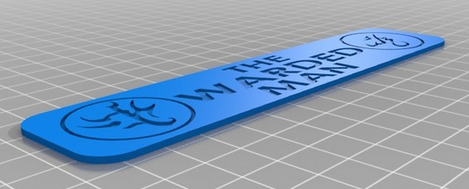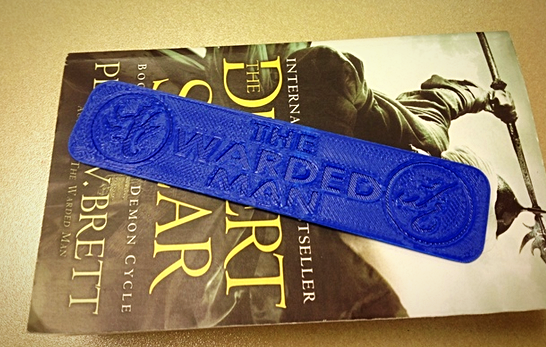 This was a bit of a gift to someone who pointed me in the direction of the series by Peter Brett. The wards on the bookmark are by Lauren K. Cannon
This bookmark looks great! I love how well it came out.
Please note that the selling/mass production these bookmarks is not permitted. Fanart is fine, but if you're unsure about copyright issues, err on the side of caution.
You can get your copy of The Skull Throne here!