Posted by Karen
Hey everyone! Today is the last day to get in on Badali Jewelry's 'Man-Kind Sale'.
Have an important guy in your life? In honor of Father's Day and of all the supportive/wonderful guys out there, Badali has cut the prices of some of their most badass jewelry.
Demon Cycle rings are part of this sale, but that sale ends TODAY. If you want to grab a Warded signet rings, head over to their website now!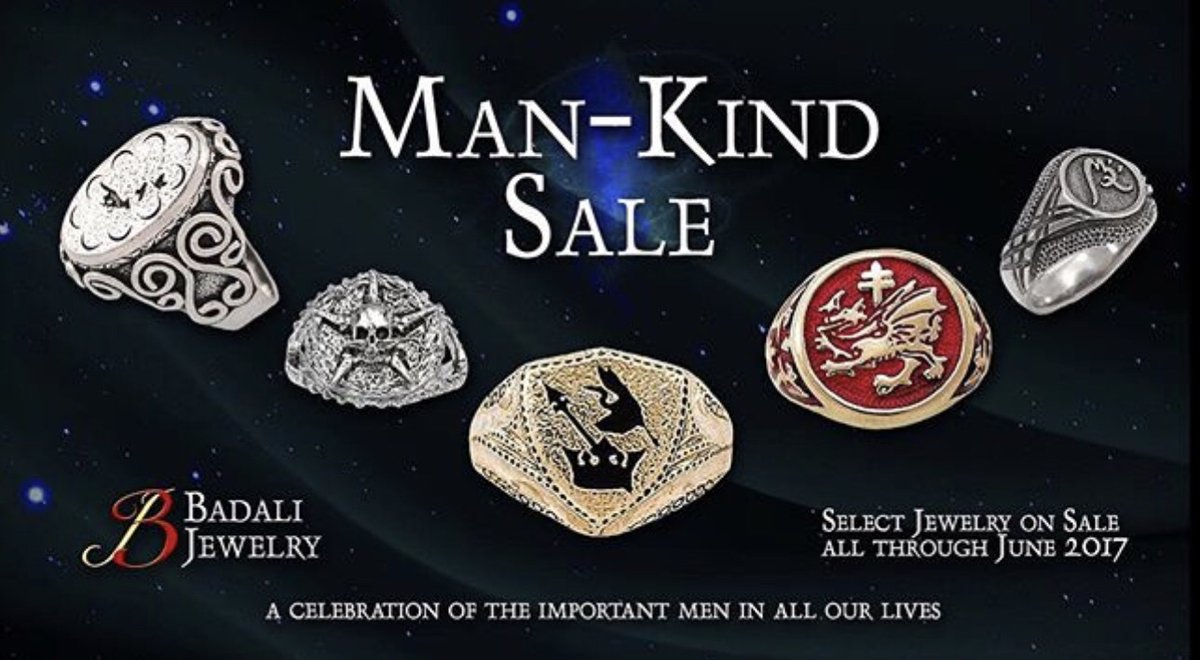 Badali's work is always stunning and the Demon Cycle signet rings are no exception. They've got a bunch of colors like Emerald, Amethyst, and Tigers Eye, just to name a few. Check them out.
You can pre-order The Core here!