Posted by Karen
Hey everyone! A little while ago, we found this awesome Mind Demon fanart put up by Dong Mei on Instagram. Take a look: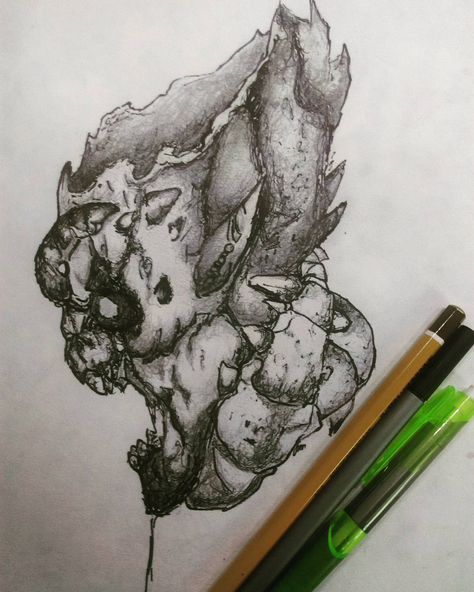 Dong Mei has a bunch of Demon Cycle related stuff on their Instagram, including a warded wall art piece earlier in the year, awesome warded neck tattoo, as well as other art inspired by Dominik Broniek's official designs. Also pics of cute animals. If you've got a spare minute, free to check it out.
You can pre-order The Core here!