Posted by Karen
Hey everyone! Our Core ARC Contest has officially kicked off with its first entry.
We're so excited to have ARCs to give away. The pictures don't show it, but this is a fantastically long book, Peat's longest yet! I'm not going to spoil anything, but I will say that it doesn't waste time before the action gets going. Honestly, I think these are some of the best prizes we've ever had: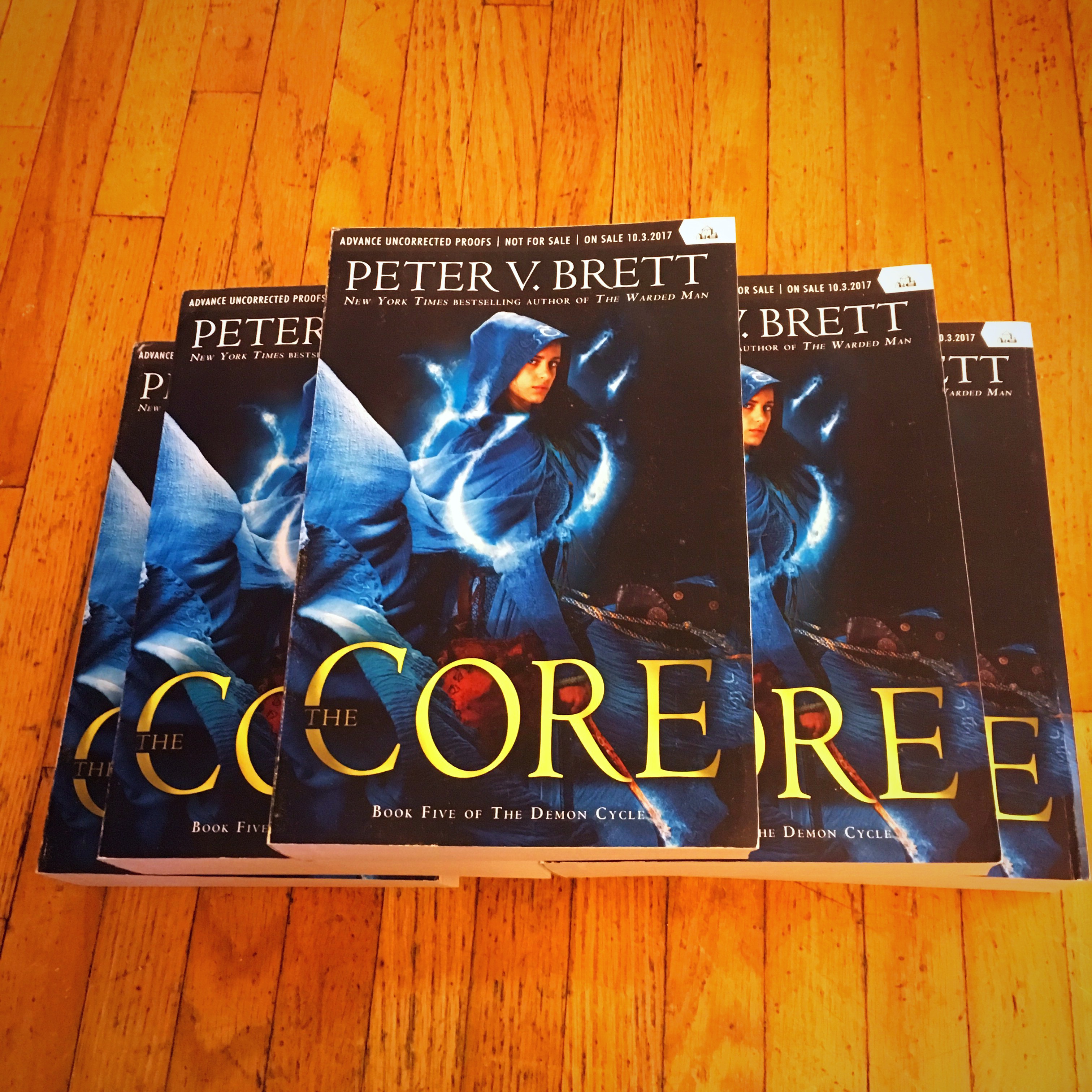 This first entry comes at us from John F. Check it out: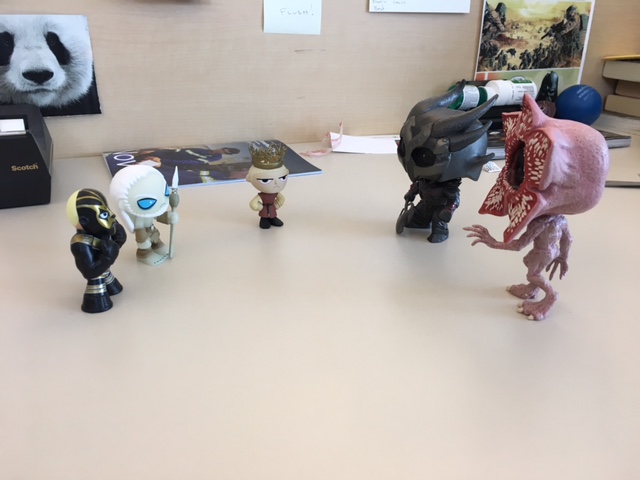 So this is Jardir and Arlen fighting demons while duke Rhinebeck watches.
Awesome first entry, John! I love the choices you've used to represent the characters (I may or may not have that very same Joffrey figurine at home). Thanks so much for sending it in!
Please remember to send your entries to contest@petervbrett.com by Friday, July 28, 2017. You're can post elsewhere as well, but only entries sent to the email address will be counted towards the prizes. If you need a refresher of the rules, head on over to Peat's official post about the Core ARC Contest. Then grab your shoeboxes and start those Dioramas!
You can pre-order The Core here!