Posted by Karen
Hey everyone! A little while ago Adrienne Phillips took time from her NYC vacation to deliver a gorgeous warded blanket she made Sirena. Check it out: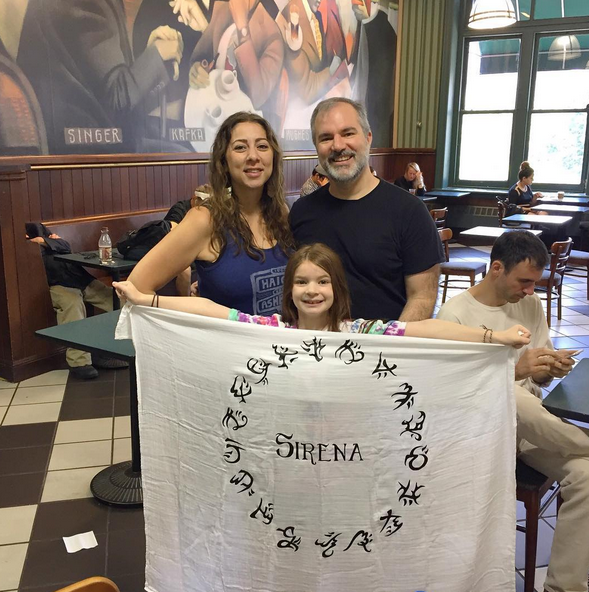 This is gorgeous, and best of all, will keep little Sirena safe from harm. Thanks so much, Adrienne! I can confirm she loves it.
You can pre-order the The Core here!