Posted by Karen
Hey everyone! An Estonian fan posted a short, sweet, review recently. Their website Siiliste Raamaturiiul AKA Sable Bookshelf is dedicated to reviewing books. Recently they reviewed the Estonian translation of Warded Man: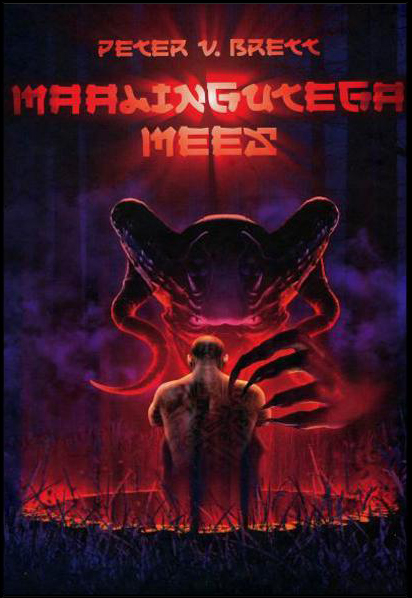 Fantaasiamaailma öödes valitsevad deemonid ning inimesed peavad varju otsima loitsumärkidega hoonetest. Kunagi võitlesid inimesed deemonite vastu, kuid nüüd enam mitte, nad lihtsalt peituvad ja loodavad öö üle elada.
Seal maailmas kasvavad eri paigus kolm last, kellest saavad täiskasvanuna sõdalane, ravitseja ja muusik. Nende oskused aitavad neil jõuda jälile deemonite saladusele ja annavad vaevatud inimkonnale lootust kurjuse painest vabaneda.
Peter V. Bretti kirjutatud sari näib olevat üks neist, mida alustades ühelt poolt kirud ennast, et juba varem ei lugenud, teisalt oled õnnelik, et seda ei teinud, sest nii palju uusi ja huvitavaid elamusi on veel ees.
You can grab the Estonian version of Warded Man (Maalingutega Mees) from our friends at Varrak Publishing!
You can pre-order The Core here!