Posted by Karen
Hey everyone! This morning is the last time you can get in on the Closet Cosplay Mini-Contest. If you haven't grabbed something off the rack and snapped a pic, do it now! Remember that all entries must be sent to contest@petervbrett.com for them to count.
Everyone got it? Yes? Moving on!
We wanted to show off gorgeous woodblock style digital print was created by Diego Lopez. Peat found it a few weeks ago and it is just… amazing. Seriously. We can't even with this: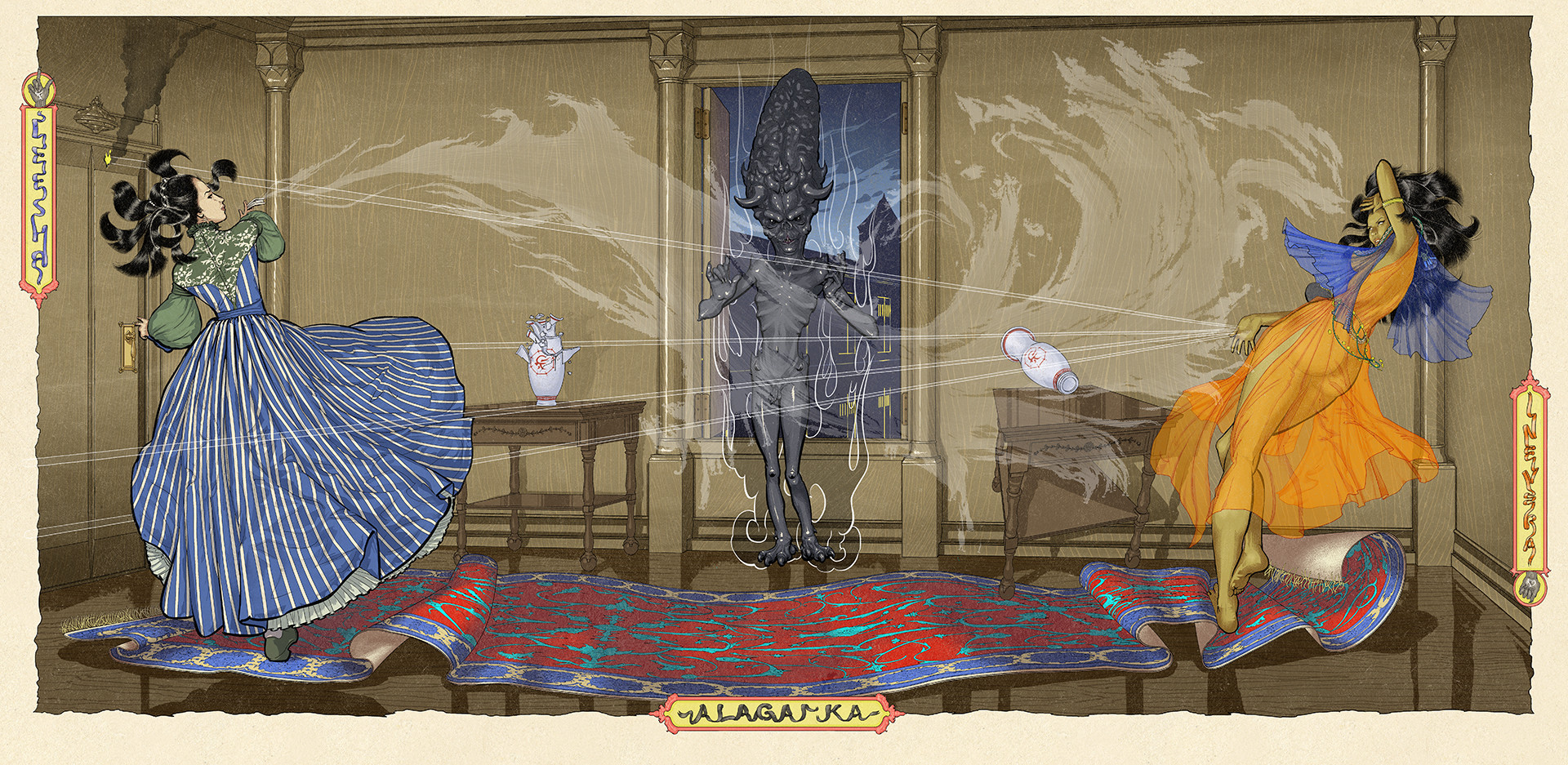 The small version of this image doesn't do it justice. Just click on the image to see the full thing, in all its detailed glory, trust me, you won't regret it. Also, feel free to check out more of Diego's work on his official Artstation.
You can pre-order the The Core here!