Posted by Karen
Hey everyone! Peat's first post-NYCC event is TODAY. Here's where you can catch him:
Powell's Books, Q&A and Signing (Beaverton, OR)
What: Signing/talk
When: Tuesday, October 10 beginning at 7:00PM

Where: Powell's Books
3415 SW Cedar Hills Blvd.
Beaverton, OR 97005
There will be copies of The Core on sale, so if you're around the area, come have them signed in person!
After today, Peat's next stop is the University Bookstore in Seattle, WA. Here's how the rest of his tour is breaking down…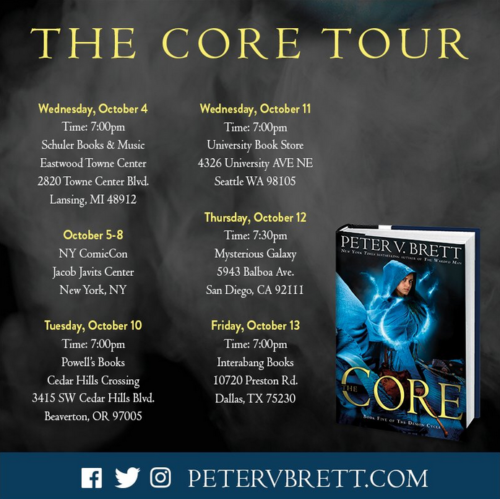 You can order The Core now!