Posted by Karen
Hey everyone! Peat's on to (hopefully) sunny California. Here's where you can catch him:
Mysterious Galaxy, Q&A and Signing (San Diego, CA)
What: Signing/talk
When: Thursday, October 12 beginning at 7:30PM

Where: Mysterious Galaxy
5943 Balboa Ave.
San Diego, CA 92111
There will be copies of The Core on sale, so if you're around the area, come have them signed in person!
After today, Peat's next stop is Interabang Books in Dallas, TX. That will be the LAST STOP on his US tour, so if you haven't made plans to see him, you've only got two chances left!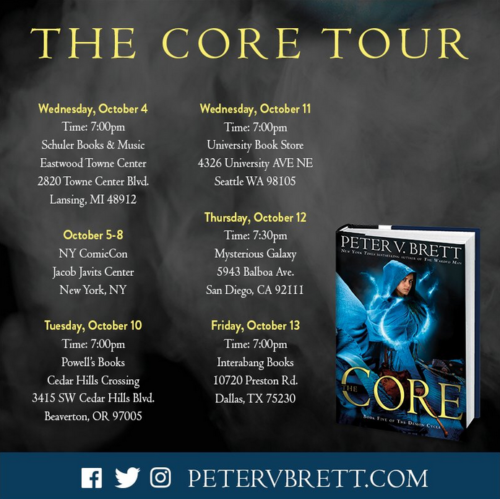 You can order The Core now!