Posted by Karen
Hey everyone! Our friends at Graphic Audio have been hard at work on the newest Demon Cycle audiobook. As of October 30th, you can officially can grab part 1 of the Core.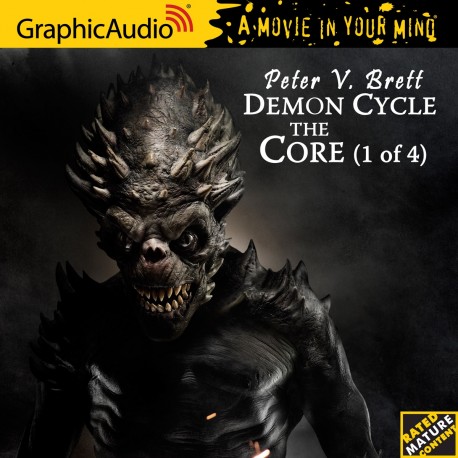 We're so excited for this audiobook. Graphic Audio has gone above and beyond once again and with the amazing voice of Dylan Lynch guiding the story, it's sure to be a smooth ride… for the listeners, that is. It's not a spoiler to say the characters are going to have a rough time.
Right now you can also pre-order parts 2 and 3, and 4. Part 2 will be out November 30th, part 3 will be out December 27th, and part 4 will be out January 31st of next year.
If you're still not convinced, check out these free samples from The Skull Throne featuring some of your favorite characters:
You can order the physical book version of The Core here!