Posted by Karen
Hey everyone! Sometimes I'll see people out in public reading The Demon Cycle and it always makes my day. A little while ago, we found a public place that went one step further. Pun intended.
The Scotch College Library in Wester Australia added The Warded Man to their book-themed steps and it is AWESOME: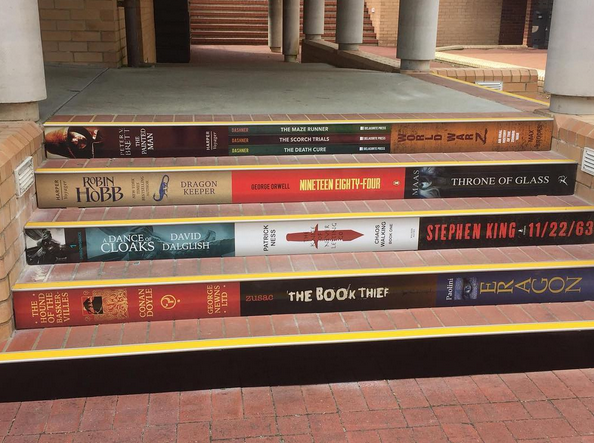 Have you seen The Warded Man anywhere? If so, snap a pic and let us know!
You can order the The Core here!