Posted by Karen
Hey everyone! With the weather getting colder, pumpkin spice making way for those mint hot chocolates that I love so very much, I'm excited to share this piece of topical fanart.
Gordon.rk on Instagram showed off their mad barista skills with an amazing warded latte: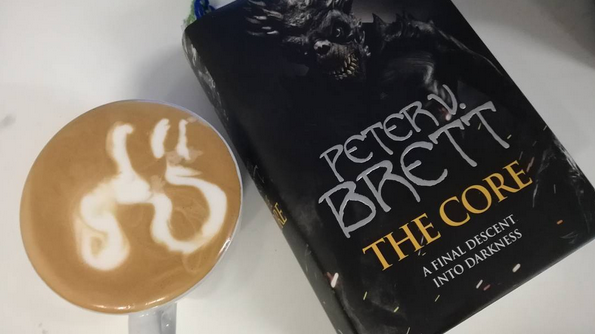 With a Mind Ward like that, Alagai Ka isn't going to have to work too hard… :/ Free pour Mind Ward latte art as I finish The Core
Perfect for warming you up on a chilly morning, or keeping you awake in the naked night. Plus anybody who can do art in MOVING LIQUID is a wizard, I stg.
You can order the The Core here!