Posted by Karen
Hey everyone! Ahhh, new tattoo, new tattoo!
A little while ago, we found Hannah's Demon Cycle tattoo and it's amazing!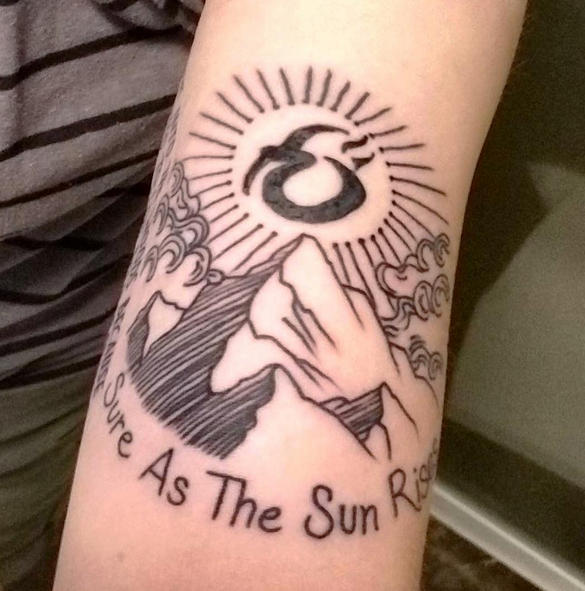 I love the shading on this and the mind ward is just gorgeous. Thanks so much for showing this off, Hannah!
Reminder: Myke Cole shaves Peter V. Brett's head on December 6! Shaving will be streamed on Peter V. Brett's Twitch Channel and FB Live. Join our FB event and tune in on the 6th to see if Peat survives.
You can pre-order the The Core here!