Posted by Karen
Hey everyone! A little while ago we got one of my favorite types of fanart– warded sweets. This time, it was a warded cake, complete with blue frosting and black frosting wards. Yum!
No wonder Zann_nolan wasn't taking any chances. If I was a demon, I'd gobble it up too!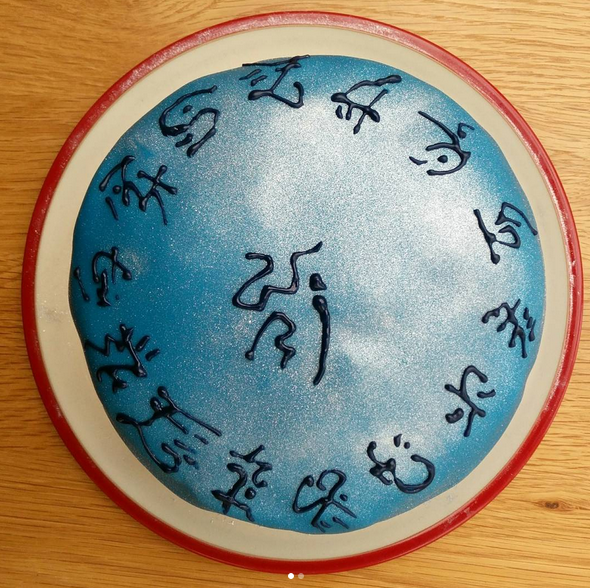 Because the weekend isn't the same without cake… And what better protection from demons than to ward it!
Weekend cake? I couldn't agree more.
Reminder: Myke Cole shaves Peter V. Brett's head on December 6! That's THIS WEDNESDAY. Shaving will be streamed on Peter V. Brett's Twitch Channel and FB Live. Join our FB event and tune in on the 6th to see if Peat survives.
You can get your copy of The Core here!