Posted by Karen
Hey everyone! A little while ago we got a surprise from Polish fan. Ania send in this gorgeous Ward Circle on Facebook and we were DELIGHTED. Check it out: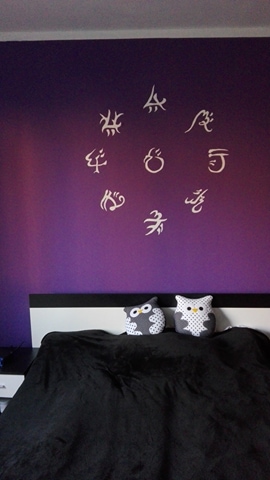 Thank you for every moment you gave me with Demonic Cycle. Looking forward for release in Poland.
I love how neat and crisp the symbols are! Truly this is the making of a talented warder.
Speaking of ward circles! If you haven't seen it, our friends at Badali Jewelry just came out with some ward-circle pendants that are just gorgeous. You can head over to their website to check it out.
You can order the The Core here!