Posted by Karen
Hey everyone! New fanart alert.
A little while ago Jarrod Bolin sent us this awesome picture of One Arm: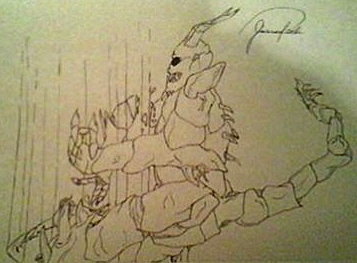 I love the linework on this, particularly the armor-like skin. I wouldn't want to tangle with any rock demon, but particularly not this one.
You can pre-order the The Core here!