Posted by Karen

German fans, mark Tuesday, April 24th, 2018 at 8PM on your calendars! Peat is headed to Berlin to do a reading at the Otherland Bookshop in Berlin, Germany.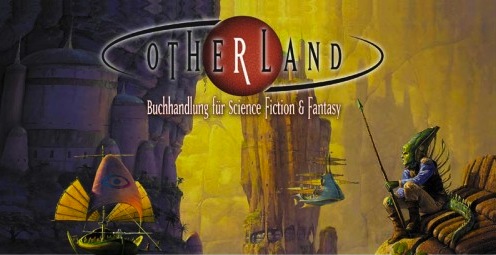 Event Information
What: An evening with fantasy author Peter V. Bret. Admission is FREE!! You can RSVP on the official Facebook event page.
Where: The Otherland Bookshop (Buchhandlung)
When: 8pm on April 20th, 2018
Peat is really excited to meet some of his German fans and hang out in one of the coolest bookstores in Berlin. He's has done other events in the past at the Otherland Bookshop and they've always been super great! Dedicated mostly to science fiction and fantasy, they pull all the stops and have have novels in German as well as English. If you are attending the event, I would advise checking in early to do some shopping!
Peat will also be be making other stops in Germany– more details to be announced soon! Check out the Appearances section of the News Page to keep up to date with Peat's schedule.