Posted by Karen
Hey everyone! So yesterday we had a piece on Renna, it only seems fitting that today we have a great piece of Arlen to back her up! Take a look at this awesome piece by asjillustrations on Instagram!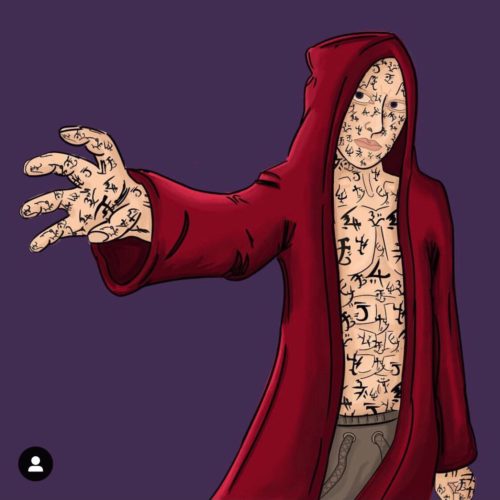 Amazing job, Adam! I love the foreshortening you used on the hand, and the intense look in his eyes from under the hood would make any demon think twice about attacking. Thanks so much for sharing!
Barren is officially available! You can grab a copy right here!