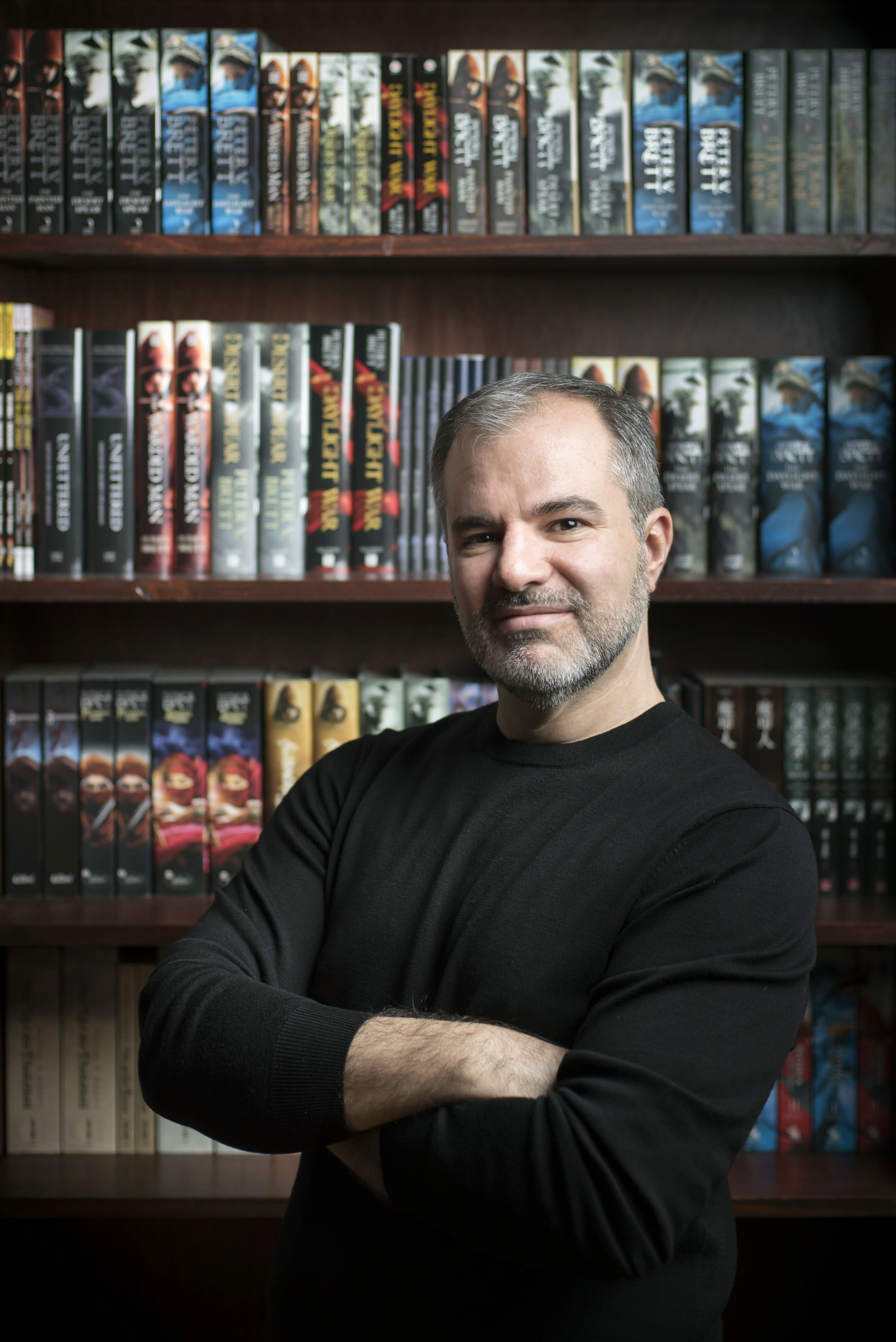 Real Name Peter V. Brett
Height 5′ 10″
Weight 180
Eyes Brown
Hair Black
Occupation Full Time Author
Identity Known to the authorities
Legal Status Citizen of the United States of America with no criminal record
Former Aliases None
Place of Birth New Rochelle, New York
Known Relatives Lauren (partner), Cassandra (daughter), Sirena (daughter)
Group Affiliations JABberwocky Literary Agency, Del Rey Books (Random House/USA), Voyager Books (Harper Collins/UK), Heyne Publishing (Germany), Fabryka Slow (Poland), Bragelonne Publishing (France), Timun Mas / Minotauro Books (Spain), Edições Gailivro (Portugal), Triton (Czech Republic), Mynx (The Netherlands), Varrak (Estonia), Newton Compton (Italy), Laguna Publishing (Serbia), Colibri (Bulgaria), Epsilon Publishing (Turkey), Gaea Books (Taiwan/Hong Kong/Macao), Konyvmolykepzo (Hungary), Nemira Publishing (Romania), Darkside Books (Brazil), Hayakawa Publishing (Japan), Unicorn Publishing (Greece), Azbooka Publishing (Russia), Chongqing (China), MATAHATI Publishing (Indonesia)
Base of Operations New York, NY
First Appearance February 8, 1973
Skills/Powers Lying, breaking your heart, master of dad-fu.
History Peter V. Brett is the New York Times bestselling author of the Demon Cycle series, which has sold more than two million copies in 25 languages worldwide. Novels include The Warded Man, The Desert Spear, The Daylight War, The Skull Throne and forthcoming, The Core.
In addition to his novels, Peter has written a series of novellas set in the Demon Cycle world, including The Great Bazaar, Brayan's Gold, and Messenger's Legacy. He also wrote the Red Sonja: Unchained graphic novel for Dynamite Comics.
He lives in Manhattan.
Twitter: @PVBrett
Instagram: https://instagram.com/pvbrett/
Facebook: https://www.facebook.com/pvbrett