Posted by Karen
Hey everyone! Last weekend, Peat went to SF:SE in Florida. Here's how it went down…
Our friends from the con (and Dirty Little Bookers) started out the convention right with a bag full of awesome swag. Peat got this demon: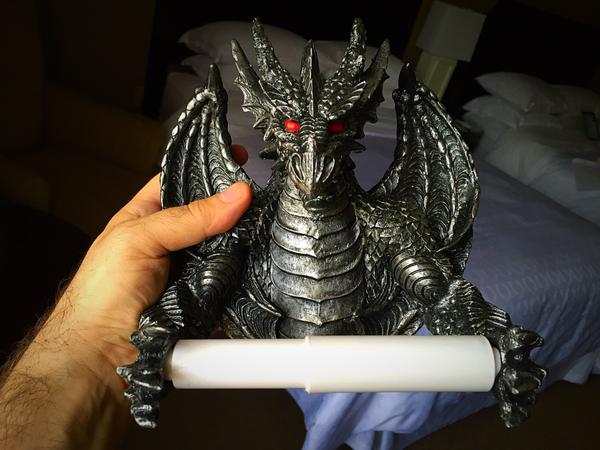 Better have those claws on toilet paper than Leesha paper. Am I right??
…I'm sorry for that one.
Peat also teamed up with Kelly Armstrong and braved rainy weather for a spree of bookstore signings!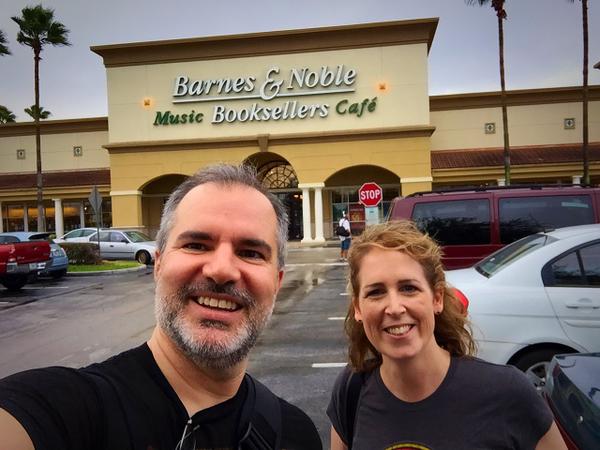 Then there were the mysterious green potions with John Constantine.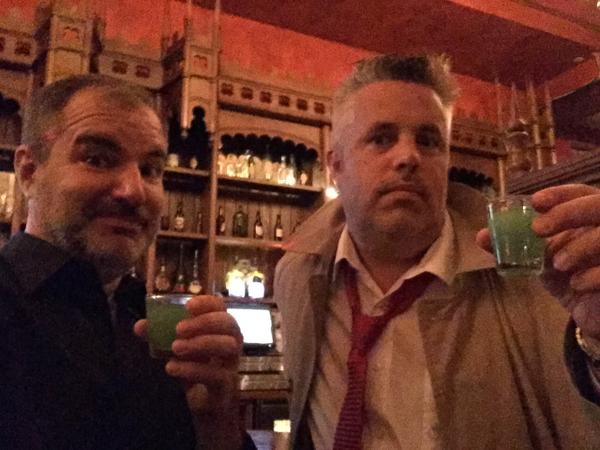 We're not entirely sure what transpired after that, but I'm pretty sure Peat ended up with a +1 Constitution buff.
And, of course, some quality time chatting with fans.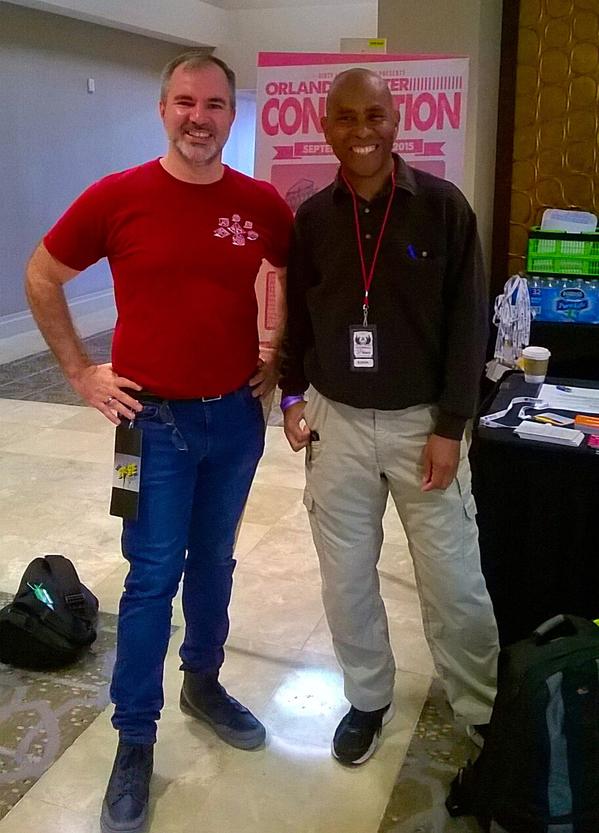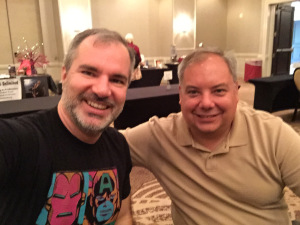 Peat's high school acquaintance Dan Passaro wrote a blog post about their convention meetup. You can check that out here!
Thanks to everyone who came out and to SF:SE for hosting us! Also, don't forget we have our Myke Cole Contest going on right now. We're looking forward to your entries!