Posted by Karen
Hey everyone! A little while ago we put up a post of some art fans were working on.
Today, one of them has officially been completed! qMargot from twitter recently sent us their finished piece and it looks absolutely stunning. See for yourself: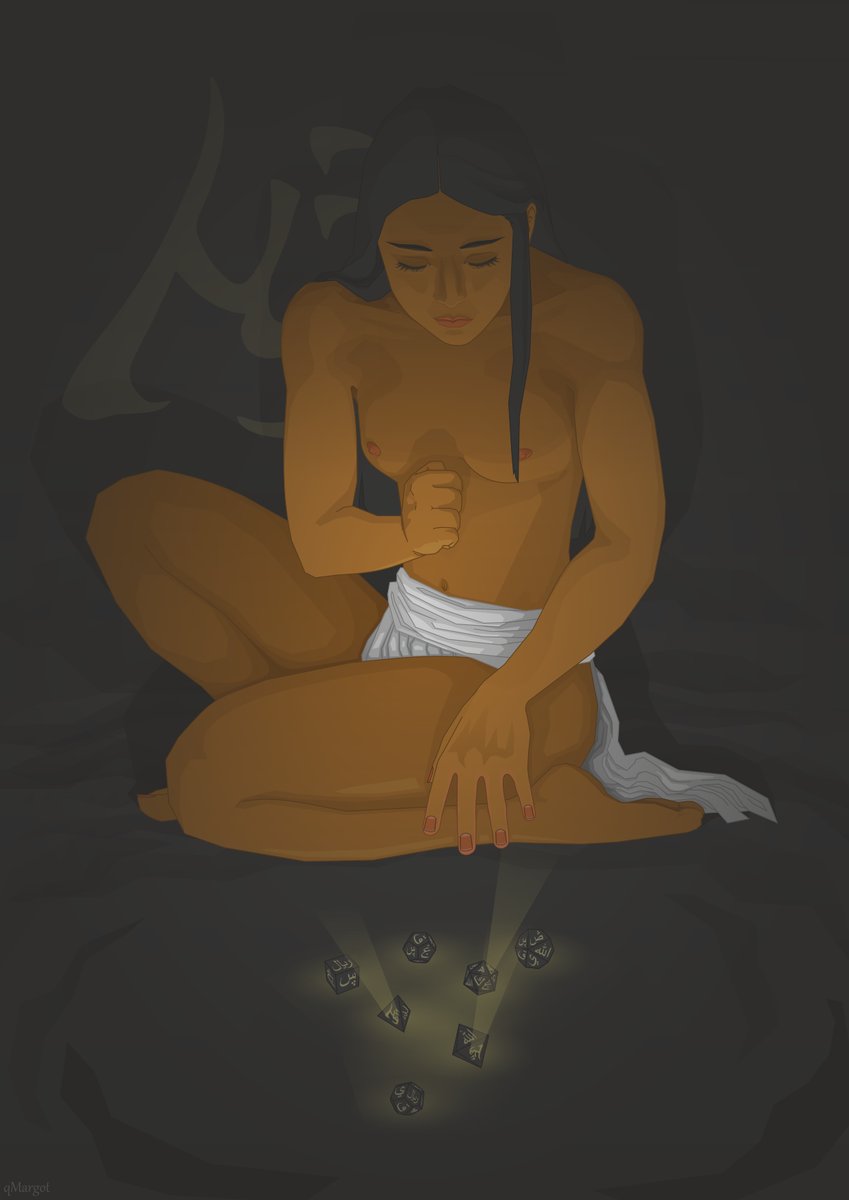 Inevera casting her warded dice. It took me a while but I'm finally finished
This is incredible! Thanks so much for letting us see the piece's progress (it was 100% worth the wait!). I especially love the pose and cool light effects. I wonder what secrets the dice are revealing…
You can get your copy of The Warded Man here!