Posted by Meg
There is something that no fan has dared to do — make Arlen into a My Little Pony! Until, that is, Caine47 on DeviantArt put pencil to paper. Check out the one and only Painted Pony!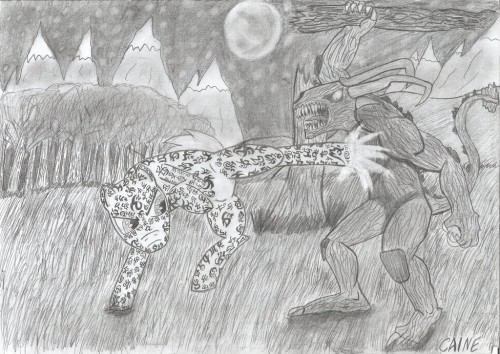 This drawing is awesome on so many levels. First off, this a fantastic idea, and I can't believe nobody has done it before. Second, Arlen as a Brony is both adorable and incredibly badass. Thirdly, the drawing is beautiful: the wards look amazing and the demon is great with his claws and horns.
Thank you to Caine for showing us what Arlen as a Brony would look like!