Posted by Meg
One Facebook, fan Katie has been creating some pretty awesome Demon Cycle fan art lately. Check it out.
First, she posted this action-packed scene of Arlen and One-Arm duking it out.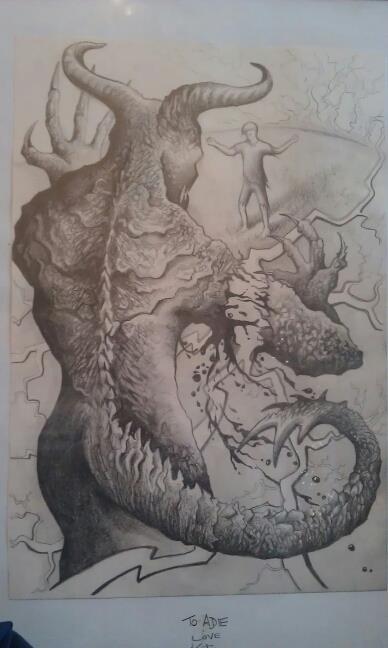 Amazing detail! Katie perfectly captures the moment when one arm becomes, well, one-armed.
Then, she above and beyond with her new imaginings of a flame demon gathering …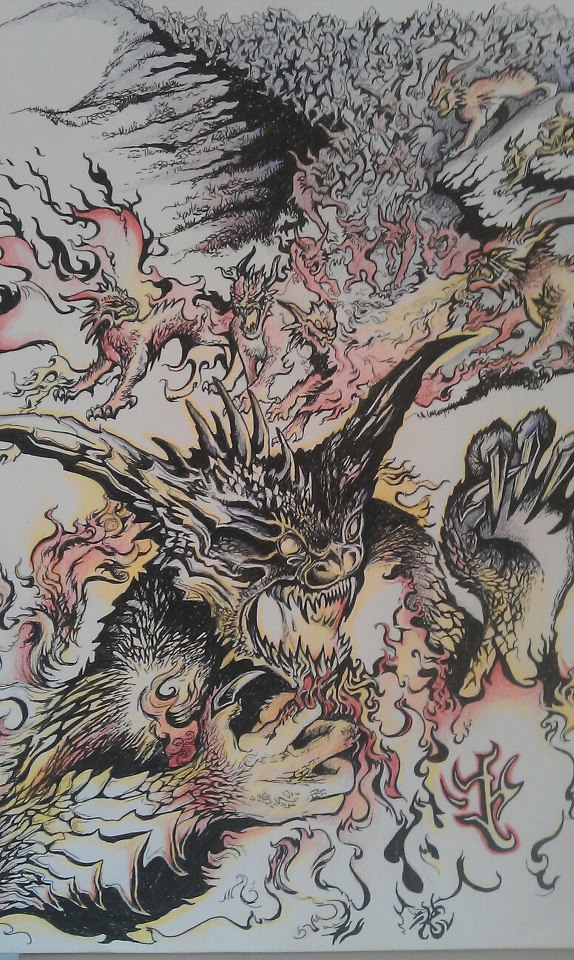 Awesome! Seriously demonic and terrifying. My favorite part is all the flame demons in the background. When I first saw this picture, I thought they were flames. This is one of those moments you realize how happy you are NOT to live in a fantasy world.
And then she went for something a bit different: the very first time Arlen tastes couzi!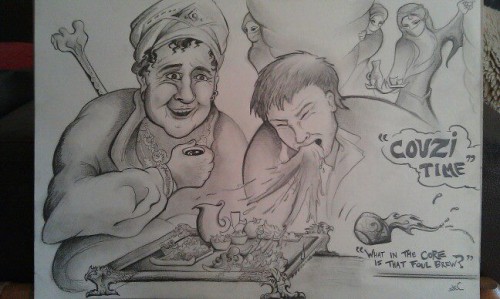 Absolutely hilarious. The expressions are priceless and the detail is wonderful. Billed on Facebook as a "quick sketch", this definitely seems like a lot more!
And just the other day, this dramatic visual of Bruna saving Leesha from a wood demon cropped up.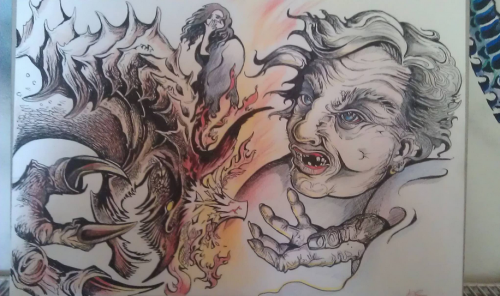 From Bruna's intense expression to the blast of fire, this picture is fantastic, showing again how awesome Katie is at creating these action-packed scenes. Seriously awesome job.
Feeling inspired? The Wear Your Wards Contest is going on now through May 25th! We've got some thrilling prizes, so get creating!