Posted by Meg
Check out this colorfully illustrated scene of Arlen from Toby, our latest entrant in the Skull Throne ARC Contest.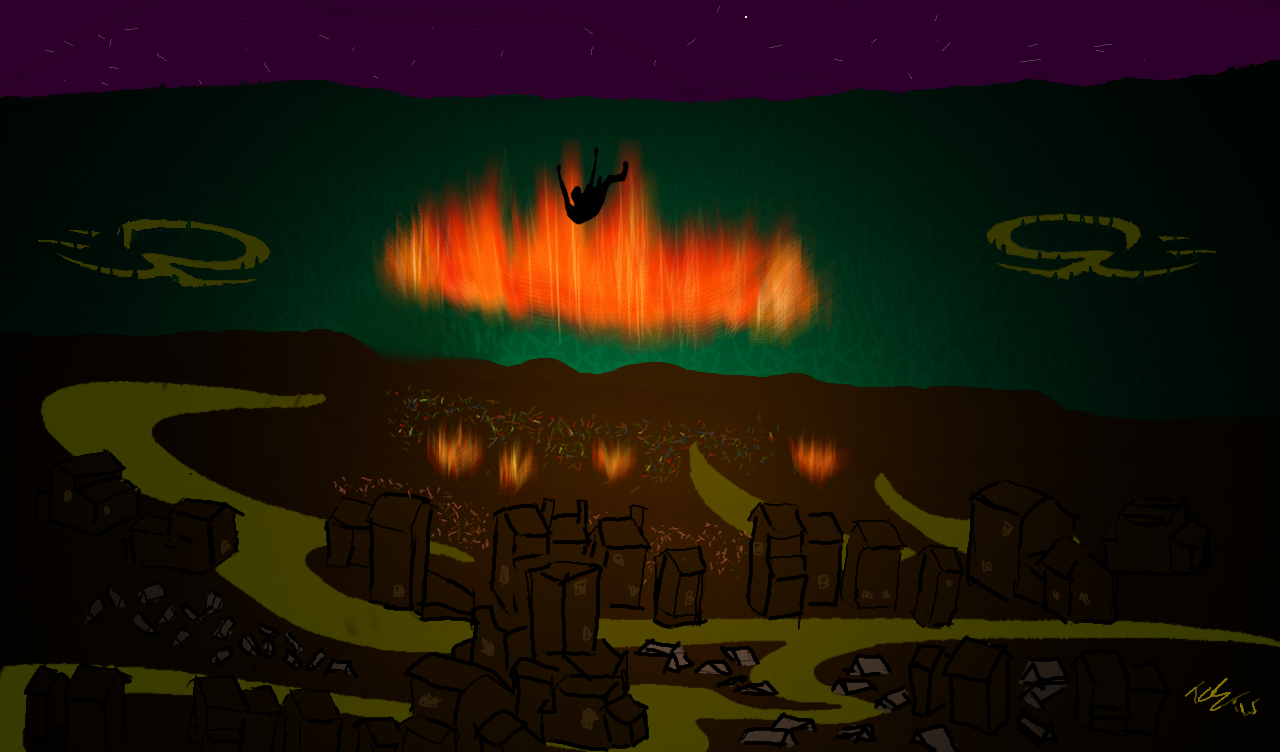 Beautiful work. I love the contrast of light and dark. Thanks for entering, Toby!
Want a shot at getting your own copy of The Skull Throne? Enter Peat's fan art contest by February 8th.
The Skull Throne will be released on March 31st in the U.S. with translations to follow. Pre-order the U.S. edition from Random House today.