Posted by Meg
Sunday is kids day at NYCC. We figured if we brought Cassie to the show floor for an hour, two hours max, she would be overwhelmed and ready to go home and take a nap.
Instead, she donned on her Wonder Woman costume and forged ahead for nearly 5 hours!! And she was still doing donkey kicks before bedtime.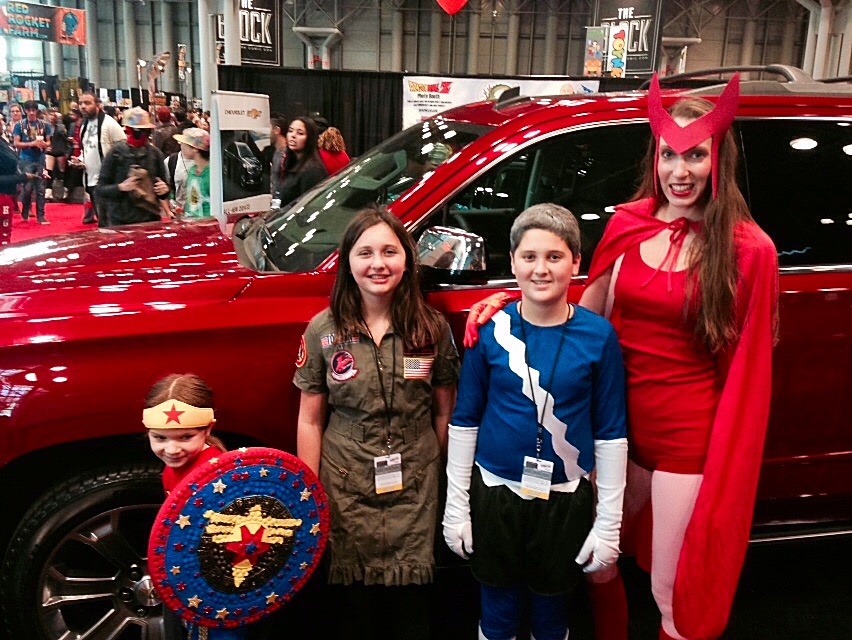 Arriving at Comic Con with Wonder Woman, Quicksilver and Scarlet Witch!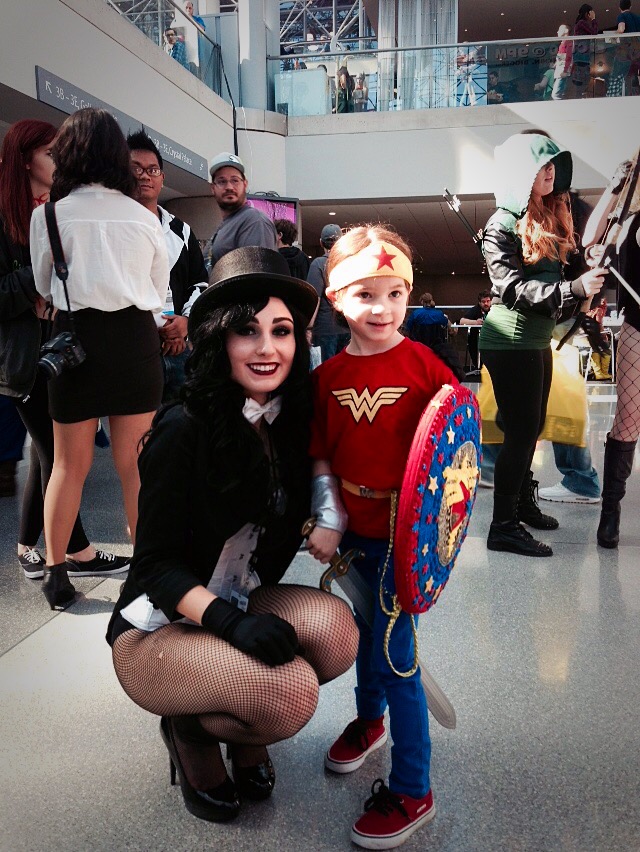 Zatanna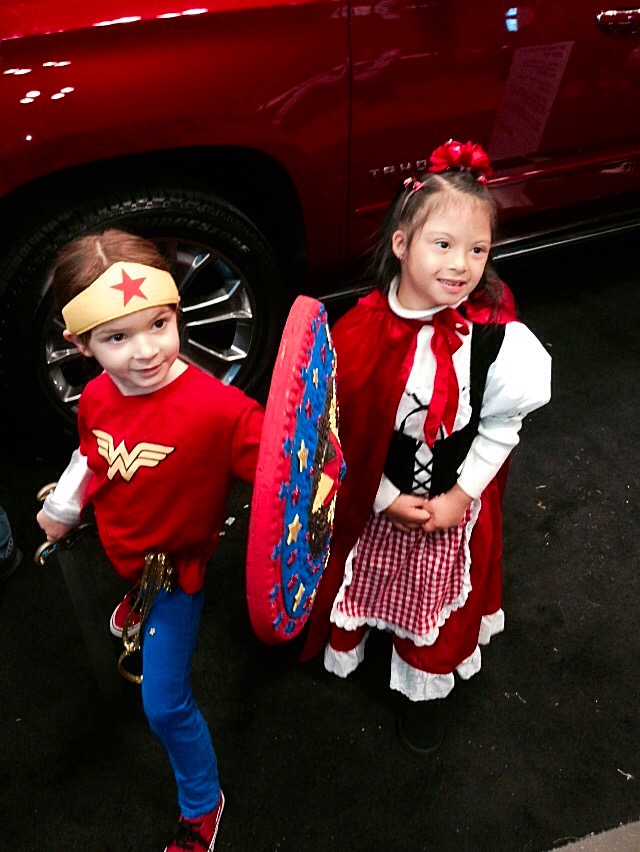 Red Riding Hood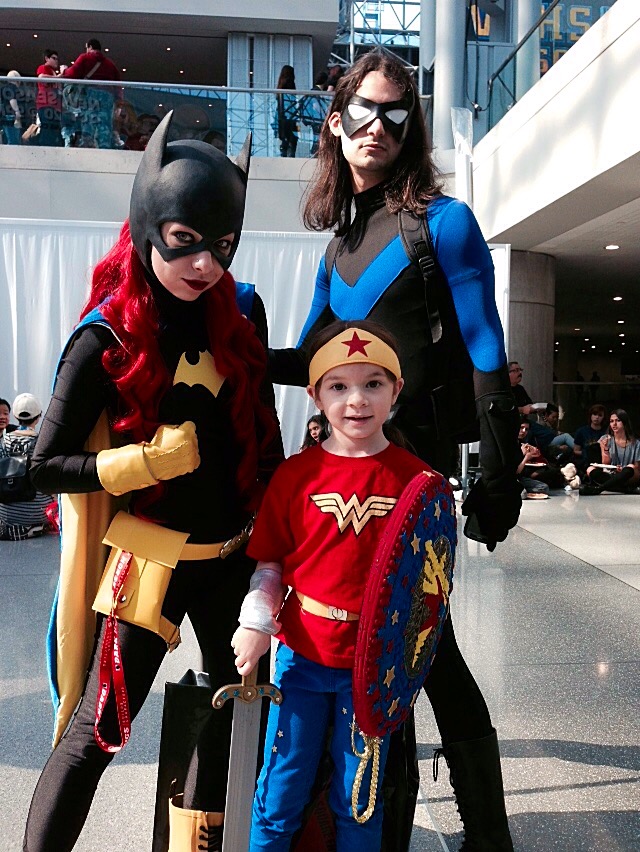 Batgirl and Nightwing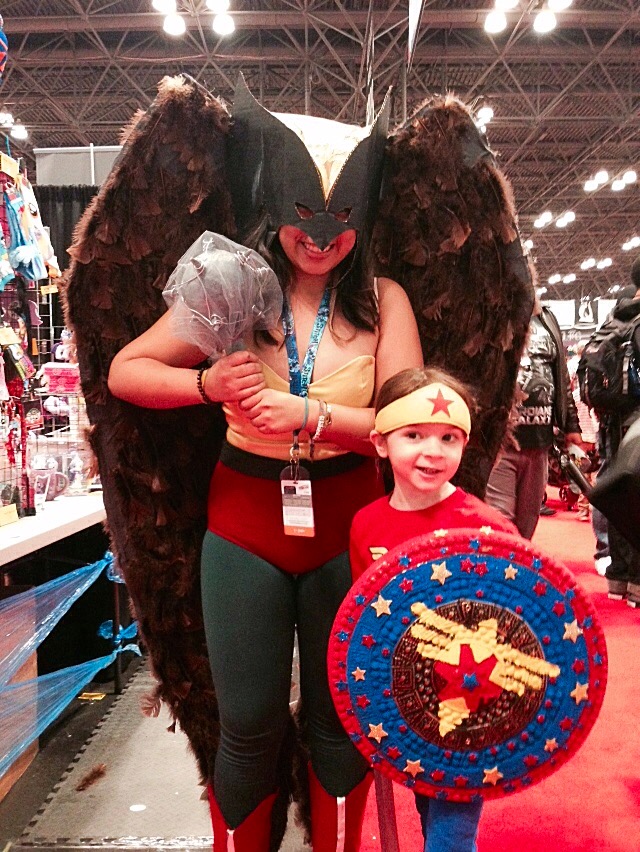 Wonder Woman found Hawkwoman!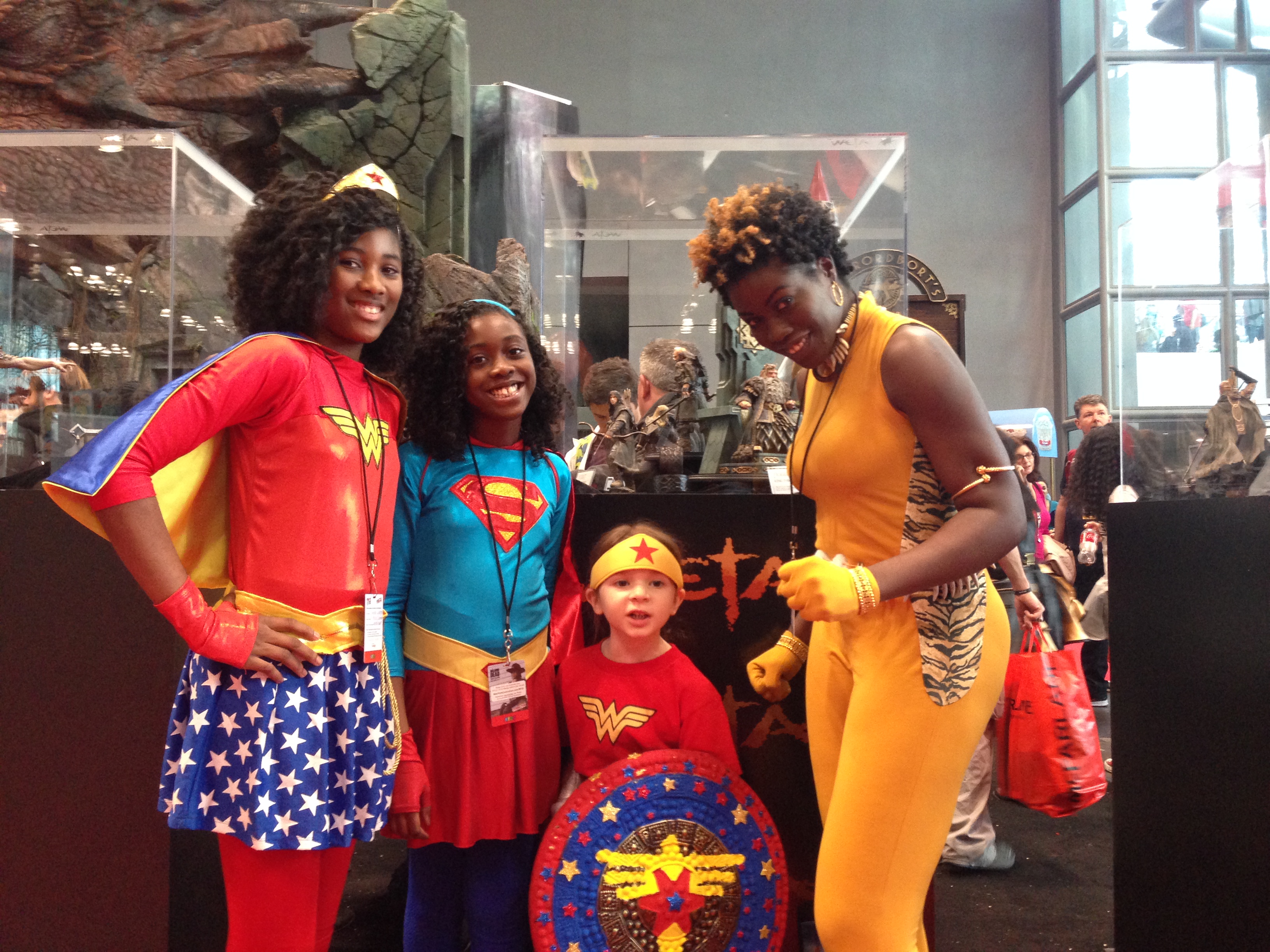 Wonder Woman Team-up:
Wondergirl, Supergirl, and Vixen!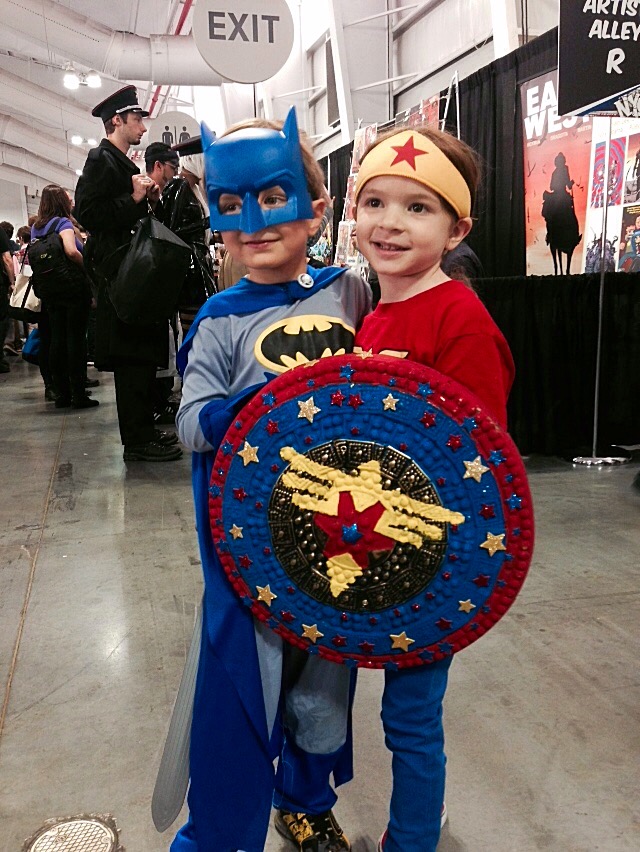 Met up with BFF Batman in Artist Alley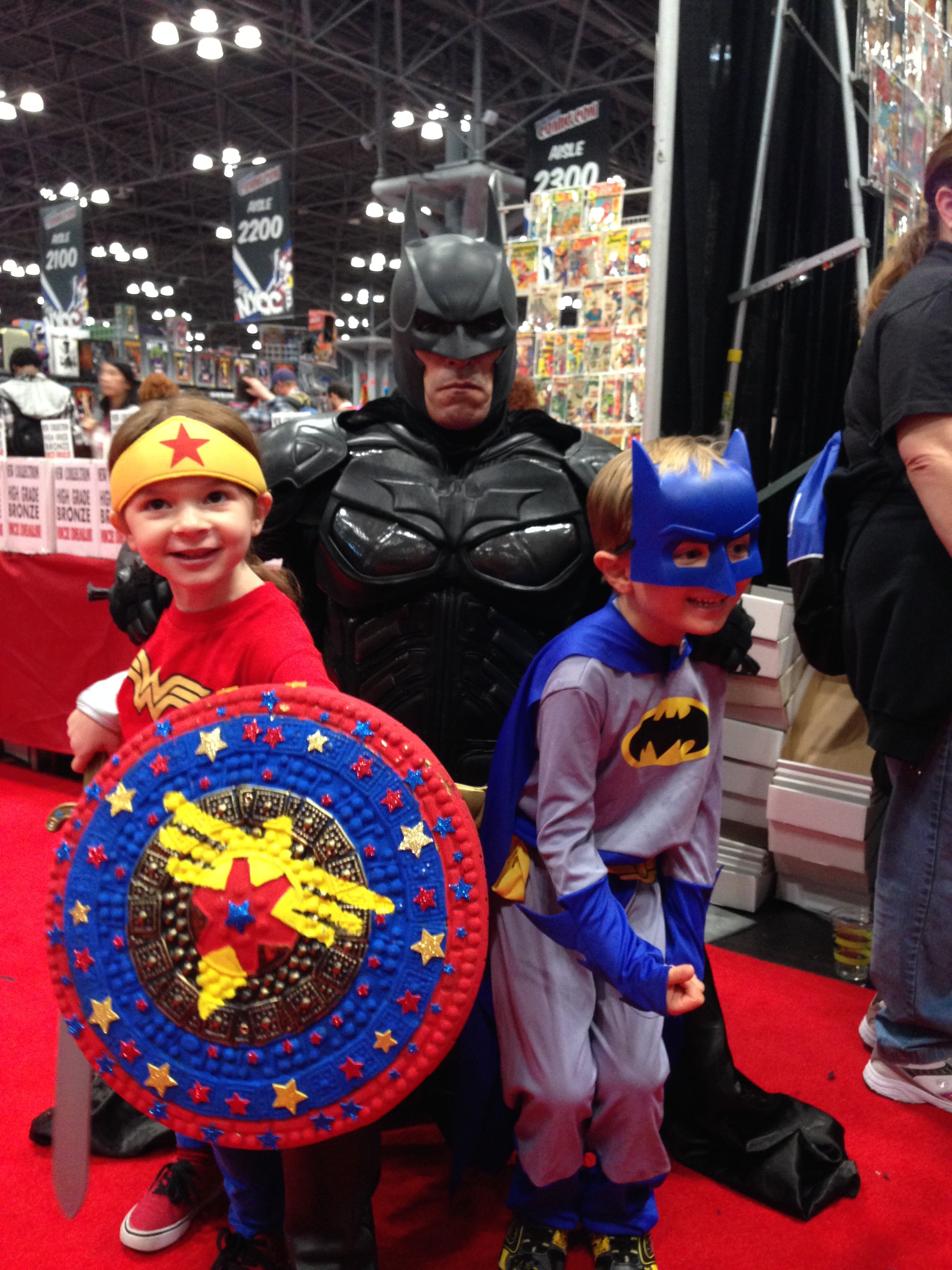 Batman!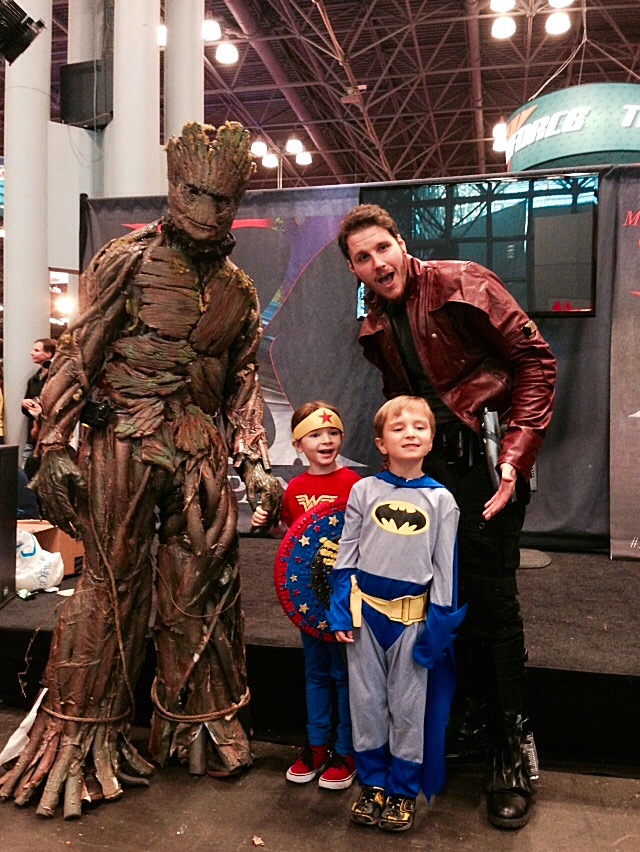 Groot and Star Lord!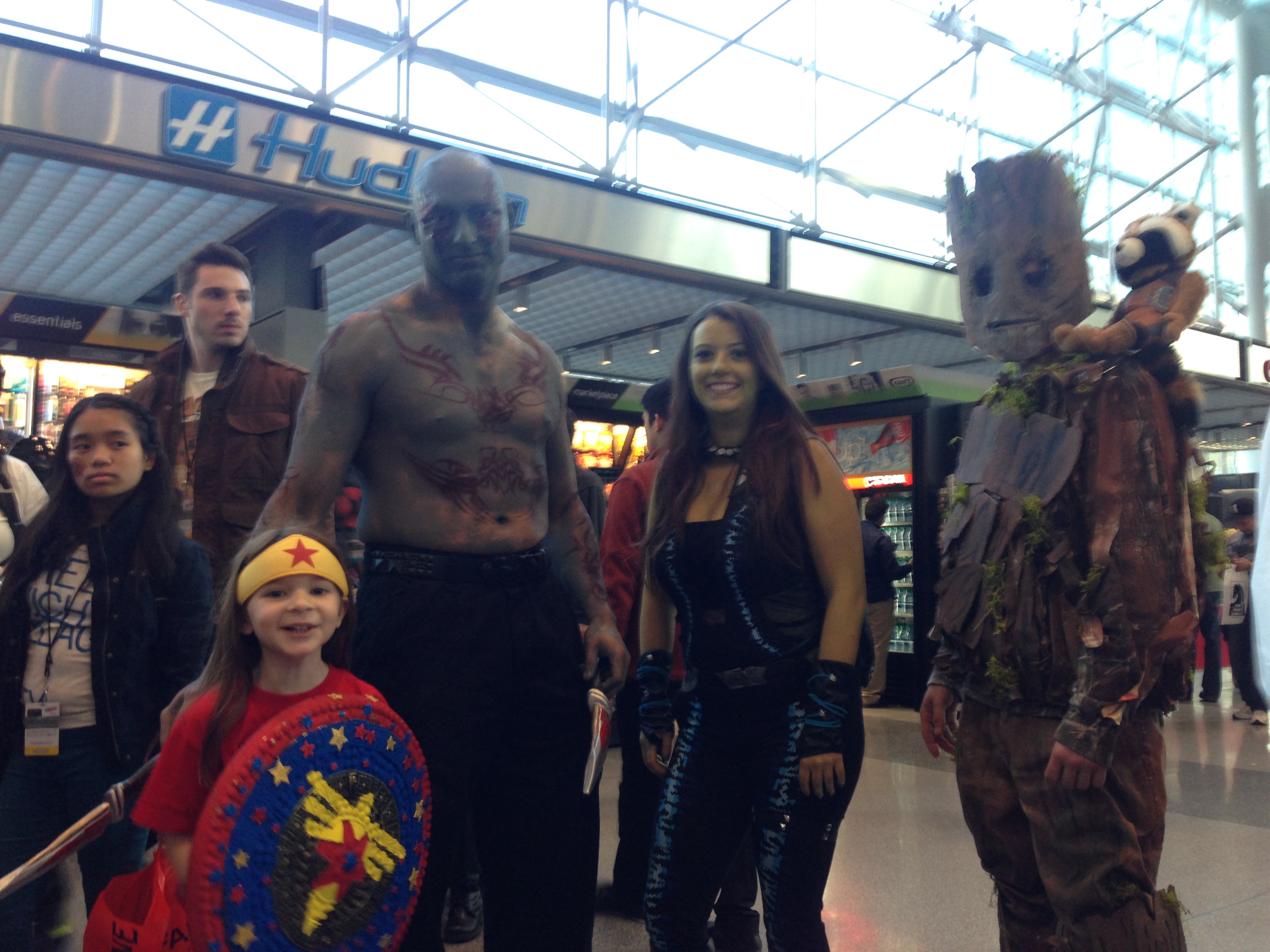 Wonder Woman found Drax, Gamora, Groot and Rocket!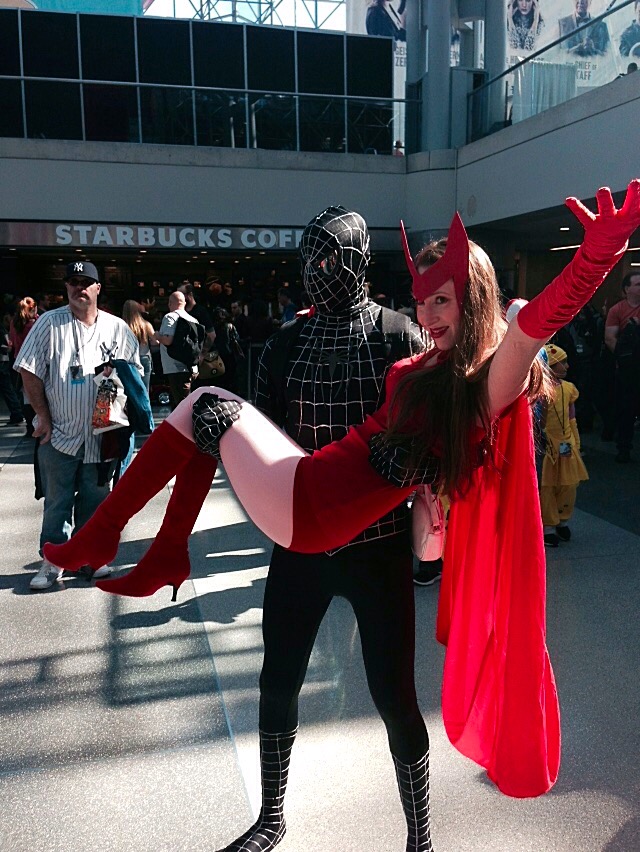 While Peat was busy with Wonder Woman, symbiote Spider-man tried to steal Scarlet Witch away…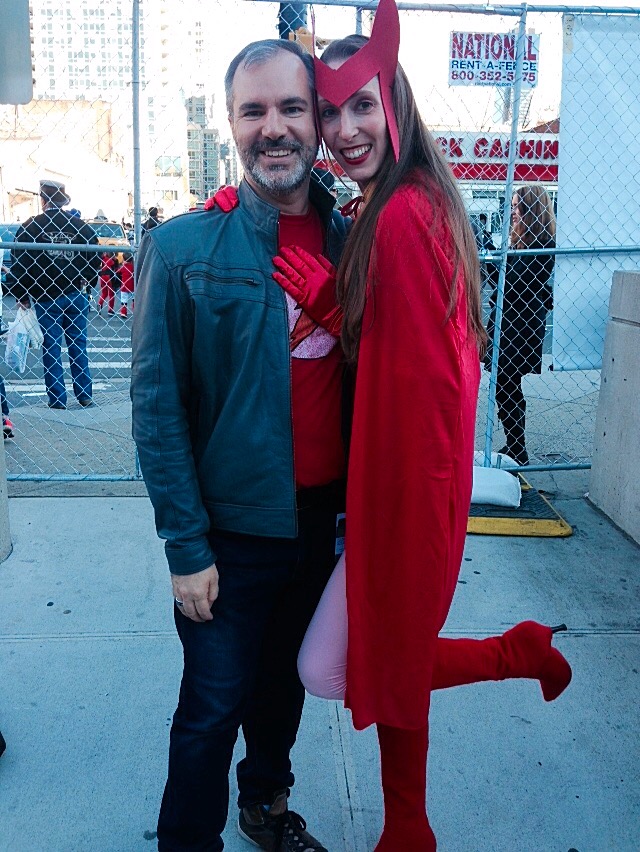 …but True Love won out in the end.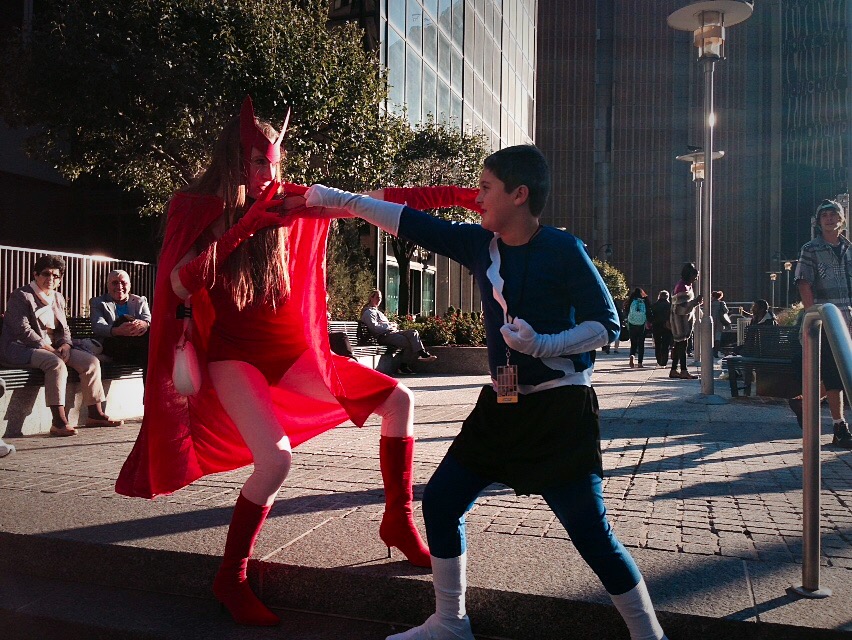 Sibling rivalry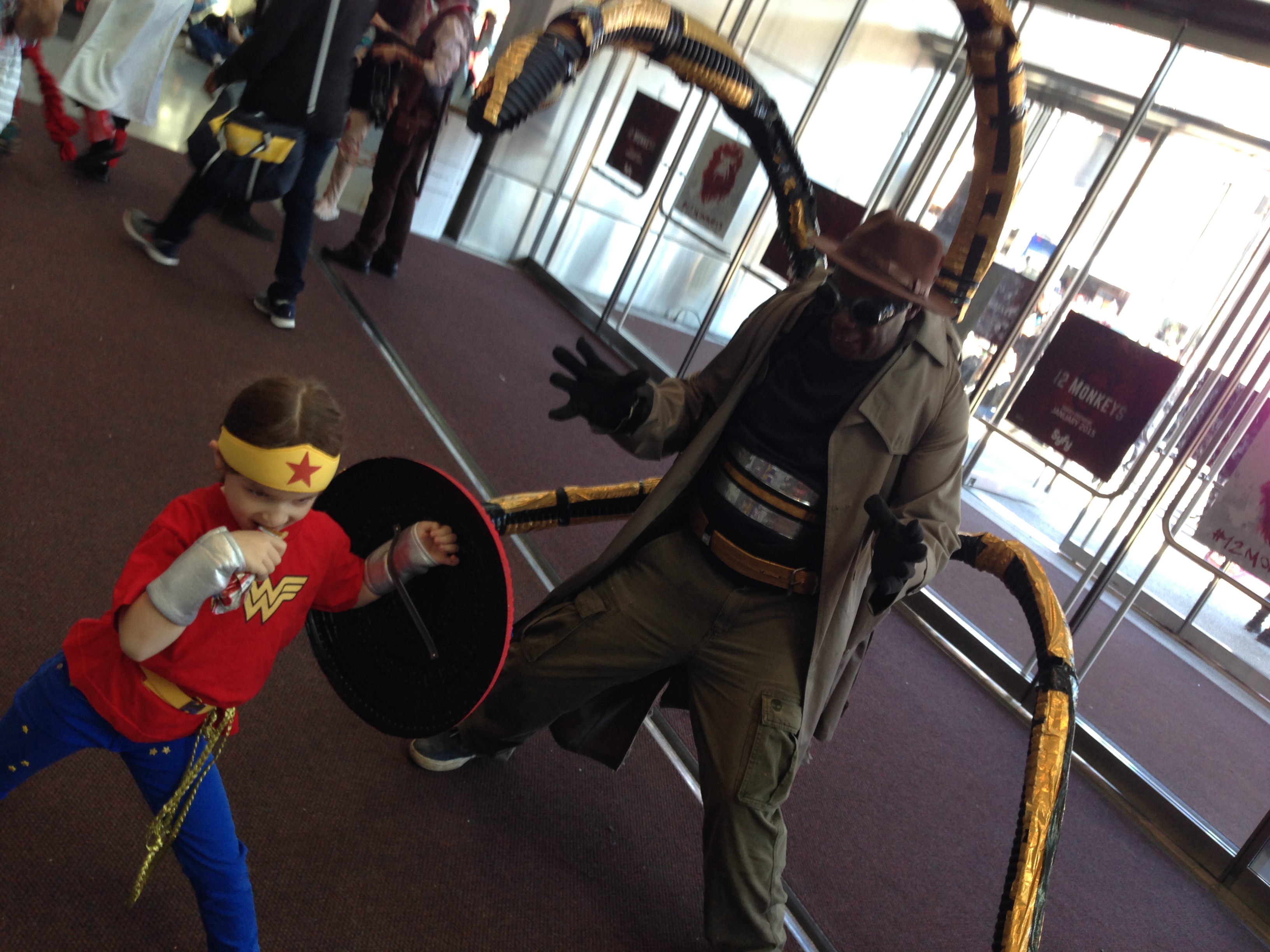 Fighting Doc Ock with time to snack on a cereal bar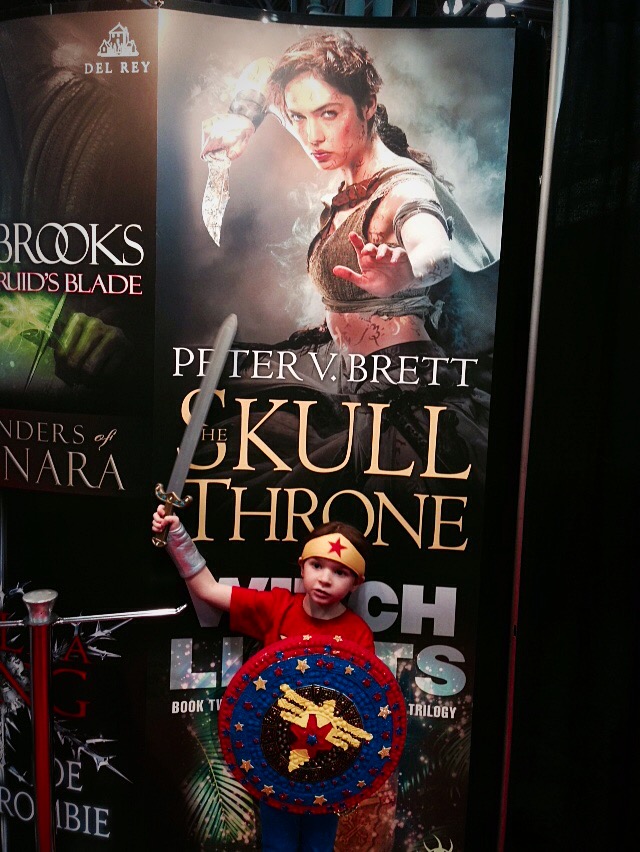 Wonder Woman and Renna make a great team!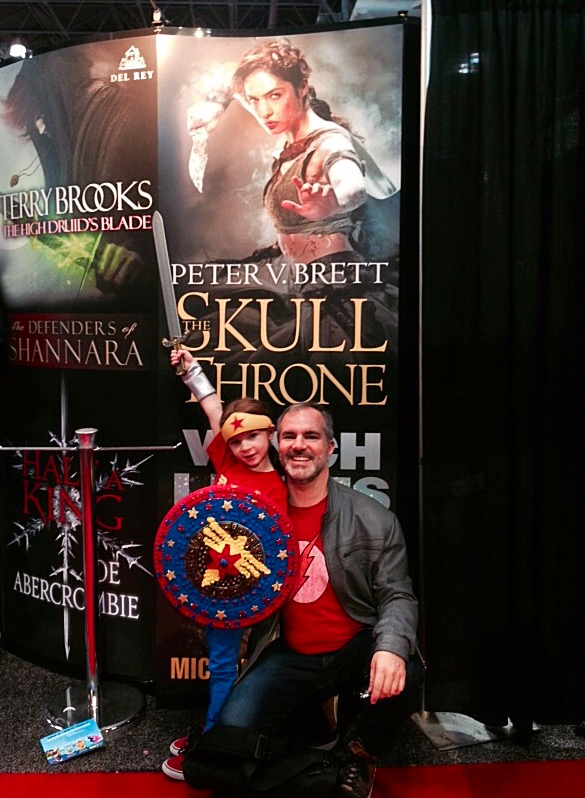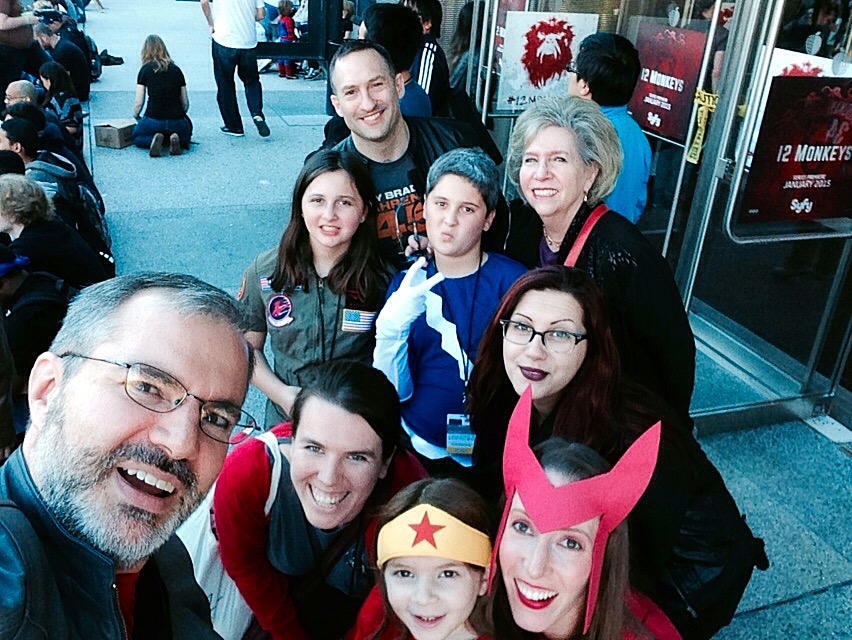 We survived kids day! NYCC 2014 success!
Oh, and Happy Halloween!
The Skull Throne will be released in March in the U.S./U.K. with translations to follow. Pre-order the U.S. edition from Random House today.