Posted by Karen
Hey everyone! New fanart alert!
We recently found some fantastic hand-made art done b krzysztofsmeja on Instagram. These DIY warded coasters are absolutely gorgeous! How many wards can you recognize without looking?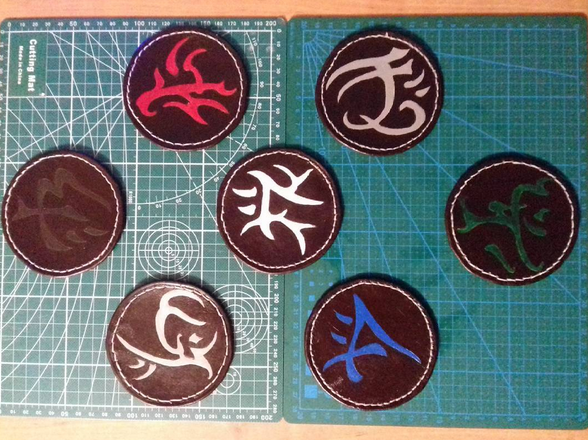 Thanks so much to krzysztofsmeja on for putting up this pic of their awesome diy warded coasters!
To check out more of their stuff, including some in-process pics of the coasters, you can head on over to their Instagram.
You can pre-order The Core here!