Posted by Meg
Peat will be speaking at a very special Guardian Master Class on writing fantasy and dystopian fiction! This is part of Peat's UK Tour and tickets are going fast! Here's what you need to know:
Where

: Kings Place, 90 York Way London N1 9AG

When

: Tuesday, April 14th at 6:00pm

Who

: With Joe Abercrombie & Francesca Haig, chaired by Jane Johnson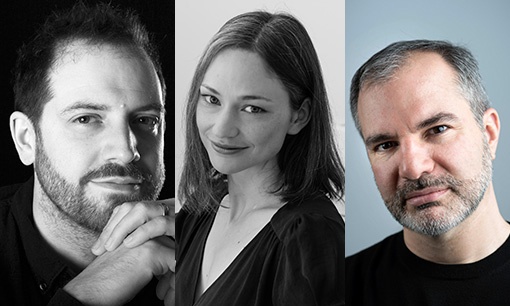 Here's what to expect:
Learn how to take your writing to new frontiers at this evening seminar on fantasy and dystopian fiction. The evening begins with talks from three top authors on the journey from idea to finished book. Speakers include bestselling author Joe Abercrombie, whose fantasy novels include The First Law Trilogy series, American fantasy novelist Peter V. Brett, author of bestselling Demon Cycle series, including the forthcoming The Skull Throne, and debut novelist Francesca Haigwhose recently published book The Fire Sermon has sold in 26 territories.
The second half of the evening involves an in-depth panel discussion chaired by leading editor and publisher Jane Johnson, who set up SFF imprint Harper Voyager in 1995. During this session, Jane and the authors will take a deeper look at the fantasy genre and offer invaluable advice on how to get the best out of your writing.
You'll hear how these authors got started in their writing careers, as well as how to prepare your pitch material to send to an agent or publisher. You'll also learn what to expect if your novel gets published, including advice on self-promotion and getting involved in the genre community. With plenty of time for Q&A with each author, it's an unmissable event for anyone who wants to write fantasy or dystopian fiction, and see their novel in print.
Read more here!
Check out all of Peat's 2015 tour dates in the Appearances section. You can also RSVP on Facebook to all events!
The Skull Throne will be released on March 31st in the U.S. and April 9th in the U.K. and Australia with translations to follow. Pre-order the U.S. edition from Random House today.