Posted by Meg
Fans have been warding all kinds of things for our latest Warding Contest, going on now! Check out these beautiful warded objects:
Sarah warded this piece of pottery: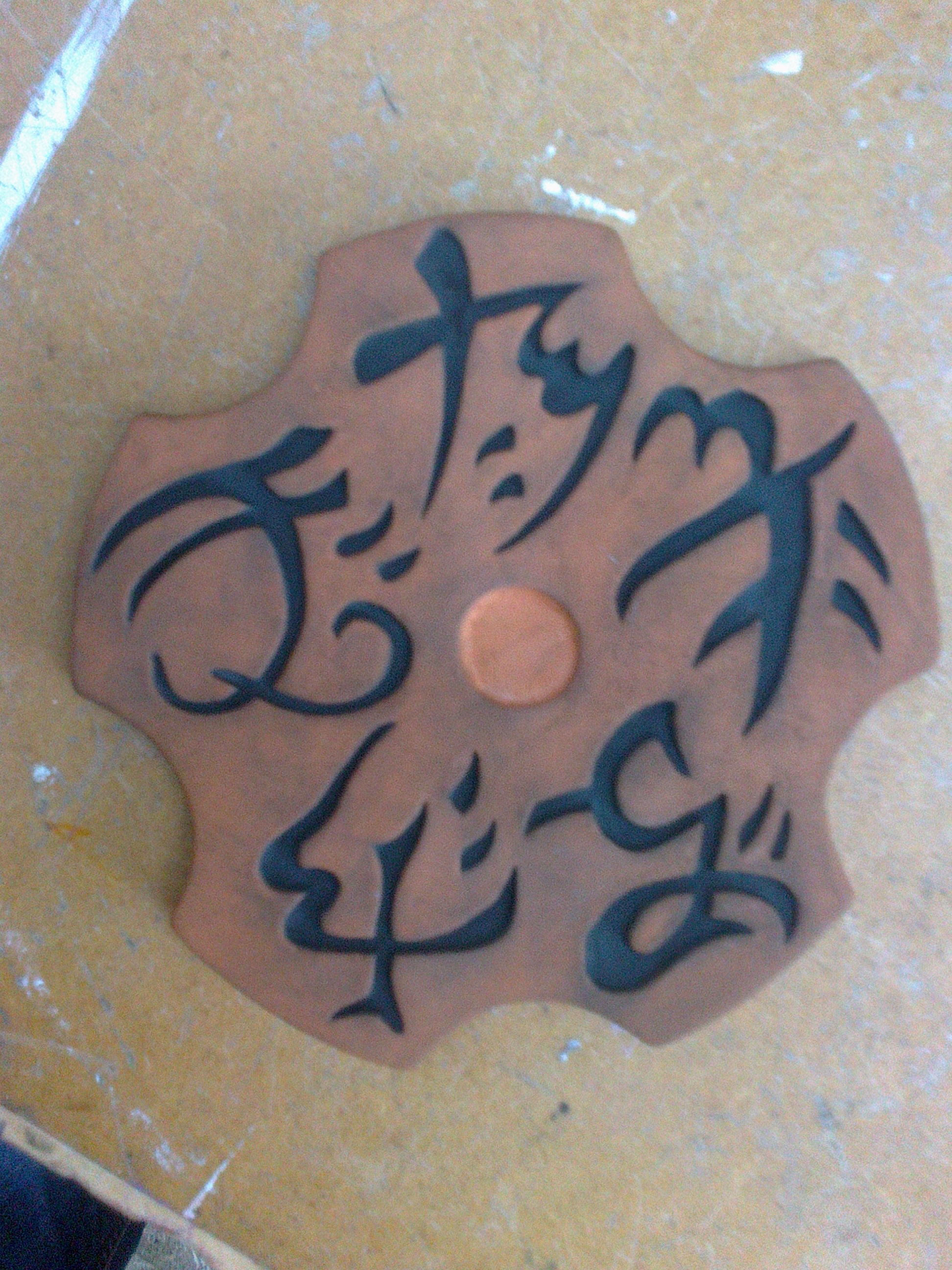 And one with Diesel the dog!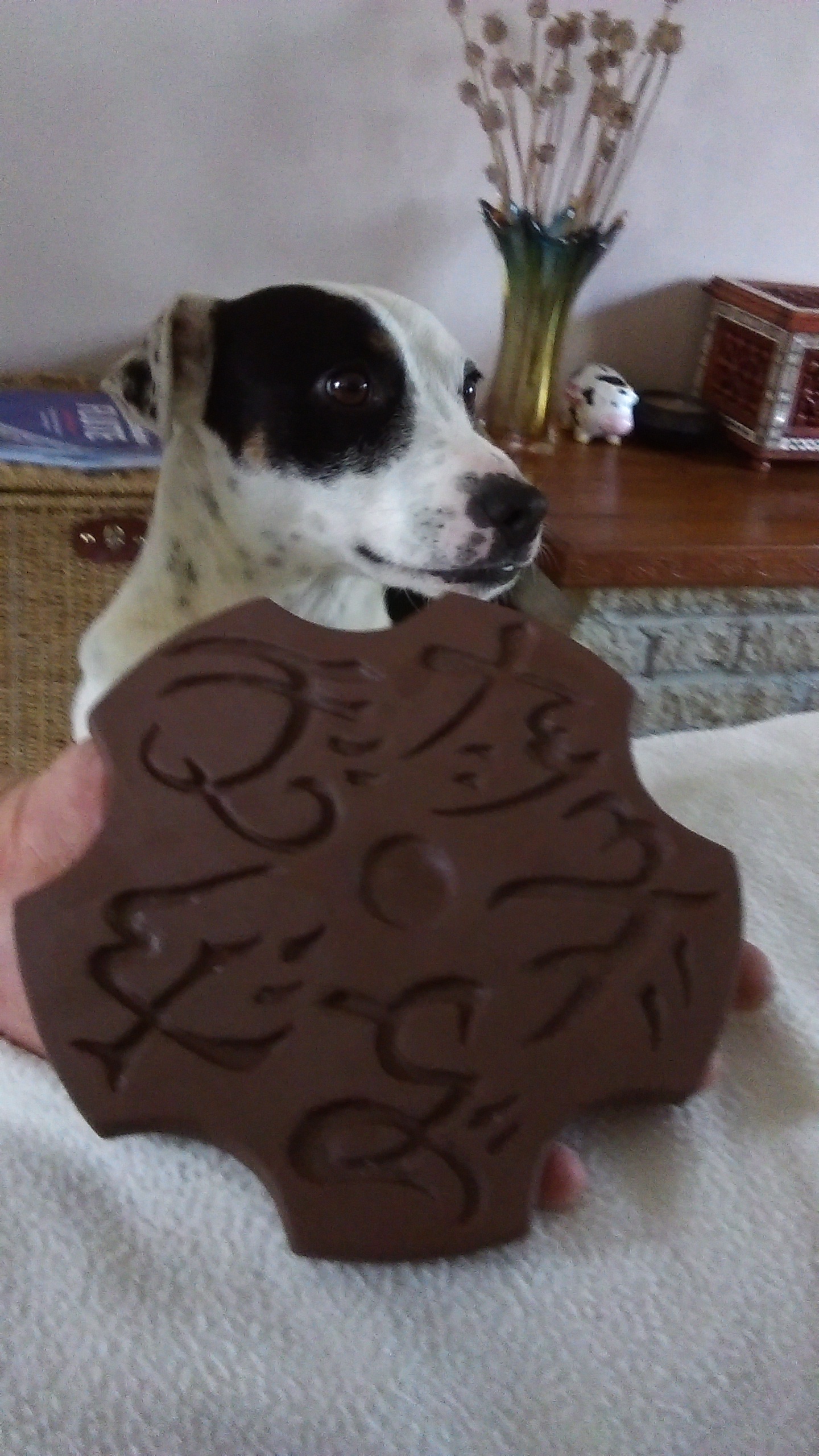 Incredible! The wards are very elegant and the black is very striking against the neutral brown of the pottery. Thanks for entering Sarah!
Anna created this graphic box to store her most precious possessions, including her books!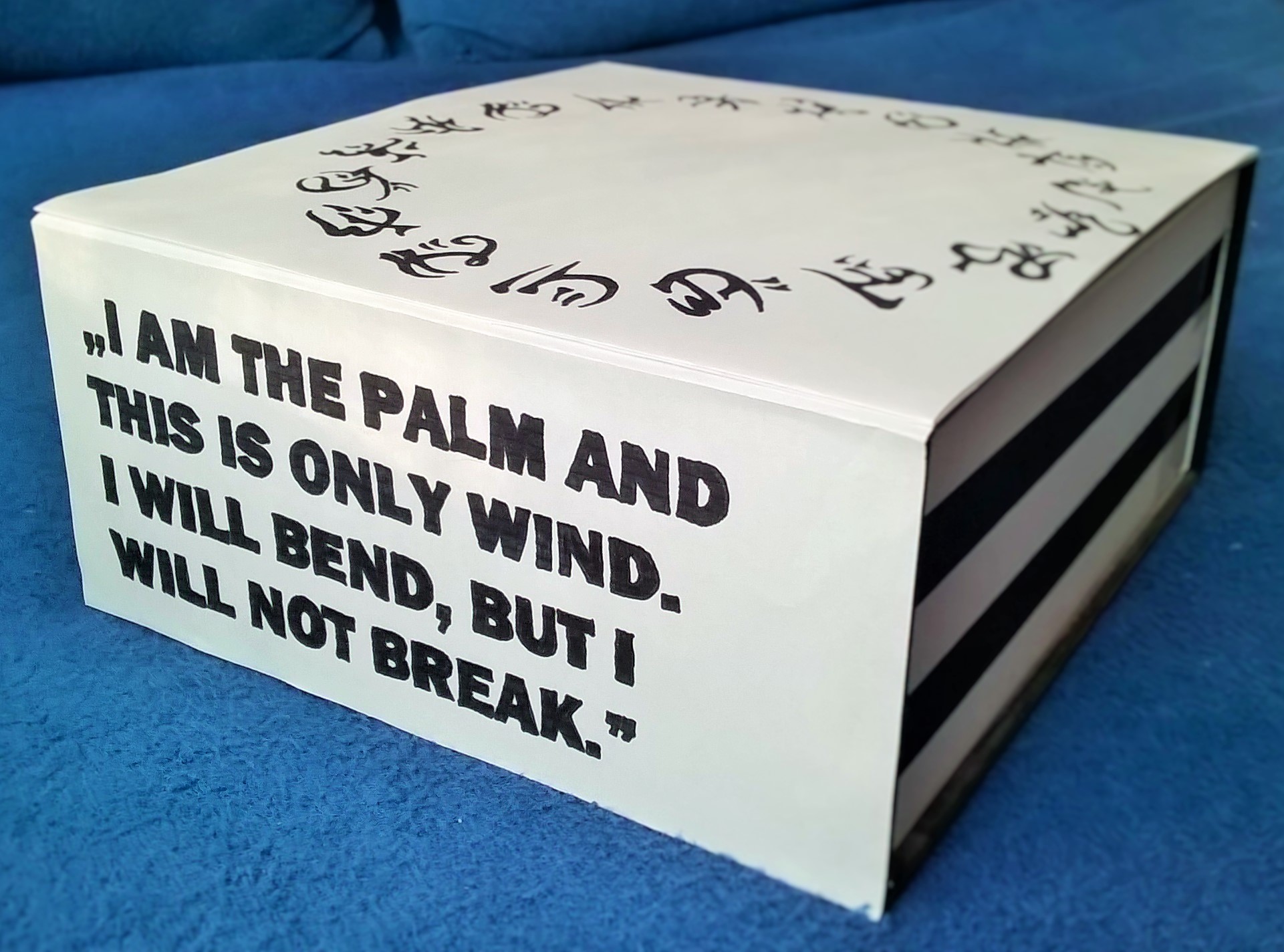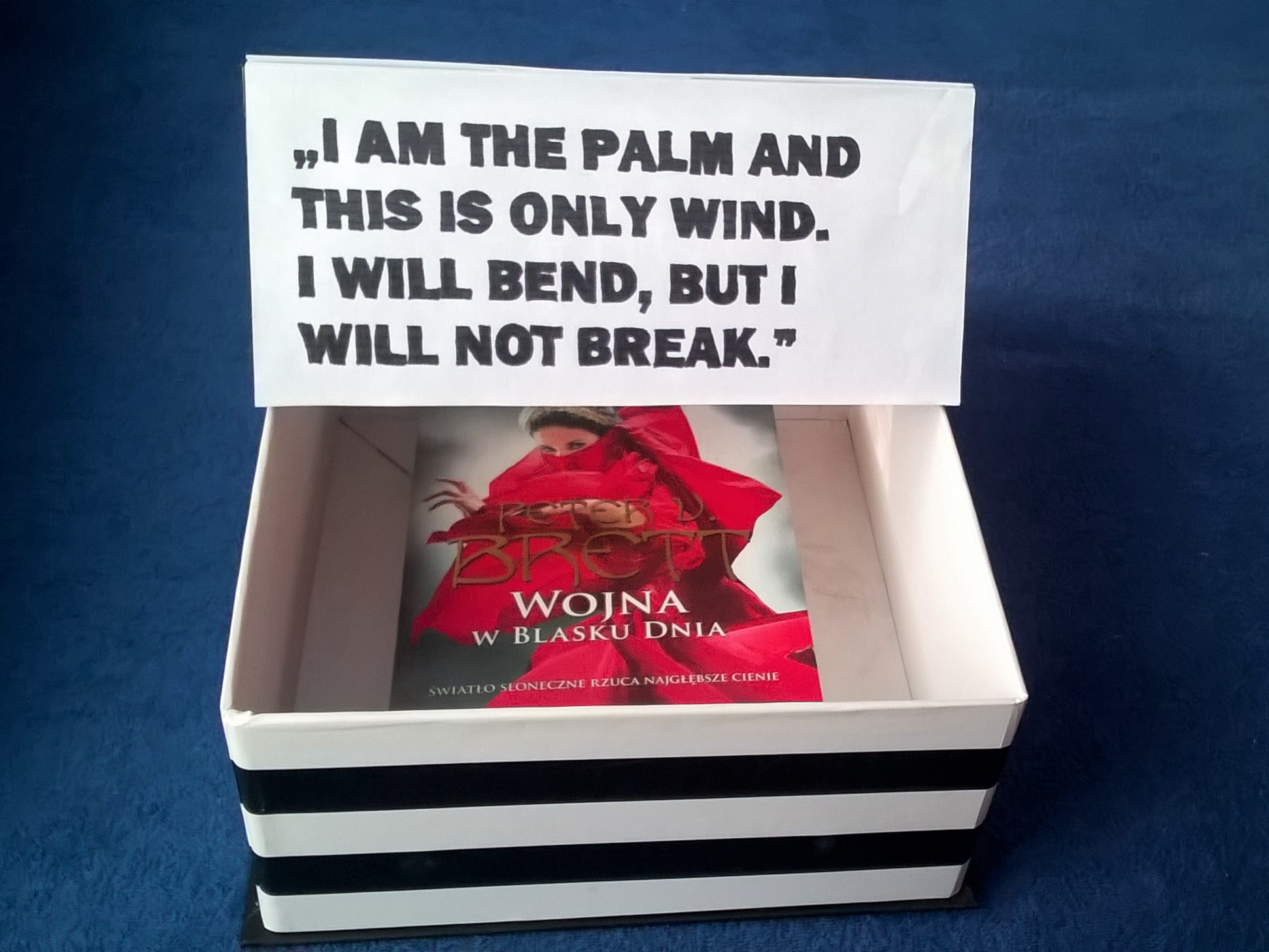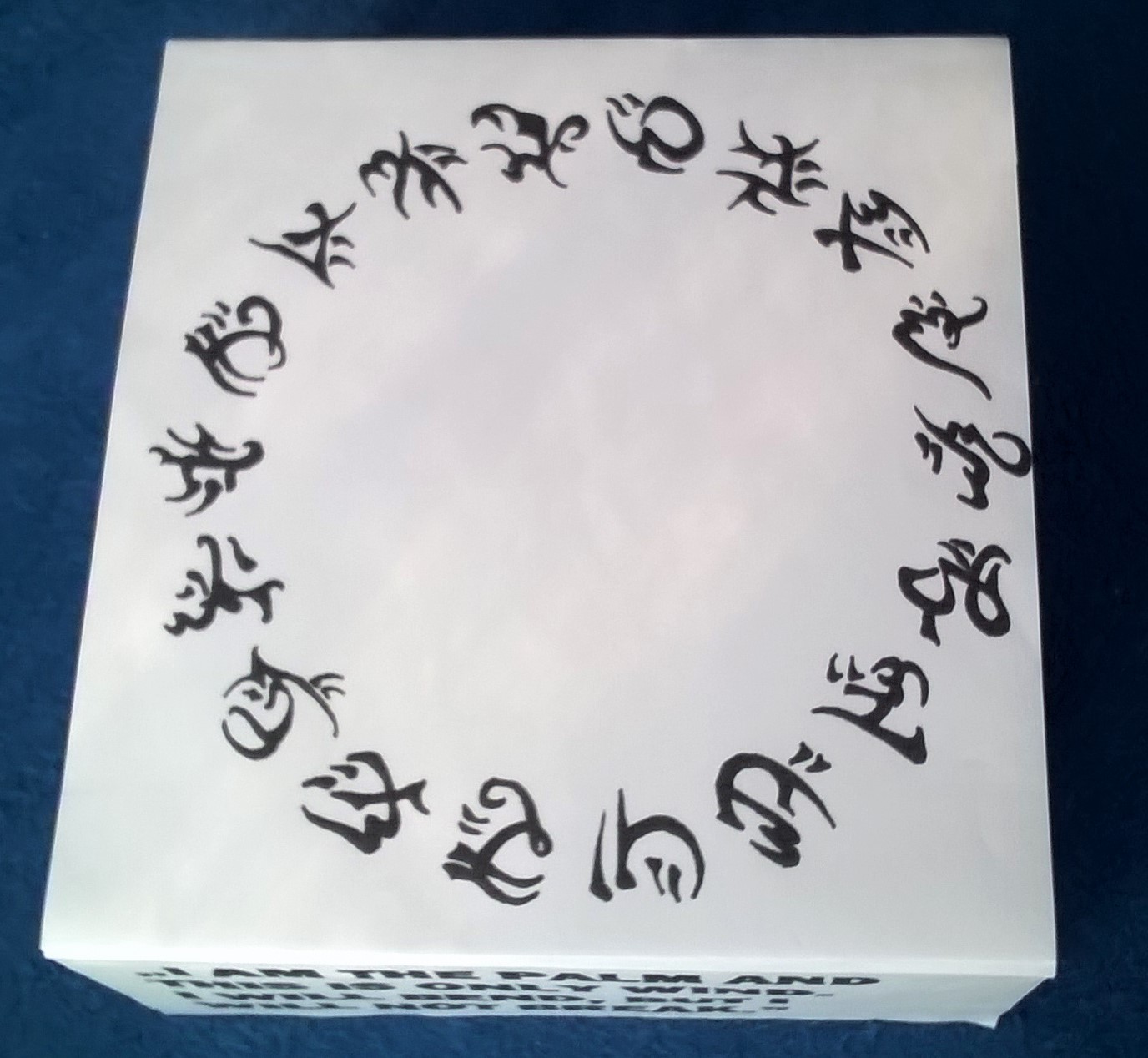 Love the quote and the black and white wards! Thanks for sending in this entry Anna! May those wards protect all your favorite books.
Contest ends on Tuesday, so be sure to get your entries in by then!
The Skull Throne is now on sale in the U.S./U.K.! Order the U.S. edition here or visit Waterstones or UK Amazon for the U.K. version.