Posted by Meg
It's here! Release day for Messenger's Legacy has come.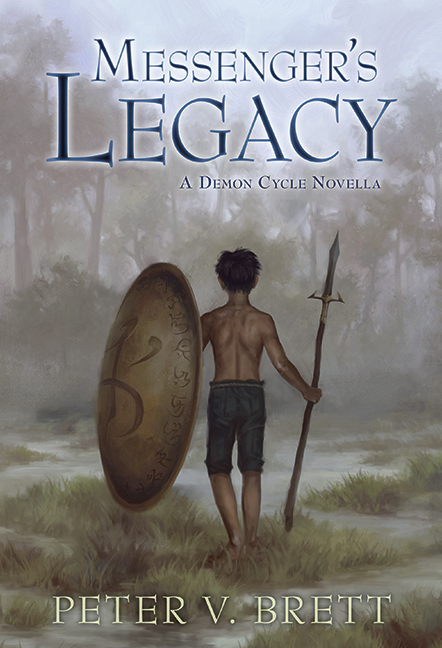 Cover for the trade edition by Lauren K. Cannon
Subterranean Press has two amazing options for this nifty novella. The first is a limited edition (only 750 copies printed), signed and numbered and bound in leather with a cover by Vincent Chong. The second is the trade edition, bound in cloth, with a cover by Lauren K. Cannon, who has illustrated a number of Demon Cycle artworks in the past. Both editions include beautiful interior illustrations by Lauren K. Cannon.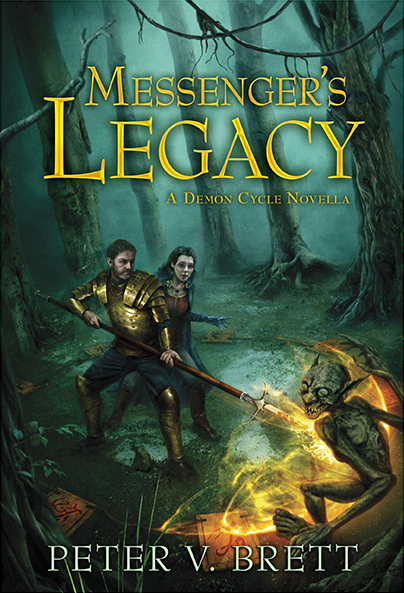 You can also pre-order a special signed copy of Peat's upcoming novel, The Skull Throne, over on the Sub Press website. The Skull Throne is the fourth installment to the Demon Cycle has an expected release date of March 2015 for the U.S./U.K. with translations to follow.