Posted by Peat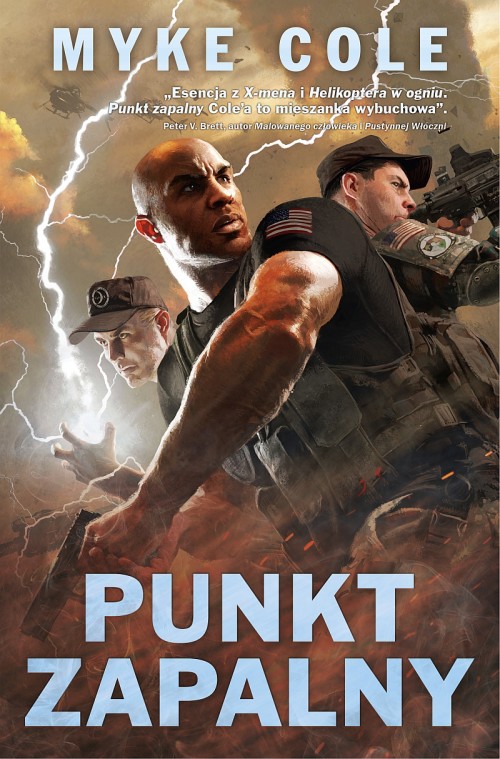 Hey, all. Since there was no Warded Wednesday this week I am personally taking over to crow over Punkt Zapalny, the Polish translation of Control Point, the award-winning first novel by my buddy author Myke Cole, published by Zysk.
It's a pretty well established fact that Myke and I have been friends for some time. Remember that one time I shaved his head?
But I wouldn't recommend a book I didn't love. Control Point is a seriously great read, full of action, suspense, and magic. Myke's real-world military experience brings amazing detail to much of the tale, but the story, told through protagonist Oscar Britton, a man unsure of his place in a rapidly changing world, is one most anyone can relate to.
 Of Polish descent himself, Myke told me how excited he was to have his work coming out there. He was positively beaming, as you can see in his own words: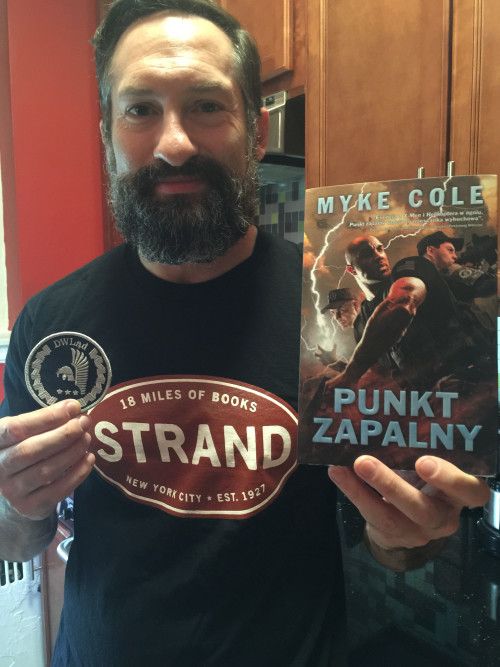 "I'm also holding a patch I was given by the Polish Army (Wojska Ladowe), when I was on a joint military exercise with them. Half my family is from Kraków, and I've always been fascinated by the legacy of the Polish Winged Hussars (the Husaria) and the dramatic charge by Sobieski at the Siege of Vienna, so getting to work with the Polish army was a HUGE thrill for me. That patch is one of my prized possessions. 
I'm so incredibly psyched to be published in Poland, and can't wait to visit someday. One of my big dreams is to see the Husaria armor in the National Museum in Kraków".
For this week's giveaway, Myke was kind enough to provide a signed copy of the book, along with one of the gorgeous minted Challenge Coins that represent Shadow Coven, a secret unit of combat sorcerers working for the US military: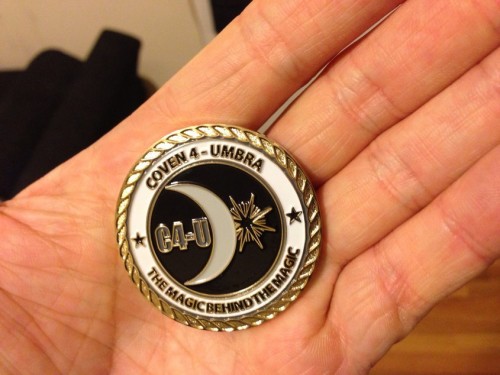 As runner up prizes, I'm adding in signed Polish editions of The Skull Throne and The Great Bazaar and Brayan's Gold!
In Cole's Shadow Ops universe, magic has returned to our world. A small percentage of the population has come up Latent, able to channel magic. The result? An international arms race as countries draft Latent citizens into the military.
To enter create a unit (coven) of sorcerers for the Polish military. You must include:
A unit name.
A unit motto.
A unit symbol.
Examples can be found on Myke's site under his Magic in Other Nations contest, like this one created by a fan for a unit of Vatican sorcerers: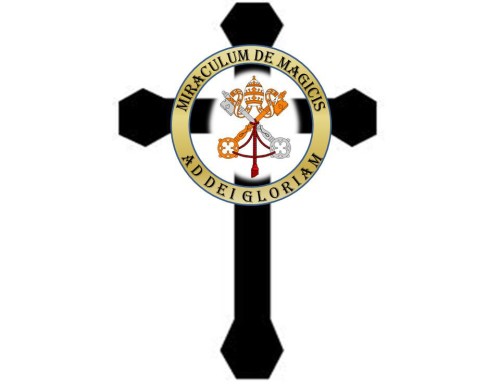 You're welcome to draw, use clip art, or any other medium creating your entry. Art skills not required!
All entries must be emailed to contest@petervbrett.com by Monday, October 12.
Punt Zapalny is published by Zysk. You can get your copy here!