Posted by Meg
There have been some really beautiful and creative warded tattoos lately … and they just keep coming! Take a minute, to check out this awesome new warded tattoo from Adi Krupa of Poland.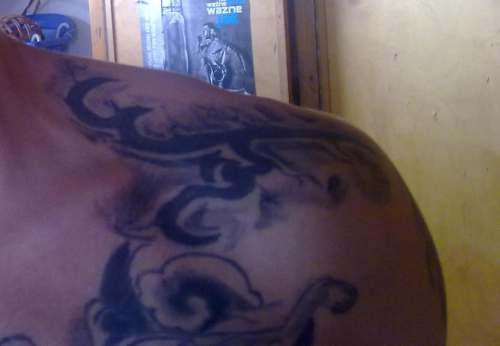 I absolutely love the shadowy shading around the wards. These giant wards are sure to keep the corelings at bay.
Check out even more Demon Cycle tattoos over on Peat's Facebook Page.