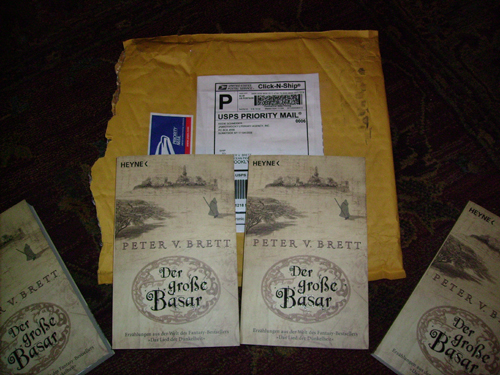 In addition to the t-shirts I mentioned in the last post, the Messenger today brought another something very special, my sample copies of Der große Basar, the German translation/extended edition of The Great Bazaar.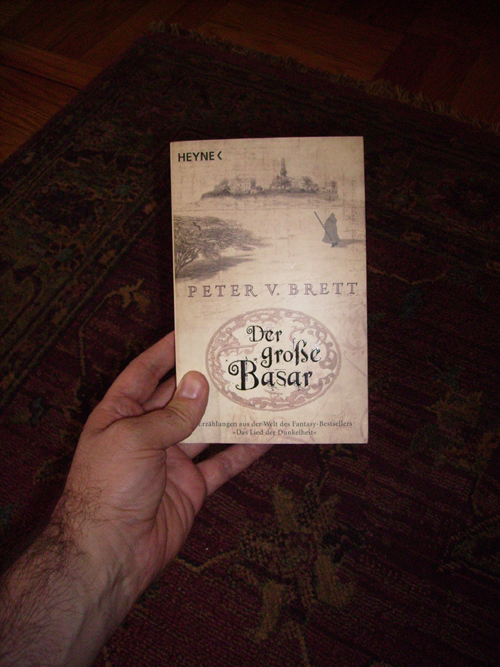 Der große Basar isn't just a translation of the US edition, though. It really is unique. In addition to another beautiful cover painting, the German edition has a bunch of all-new  illustrations, including a gorgeous fold-out map of Fort Krasia, The Desert Spear: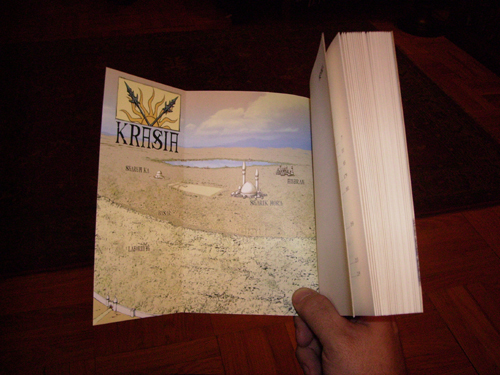 Der große Basar also includes Brayan's Gold, an all-new Arlen Messenger novella exclusive to the German edition. This story isn't even being published in English, the language it was written in, until later this year! It's a German worldwide exclusive, at least for the next few months.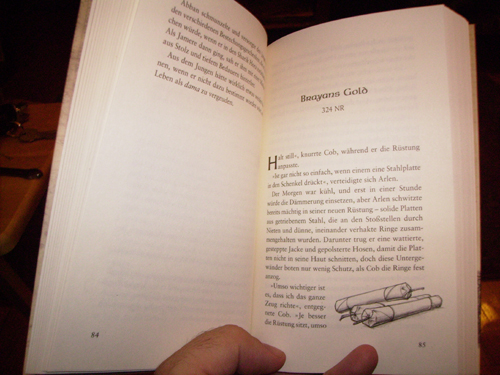 Here are some links to recent German reviews since the book came out: