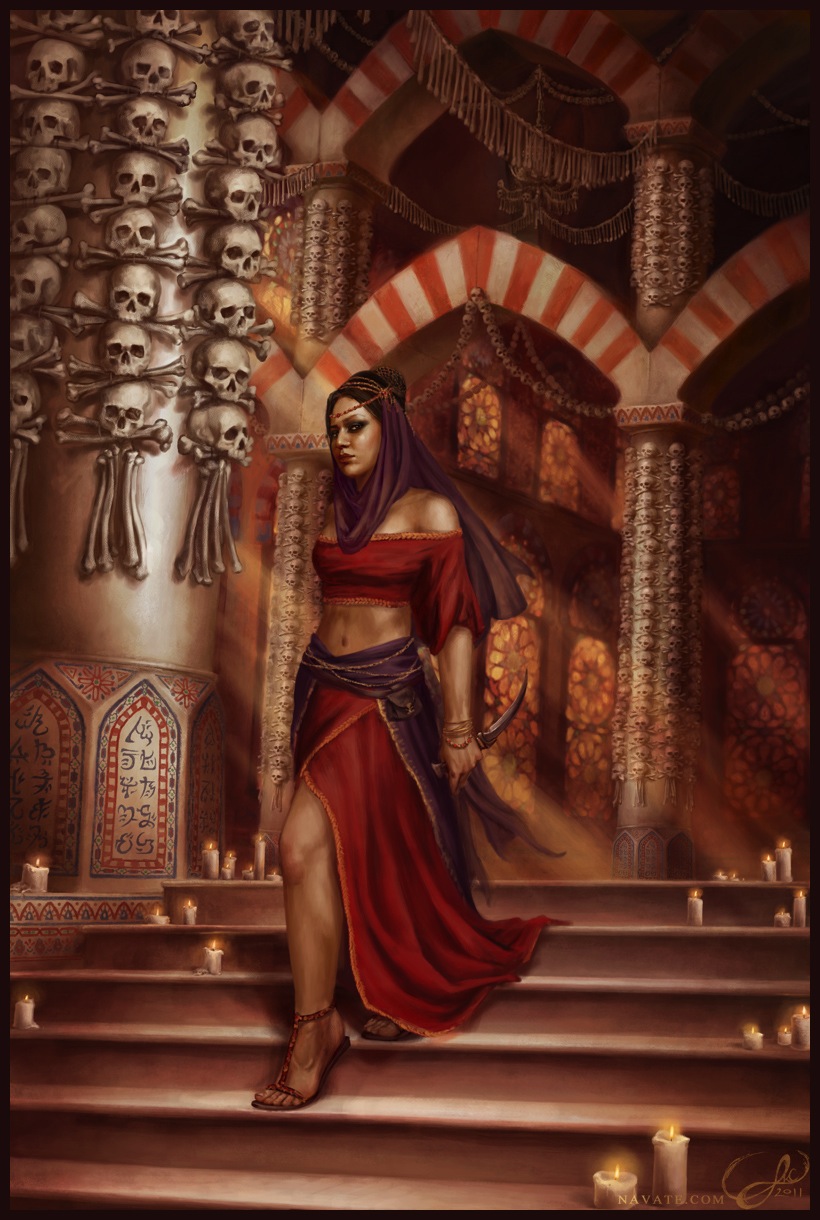 There has been a bit of confusion and speculation on the interwebs about my upcoming novel, The Daylight War, so I'd like to clarify some things.
I realize I've been promising this post for a very long time. Frankly, I've been putting it off because it was causing me a bit of anxiety. I needed to focus on actually writing the book, rather than writing about the book. Thankfully, Meg has really stepped up and kept the blog running in the meantime, posting all the amazing things people send in.
But it's the start of a new year, and I want to set the record straight as I move into the home stretch, so let's get right to it…
Not a Trilogy!
First off, the Demon Cycle is not a trilogy. The third book, The Daylight War, will NOT end the series. It was always intended to be a series of five books. A quintet.
This is a confusing point, though, because the series was widely marketed as a trilogy in the early days. It's an understandable error that isn't really anyone's fault, but one that has caused me an ongoing headache these past years.
When I initially sold The Warded Man to Del Rey, they asked about my plans for sequels. I did a treatment for the series showing the full story arc. That treatment was for five books. I noted that while the arcs for all the main characters would resolve in the fifth book, I might continue to write further stories set in the same world with different characters or at different time periods (like The Great Bazaar and Brayan's Gold).
But I was also realistic, and at the end of my presentation, I noted that if I HAD to close it out in three books, I theoretically could, but really didn't wanna.
Del Rey hedged their bets (a totally fair move on their part), offering to buy the first three books and see how it went. Several other markets, like the UK, Australia, France, Germany, Poland, etc., quickly followed suit and bought three books as well.
Happily—and thanks especially to you, my fans—the series took off and I never had to worry about what I might need to do to force the story into three books. However, since the initial contracts in so many countries matched the length of the original Del Rey contract, the book media and some internal marketing teams assumed (not unreasonably) it was to be a trilogy. It was widely reported as such with the viral speed of the internet, and has caused wildfires I've been trying to extinguish ever since.
I have since signed contracts in the US and UK for another three full novels after The Daylight War. The first two if these will be the final books of the original quintet. The last will be a standalone novel set in the same world with some shared characters. It is plotted out already and I think it will be a kickass book that will appeal to both fans of the series and new readers.
But even with six books to spread out into, the Demon Cycle has grown with the telling. I don't think this is a bad thing. However, instead of changing my five book plan, I have started doing some spinoff books for the more standalone storylines. These are not necessary to enjoy the main series, but do expand the world and give insights into the characters and their motivations.
In between writing The Warded Man and The Desert Spear, I wrote a novella for Subterranean Press about Arlen during his pre-warded Messenger days called The Great Bazaar. It was meant to appeal new readers, introducing them to my world, while also giving those who had read Warded Man a great bridge into Desert Spear. It also had some deleted scenes from The Warded Man along with my reflections on the writing process that caused them to be cut, a Krasian dictionary and ward grimoire.
I love that little book. After writing The Desert Spear, I wrote a second novella entitled Brayan's Gold, gorgeously illustrated by Lauren K Cannon, about Arlen's first (extremely dangerous) Messenger run. Again it was meant for both fans of the series and new readers.
These novellas have gone on to be translated into German, Polish, and French, most of them released in 2011. All are beautiful, illustrated editions that are a great fix between the novels. The original Subterranean Press books are pretty rare and expensive now, but easily available as eBooks in both the US & UK, and a new UK edition combining them both into one book will be printed this year.
I intend to continue writing one novella between each novel. The next, Mudboy, will have a storyline that introduces a wholly new character. It started as part of Daylight War, but got too big for its britches. It's already mostly written.
The full Demon Cycle bibliography now looks like this:
Novel Quintet:
Book One: The Warded Man (First published 2008)
Book Two: The Desert Spear (First published 2010)
Book Three: The Daylight War (Forthcoming)
Book Four: The Forest Fortress (Forthcoming, working title subject to change)
Book Five: The Core (Forthcoming, working title subject to change)
These five books will close the storylines for Arlen, Jardir, Rojer, Leesha, Renna, Inevera, Abban, etc.
Standalone Novel:
Book Six: Tibbet's Brook (Forthcoming, working title subject to change)
This book will mostly be about Selia Barren from Tibbet's Brook, showing her life story and how it affects her decisions in the present as she contends with corelings, Krasians, and the growing power of Southwatch, all while wrestling the demons of her own past. It is mostly plotted and I am very psyched to write it.
Standalone Novellas:
The Great Bazaar (First Published 2010)
Brayan's Gold (First Published 2011)
Mudboy (Forthcoming)
Others TBD
Pub Date
The next thing I would like to clarify is the publication date. As of this moment, The Daylight War will probably be out February 4, 2013.
This 2013 date has been rumored for some time, and prompted a lot of "Say it ain't so!" messages from fans via facebook, twitter, email, and the like. I know it comes from a place of enjoyment for my work, and the VAST majority of messages have had a tone of excitement and exuberance that brings joy to my heart. But on some occasions, the exhortations have been… ruder, implying that I should be doing nothing but sitting chained to my desk cranking out manuscripts.
It is fair for people to be annoyed about the current pub date, as the book was briefly available for pre-order on several major bookseller sites with a release date of Spring of 2012, leading many to set their hopes on that date. The shift of almost a year is a pretty big one. Even now, I say "probably" for the 2013 date because in publishing few things are set in stone. Several countries are trying to coordinate a worldwide release date, and it can be a complex thing.
Especially when the author misses their deadline.
Ahem.
Oh, I have my excuses. Early this year my part-time assistant (deservedly) went on to a full time publishing job, leaving me with a lot of administrative work that ate away at my writing time. Around the same time I also had major shoulder surgery that left my arm in a sling for months. I'm told it went well and I will be back to full strength without pain at some point, but six months out I'm still only at 75%, and prolonged or strenuous use leaves me in a lot of pain.
And I spend a lot of time with my three year old daughter Cassie. I know I could put her in daycare or hire a sitter as many people do, but these years before she starts going to school all the time are precious, and I don't want her to ever feel like daddy didn't have time for her. We do arts and crafts and build marble runs and train sets. We practice her reading and watch Pixar movies. We argue about what she wants for dinner, bathtime and bedtime. And I wouldn't trade it for anything.
But also, in fairness to me, the deadline was not realistic. When I first sold the books, there was pressure from the publishers to turn in a book every year. At the time, I naively told them I could do that, because even though it took me seven years to write The Warded Man, I did that writing part time. Now I would be full time, and should have the sequel out much more quickly.
Eh. Not so much.
I've talked about this before. My writing process is a very slow, meticulous one, and sometimes it requires me to stop and unravel a story knot before I can continue. Whether this method is right for everyone is debatable, but it is what works best for me to deliver a level of quality I am satisfied with. I take a lot of pride in my books, and don't want to knock them out half-assed. I ended up delivering The Desert Spear close to a year later than originally promised, and The Daylight War has proven to be much the same.
That said, I have gotten my focus back, and am knocking out Daylight War chapters left and right these last few months. I am finishing up chapter 19 out of an estimated 27, and I expect to deliver it to the publishers in the early spring, so they will have plenty of time for editing and making sure everything is ready for the '13 release while I get a head start on book four.
I am getting faster, I think. Warded Man took me seven years. Desert Spear took three. Daylight War is looking closer to two. I don't know that I'll ever do a book a year, but I hope you'll have a shorter wait for the 4th book than for the 3rd.
I can assure you, though, The Daylight War will be worth the wait. Here are a couple of previews:
First up, the excerpt from Inevera's storyline that was included with the eBooks and UK paperback of The Desert Spear is now live on the Excisions page! Throughout The Desert Spear, Inevera's motivations, and what she really saw in the alagai hora she cast, remained a mystery. The Daylight War takes you back into her childhood to see her humble beginnings. Read it here.
Next, my spontaneous reading at NY Comic-Con this year, where I gave a peek into Arlen's newly leveled up powers, and how he and Renna are getting on after the… incident: