Posted by Meg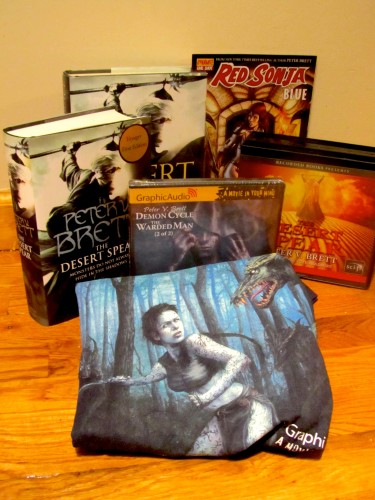 I am so excited to announce the winners of the Create a Coreling contest. When Peat and I first put this contest into action, we had no idea how it would grow into an epic fan fiction contest. It's been an incredible process for Peat to witness. You can read some of his thoughts on all the fantastic entries in his earlier blog post: Fanfiction, Corelings and Conan. And it's not just the quantity of entries, the quality has been blowing our socks off.
For the written entries, it has been incredibly inspiring reading everyone's stories and notes. Especially when someone says they haven't written in a while and then turn out a fantastic demonic tale.
The artwork has been incredible. I love the sculptures, drawings, wards and digital artwork of the demons. The colors and designs seem to take elements of Thesa and then expand them into something new.
Whether with words or pictures, I thoroughly enjoyed each and every entry. This has been an extremely difficult contest to judge, but I am really excited to honor and reward six lucky entries.
So, without further ado, the prizes and the winners ….
Grand Prize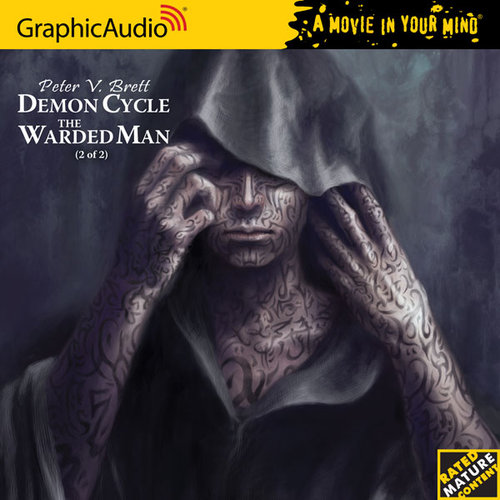 The Grand Prize is a copy of The Warded Man recorded by Graphic Audio as well as a Graphic Audio navy blue T-shirt featuring Lauren K. Cannon's portrayal of Renna. The lucky winner will also receive a poster of Renna signed by Peat and the cast of the recording. Pretty fancy stuff!
The Grand Prize winner is Tristan who authored the gripping tale entitled 'Apocrypha of Gaijah'.
Peat and I both fell in love with this story immediately. The moment I started reading, I felt completely engaged with the narrator and the demons. The format of having a treatise of rare demons is such an excellent idea, and Tristan's descriptions of his demon creations are spellbinding.
1st Prize
First Prize is a copy of The Desert Spear Audiobook narrated by Pete Bradbury as well as a signed Graphic Audio Renna poster by Lauren K. Cannon.
Keith, with his chilling story 'The Calling of the Core', is the first place winner.
I just can't say enough good things about this story. I love that we are thrown into a terrifying situation immediately with a narrator we instantly care for. I feel like fear and courage are both depicted beautifully here.
2nd Prize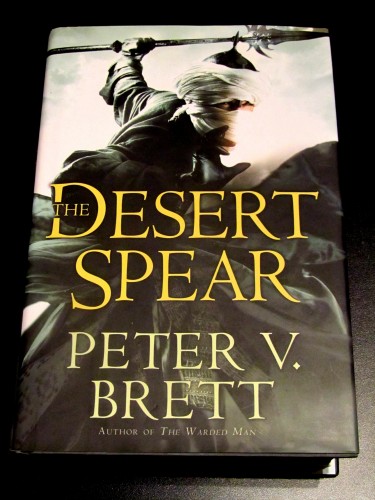 Winners will receive a hardcover edition of The Desert Spear along with a signed Graphic Audio poster featuring Lauren K. Cannon's portrait of Renna fighting off wood demons.
We have two lucky winners for 2nd prize: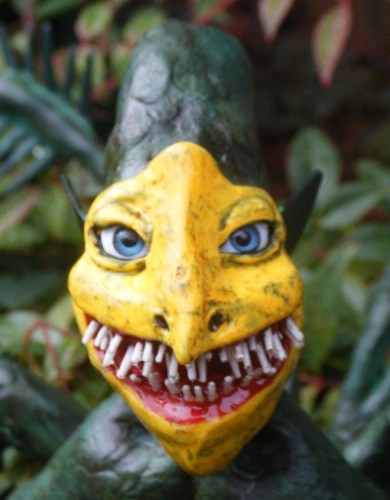 Kym with her incredible Leaf Coreling sculpture. When I first saw Kym's masterfully made Leaf Coreling, I almost peed in my pants I was so scared. She accompanied her creation with a short story that gives us a glimpse of what this small but capable monster is made of.
Joseph L. Selby with his creative tale 'Half-Demon'. This beautifully written story really captures the Warded Man's personality. I love the description of the half-demon coming closer in the desert sun, and the implications of where the Warded Man is headed. Those are some hefty ideas that will get fans theorizing about The Daylight War and other books to come.
3rd Prize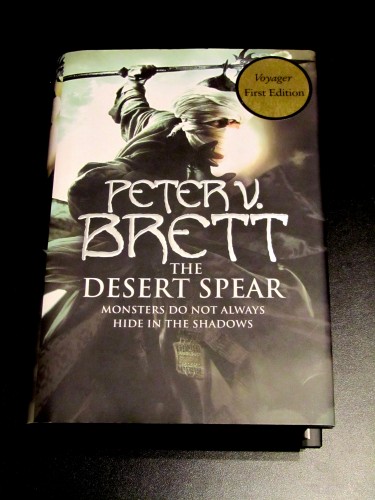 Third prize is a copy of the First Voyager Edition of The Desert Spear.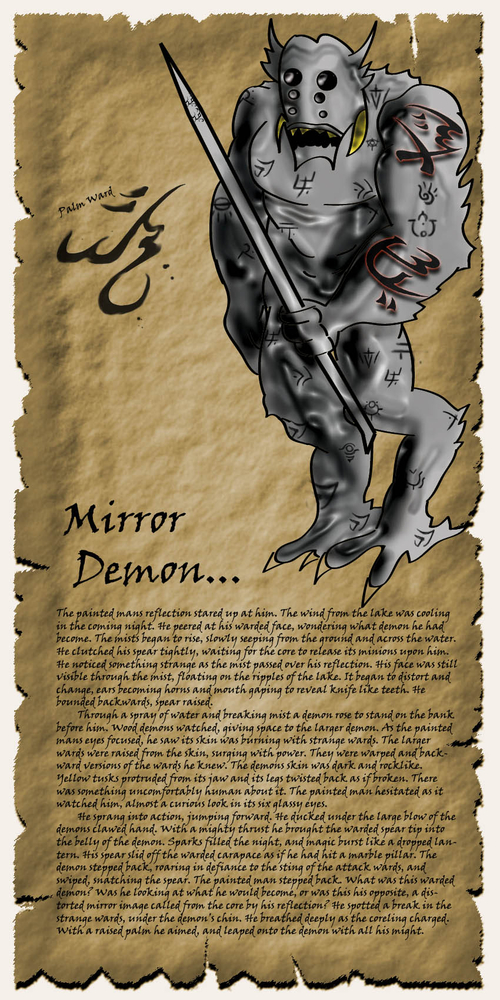 Jay with his awesome creations: the Lure Demon and the Mirror Demon. I love this entry, from the cartoonish hulk-like mirror demon to the parchment paper effect. It's a fantastic way to combine words and pictures into one creation.
Snellopy with his tale 'Bone Alagai' and his three coreling creations. This story is so creepy and fits right in with The Demon Cycle world. Beautiful storytelling.
Honorable Mention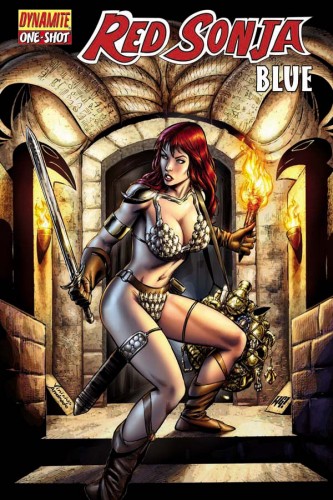 Okay, okay. So I couldn't limit myself to just six winners. Five lucky entries won Honorable Mention. Each winner will receive a copy of Peat's Red Sonja Blue comic, signed by Peat himself. Here they are in no particular order:
Charlie for his fast-paced story 'The Hoarder'. This is a great story playing off the idea of warders "hoarding" special wards instead of sharing them like the Warded Man.
Katarsyna for her Squirrelings and Moth Demons informational posters. I love the illustrations, especially the little heart above the regular squirrel when he finds a nut.
Carol for her Water Demon painting and ward designs. Carol combined just about everything scary about the ocean and mashed them up into one demon. Thank god it only lives in the sea.
Aurelien for her story about the Swarm Demon. I love the cleverness of this idea for a demon getting past the wardnet. Absolutely brilliant.
Gianna for her picture of a Shadow Demon. A beautiful portrait of a scaled dog-like creature surrounded by a spiraling shadow. Truly terrifying.
Please check out the rest of the creative entries from the contest here. Each and every one is unique and full of personality. Thank you to everyone who entered!
Don't forget! The third and final chapter of The Desert Spear will be released by Graphic Audio on Wednesday June 20th. You can buy the first two installments here.