Posted by Karen
Hello and top of the morning to all Peat's fans in Ireland! We've got a special announcement for you. Mark your calenders everyone because in October, Peat is coming to Ireland! Specifically, to Dublin.
We've got a few plans in the works and will keep you all up to speed as details are locked in. For now, here's the info for a book-signing on October 8th at Eason: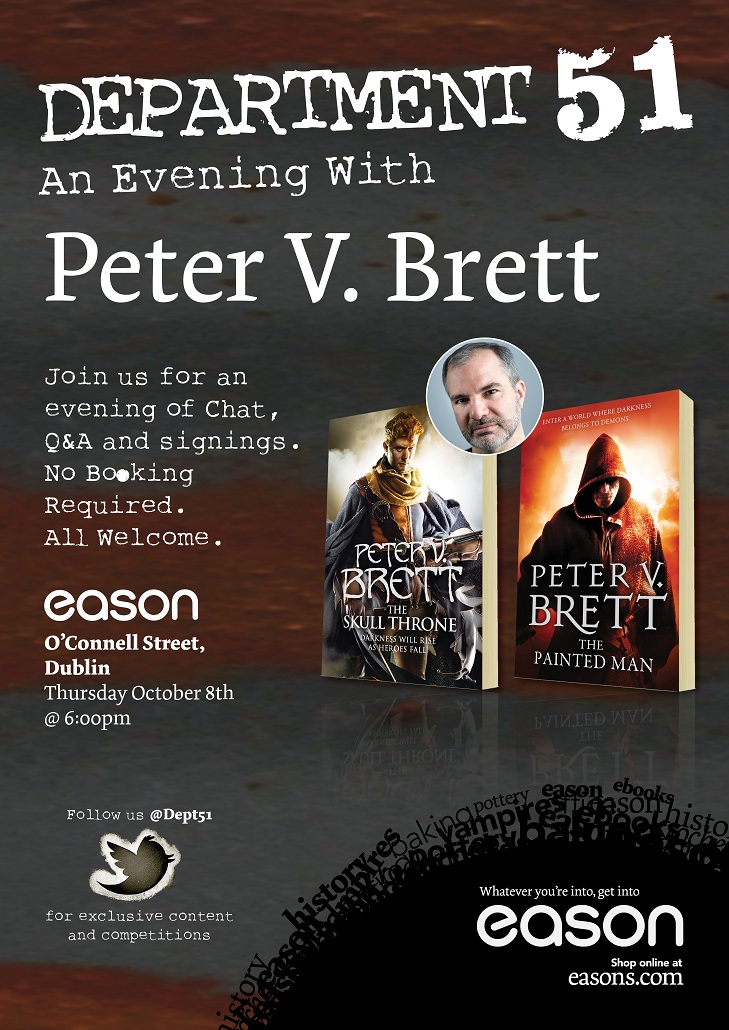 You can find all the info at the official website here!
Peat will also be coming to Blackwells in Edinburgh on October 14th. More details to be announced later!
We know these events a ways in the future, but we couldn't help sharing them now! Peat's so excited for the opportunity to travel and meet his fans across the pond. It's sure to be a great time!
We'll post a reminder, as well as any other events that get planned, closer to the date. We hope to see you there!
 You can order The Painted Man at Waterstones or Amazon UK.