Posted by Karen
Hello everyone! A little while ago, we received copies of the German edition of Messenger's Legacy (Das Erbe des Kuriers) and we couldn't be happier! Check out how amazing they look!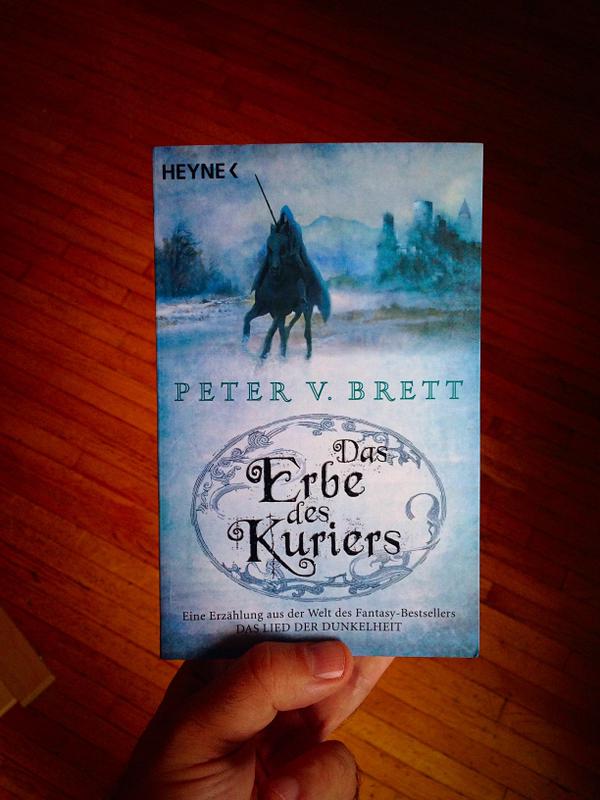 I love the texture and the flowing script (I'm a sucker for little curls and whorls). In addition to truly spectacular cover art, they also have beautiful illustrations inside!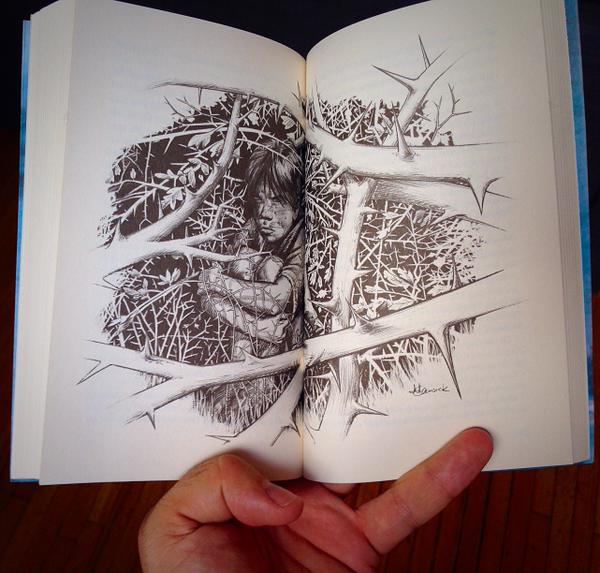 Each one of these gorgeous pictures is unique and relates to the story. We chose one without spoilers to show here, but there are others in the book and each is just as detailed.
If you live in Germany, or just want to add this gorgeous book to your Demon Cycle collection, you can get it on sale here!