Posted by Karen
Hey everyone! Watch out Bulgaria, we're coming for you.
After much blood, sweat, and tears by our friends at Colibri, we've finally got a cover and official release date for the newest version of Skull Throne!
You'll be able to buy the Bulgarian translation of Skull Throne on November 11, 2016. That's THIS Friday! You can purchase Skull Throne at Colibri's official website here! And you can check out the brand-spanking-new cover right here: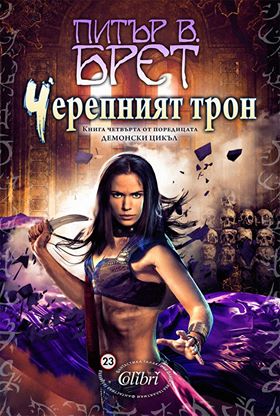 This cover is AWESOME and the story inside isn't too shabby either. Both are definitely worth getting your hands on.
You can get your copy of The Skull Throne (English version) here!