A little photo journey through this morning's London Times: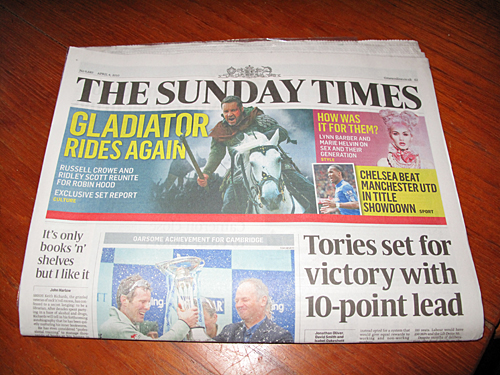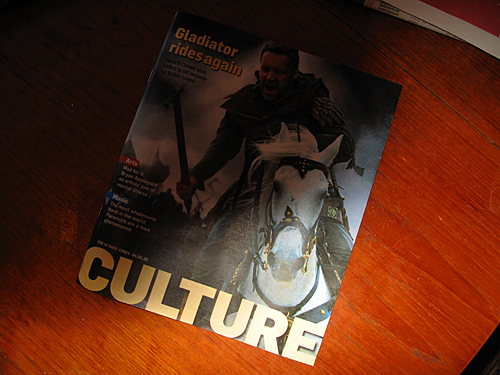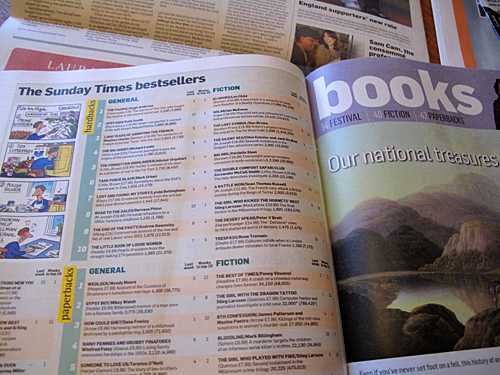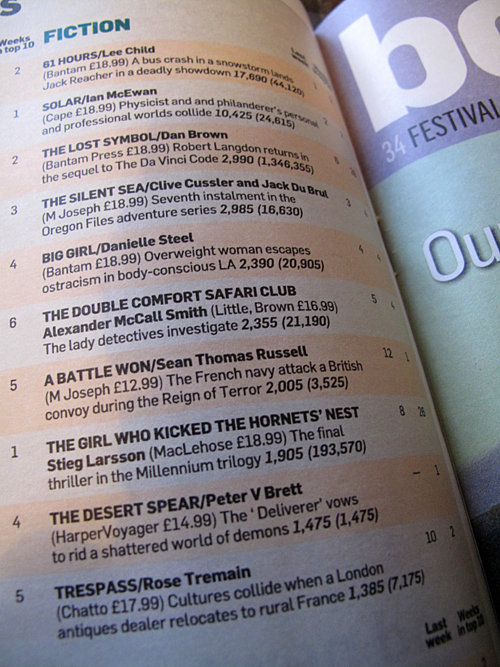 Words fail to express what this means to me. I spent 3.5 years and literally thousands of hours suffering over The Desert Spear. There were many times I thought it was impossible to get the book I envisioned down on paper, and I did much of it in the sleep-deprived zombie state that few people other than new parents and the night shift at the emergency room understand.
It seemed a minor miracle that the book turned out as well as it did. I am immensely proud of it, and think it is the best thing I've ever written. That alone would have been enough to make all the suffering worthwhile. But this…
This show of Easter love makes me so psyched for my trip to the UK next week. Maybe I'll get to wear a tiara.